What Happened To Russian Figure Skating Pair Elena Berezhnaya And Anton Sikharulidze?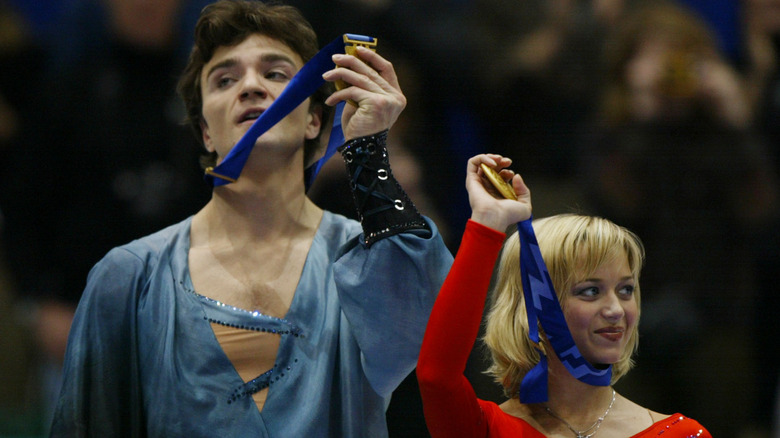 Robert Laberge/Getty Images
When Russian figure skaters Elena Berezhnaya and Anton Sikharulidze took home gold with a less than worthy performance in the 2002 Winter Olympics, a scoring controversy in the sport was exposed, leading to a complete revamp of the point system. As a result, an additional gold medal was awarded to the Canadian team, who were given silver at first with what many felt was a superior performance to the Russians, per Britannica. The complete story of the 2002 Olympic figure skating scandal is told in a four-part documentary series streaming on Peacock.
In the fallout from the 2002 figure skating controversy, a judge and leading official in the support were suspended, and naturally enough, Berezhnaya and Sikharulidze were also reviled. In truth, there's no evidence that either one of the athletes had anything to do with the judging scandal, according to The Cinemaholic. Here's what happened to Russian figure skaters Elena Berezhnaya and Anton Sikharulidze after the 2002 Winter Olympics in Salt Lake City.
Retired from competition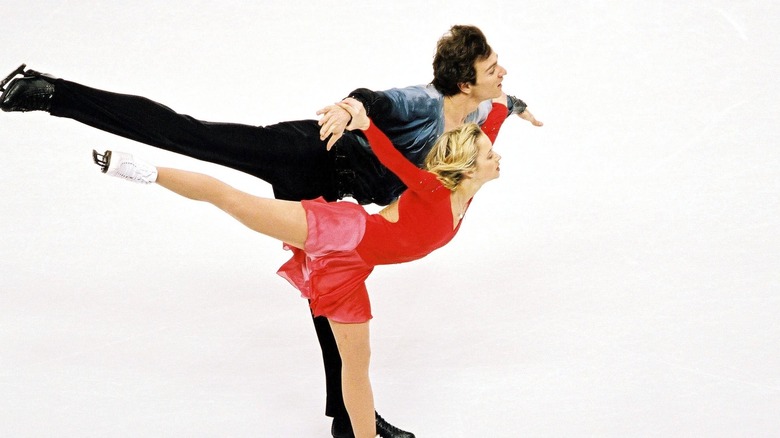 Tim De Waele/Getty Images
According to The Cinemaholic, Elena Berezhnaya and Anton Sikharulidze were competitively fearsome prior to their appearance in the 2002 Olympic Games, winning silver in the '98 Olympics. Both had been skating from a very young age and had partnered up shortly before their first Olympic appearance. The couple retired after the 2002 controversy, skating in exhibitions like "Stars on Ice," alongside Jamie Salé and David Pelletier from the Canadian team with which they shared the gold medal from the '02 games.
Berezhnaya and Sikharulidze were also off-again, on-again romantically, splitting for good after the Utah Olympics. Both have since married and retired from skating, competitively and in exhibitions. Then, as now, Sikharulidze maintains his innocence, and the innocence of his partner in the figure skating controversy plaguing the only Olympic gold medal they ever won. "The media is making us like bad guys. We are not bad guys. We never talked to judges. I don't have enough money to buy nine judges. We are good skaters, and we are good guys," he told ESPN.