This Is How Far Paul McCartney Got In School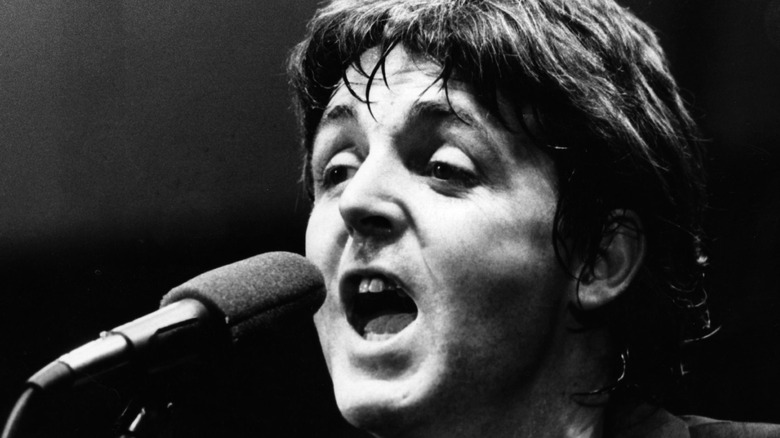 Evening Standard/Getty Images
Though the Beatles would bring the enigmatic Paul McCartney great fame and fortune, he did not have a wealthy childhood. Per Biography, he was born to Mary McCartney, a nurse, and James McCartney, a casual musician, and salesman. His working-class upbringing saw him begin his education at a busy public school. In fact, according to Vincent Benitez, author of "The Words and Music of Paul McCartney: The Solo Years," he had to leave Stockton Wood Road Primary School, which he joined in 1947 because it was too crowded. From there, he entered Joseph Williams Primary School. 
When it was time to move onto the next phase of McCartney's schooling around age 11, Benitez writes that "few students at Joseph Williams possessed the intellectual abilities to get into grammar school," but it seems that McCartney was one of them. Young Paul was one of three students out of a total of 93 who passed the 11-plus exam — a test used in England and Ireland to determine what type of secondary school a student goes to, per the BBC.
Per Peter Ames Carlin in "Paul McCartney: A Life," this was a remarkable turn of events. McCartney began studying at the Liverpool Institute, which, according to Carlin, "not only drew the most promising students from all over Liverpool but also propelled [McCartney's parents] into social and professional orbits that no previous McCartney could have dreamed of entering. The future Beatle arrived at the institute in 1953 and soon established himself as a student to be reckoned with.
Paul McCartney did very well in school, but musical immortality beckoned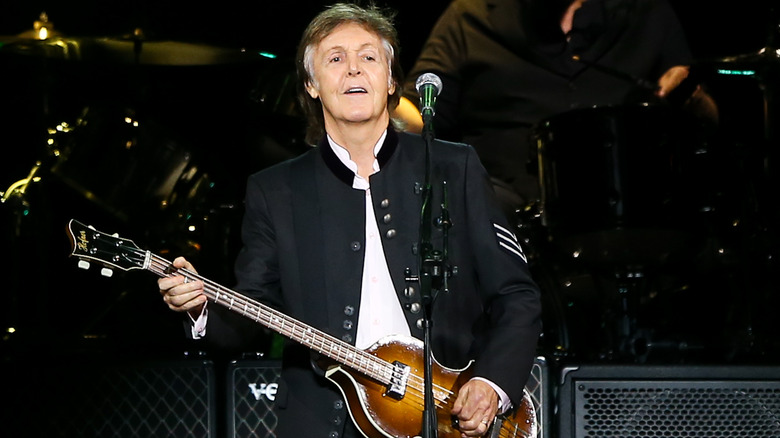 Debby Wong/Shutterstock
It seems that McCartney was liked by everybody. Trusted by the teachers and popular with his peers, Peter Ames Carlin's "Paul McCartney: A Life," states that he "serve[d] as a kind of ambassador between students and their teachers." 
He was no teacher's pet, though, reportedly charming and distracting them mid-lesson and leading them on a tangent when he and his friends tired of lessons. When McCartney was 14 years old, his mother's breast cancer began to spread and she was taken for an urgent mastectomy in October 1956. Her death the next day affected McCartney profoundly, and this difficult period saw his education take a toll as he grieved. 
The very next year, Biography reports, he met John Lennon at a village festival and was soon invited to join his new friend's band, The Quarrymen. The musical McCartney recognized his true passion and the next step in his career when he saw it. Though he had been encouraged by staff at the Liverpool Institute to become a teacher (and had successfully applied for a place at a teaching college, per Carlin), he seemed to have had his fill of education. Instead, though he didn't know it yet, he started along the road that would lead to global superstardom with the Beatles.