This Is How The Milwaukee Brewers Got Their Name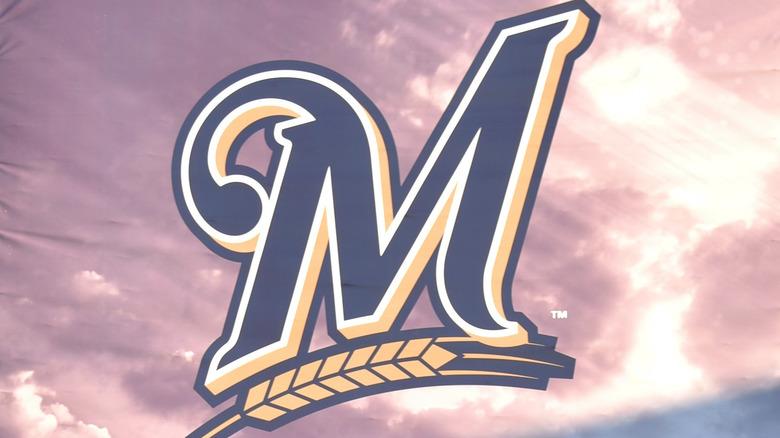 Thomas Trompeter/Shutterstock
Over the years, Milwaukee Brewers fans have had a chance to see some great players take the baseball field. There was Robin Yount, who successfully went from a stellar shortstop to a great outfielder, Paul Molitor, Gorman Thomas, Ted Simmons, Ben Sheets, not to mention they got Hank Aaron back during his final two years in the Major Leagues, per Ranker and the Baseball Hall of Fame. While they have never won a World Series as the Brewers, they did compete in the 1982 Series, against St. Louis, per Baseball Reference. 
The Brewers got their name due to there being a lot of beer distributors in the area — it is the brewing capital of the country, per MLB. There was even a time that if there was a home run hit by a Brewer, a mascot named Bernie Brewer would jump down a giant slide into what was supposed to be a giant vat of beer. But the city of Milwaukee and the team also has something that they can lay claim to that no other team can: Being the birthplace of the American League.
From Seattle to Milwaukee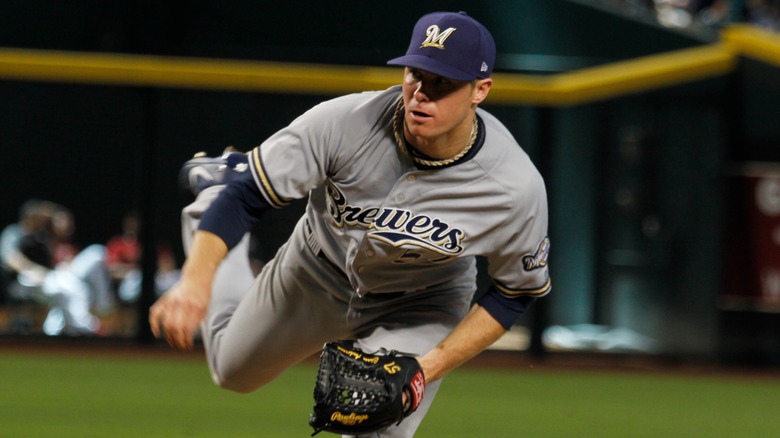 Keeton Gale/Shutterstock
While the Milwaukee Brewers have been playing as their current incarnation since 1970, there have been others. One of them was one of the first teams in the American League. Baseball started up about the same time as all the beer distributors came to Milwaukee. There was an organized game in 1859, per MLB. Newspapers didn't use the Brewer name until 1888. Then the Brewers helped start the American League in 1900. There were eight teams and they were a rival league to the National League for one year. 
Milwaukee fans would have to wait a bit to see a Major League team, though. That Brewers club went to St. Louis. That didn't mean they were deprived of baseball, though; it was just Minor League baseball. In 1902, there was a Minor League team named the Milwaukee Brewers. They attracted the interest of Bud Selig, who would go on to own the next Major League version of the Brewers, who came into the league in 1970 after he bought the former Seattle Pilots team and brought them to Milwaukee. Selig would also go on to be the de facto commissioner of baseball in 1993 and formally in 1998, until 2015, per Britannica.
Baseball added two teams in 1998. To balance leagues, they moved the Brewers from the American League to the National League Central Division, per Baseball Reference. Fans will continue to get to see Brewers battle the rival Chicago Cubs, Cincinnati Reds, St. Louis Cardinals, and Pittsburgh for division supremacy for many more years.