What Really Happened To The World's First Feature Film?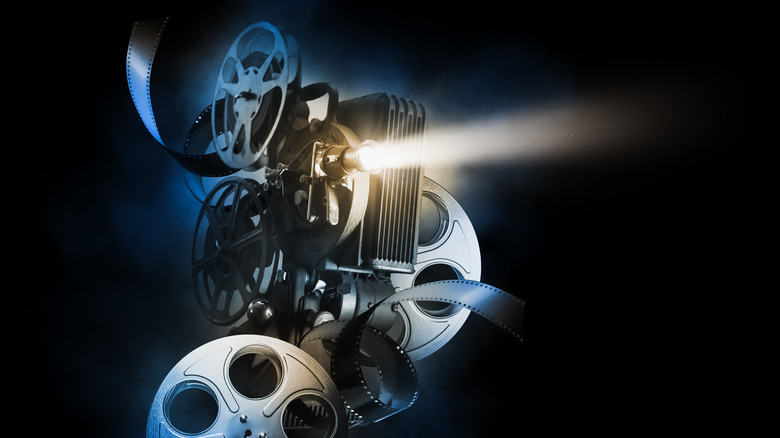 Fer Gregory/Shutterstock
With a runtime of just over an hour, the 1906 movie "The Story of the Kelly Gang" is considered by some experts to be the first feature film ever made (via LiveScience). First released in Melbourne, Australia, the movie depicted the 19th-century outlaw Ned Kelly, a bushranger and folk hero in the outback, according to the National Film and Sound Archive of Australia. The real Ned Kelly went on the run after shooting a policeman when the officer tried to arrest his brother for stealing a horse, per Britannica. Assisted by a small gang, the pair began a life of crime throughout the country, ending only when they captured the Glenrowan township and were subsequently besieged by police.
After his short life, Ned Kelly was valorized by the public, similar to how outlaw frontiersmen like Jesse James and Billy the Kid are treated in the United States. In 1906, Ned Kelly had only been dead for 26 years, so the events of the film — possibly the first Western — were still fresh in the public's mind. "The Story of the Kelly Gang" became a smash hit for its day, with audiences lining up to see it.
About a quarter of the film can be viewed today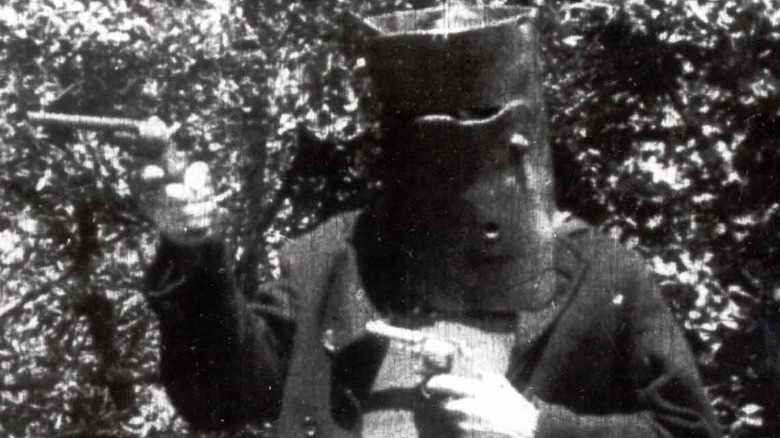 Charles Tait/Wikimedia Commons
The cultural success of the movie soon prompted a backlash, according to the National Film and Sound Archive. The film was banned from the towns of Benalla and Wangaratta, which apparently still had ties to the Kelly gang. But the movie's influence continued to spread — a month after those bans, the film reportedly inspired five school children in Ballarat to steal from a photography studio and hold up other kids at gunpoint.
Unfortunately for such a historically important document, no complete copy of the film exists today. By the mid-40s, the film had gone missing, like so many other movies from the first three decades of filmmaking (via Mental Floss). Short fragments from the film were discovered in the 1970s and early '80s (some film reels were found while cleaning old Australian houses), but nothing substantial. Then, in 2006, researchers uncovered the longest fragment of "The Story of the Kelly Gang" ever discovered.
Today, about a quarter of the film has been found and restored. But if you watch the incomplete movie, it might seem a bit strange to modern eyes. Not only is it a silent film, almost the entire story uses wide shots, mimicking the feel of theater. It speaks to how old this early movie is — the "screen grammar" of closeup shots and quicker edits wouldn't be popularized until at least five years later, when D.W. Griffith released the short film "The Lonedale Operator" (via Film Comment).