Whatever Happened To Figure Skater Peggy Fleming?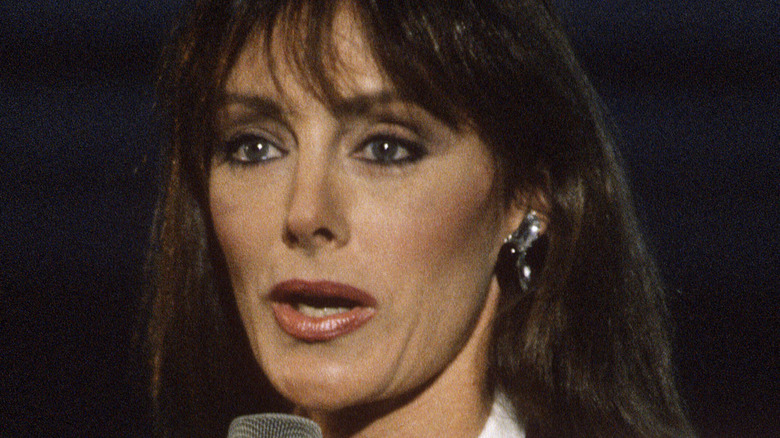 Focus On Sport/Getty Images
Peggy Fleming, the figure skater who won the gold medal in the 1968 women's singles competition, is an icon of the sport. The California native restored the dominance of the American figure skating program after a 1961 plane crash killed the entire U.S. figure skating team at the time, including Fleming's coach, according to Today. The young Fleming went on to win five straight U.S. women's championships beginning in 1964, as well as competing in the 1964 and 1968 Olympics (she placed sixth in the former, per Britannica). Her 1968 victory was the only gold medal for the United States in the entire Olympics that year.
Like many champion figure skaters of the time, Fleming went pro after her Olympic glory by performing in ice shows, including the Ice Capades, Holiday on Ice, and Ice Follies. She also performed in television specials and began a broadcasting career. So what is the 73-year-old Fleming doing today?
Advocate, broadcaster, vinter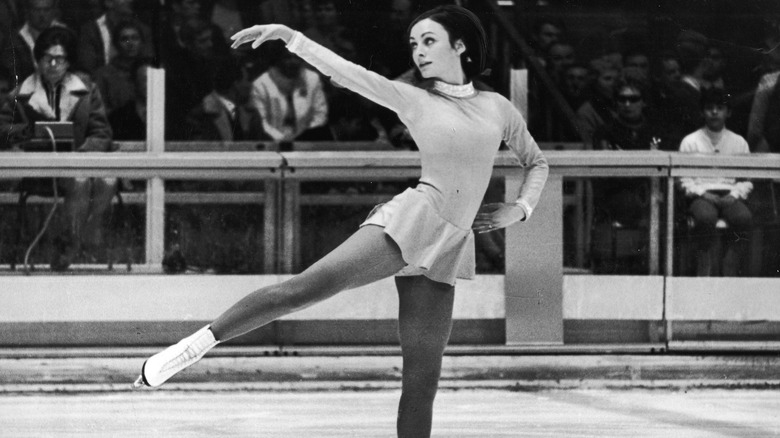 Express Newspapers/Getty Images
Fleming has had a long career in figure skating broadcasting, often commentating alongside fellow skating star Dick Button on ABC Sports, according to Biography. Her comfort in front of the camera also led to her appearing as a judge in the Will Ferrell ice skating comedy "Blades of Glory," according to IMDb.
Fleming has been married to husband Greg Jenkins since 1970, and the couple has two adult children (via ESPN). In 1998, Fleming was diagnosed with breast cancer, and subsequently publicized her diagnosis and treatment in her memoir "The Long Program: Skating Towards Life's Victories," which she published in 1999 (per Britannica). Though she recovered, Fleming continued to be an advocate for women's health.
The former skater and her husband also owned a wine business for 12 years. The Fleming Jenkins Vineyards & Winery raised $56,000 for charitable causes, including breast cancer research, according to Fleming's website.