This Is How Ice-T Got His Stage Name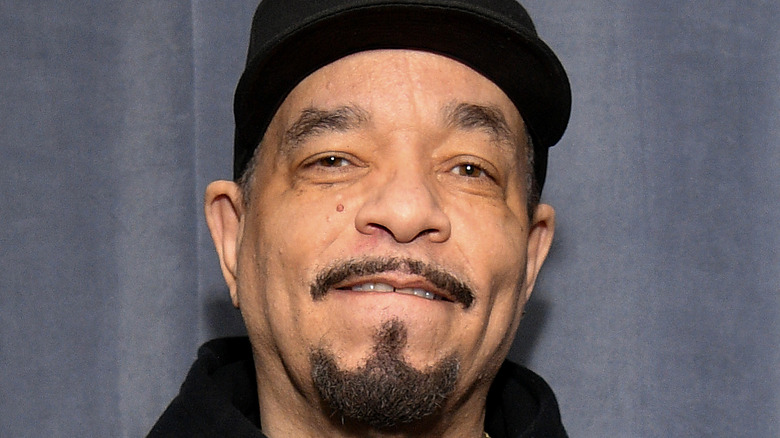 Dia Dipasupil/Getty Images
"People don't pay to see Reginald Dwight! They pay to see Elton John," Taron Egerton proclaimed in the 2019 biopic "Rocketman," playing the part of the British musical icon. This may just be a moment in a movie, but it neatly encapsulates how very important personas are in the business. Your name is your brand, essentially, and it's something that can make or break a musical career.
Elton John, per Britannica, was born Reginald Kenneth Dwight, a name that doesn't exactly scream iconic. Neither does the name Tracy Marrow. Nevertheless, Marrow went on to become the rap icon known as Ice-T. In this genre, a punchy stage name was a necessity, and "Ice-T" came about indirectly as a result of Marrow's tragic childhood.
As Biography reports, Ice-T was born in New Jersey in 1958. Growing up in Summit, he was only a third-grader when his mother died of a heart attack. Just a few years later, his father died in this same quick and shocking manner. By the tender age of twelve, according to Starcasm, he had become an orphan, and his aunt, who lived in Los Angeles, took him in rather reluctantly. In his teens, he moved out of her house, and after a stint in the army, fell back in with the crowd that would lead him to dub himself Ice-T.
Ice-T's stage name was inspired by Iceberg Slim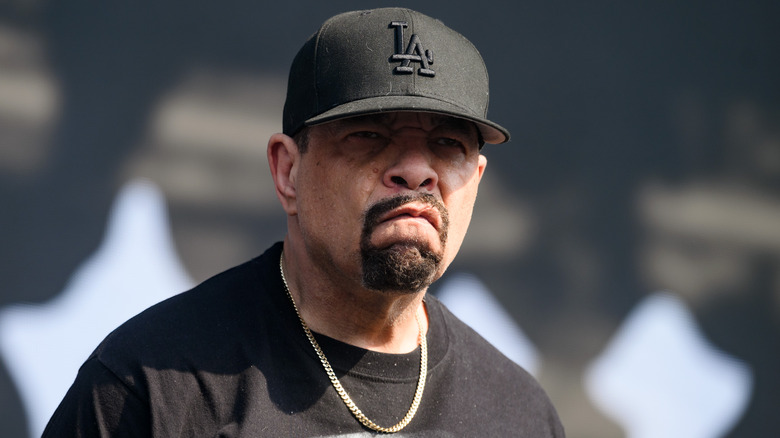 Daniel Boczarski/Getty Images
Ice-T was with the army for four years, Biography states, but had developed a reputation for himself with the local gangs. As he told Howard Stern in 2017, he wasn't an official gang member but was friendly with leaders. "I had the street power and the clout necessary not to have any problems," he said. He didn't want for money, but for an honest way to make it (particularly after he became a father, which drew him to sign up for the army). This he eventually discovered in hip-hop.
This was around the time he discovered his talent for writing lyrics. "I was writing rhymes for the hood ... just to entertain my boys," he told Howard Stern. Coerced into joining a rap contest one day, serendipity struck when Kurtis Blow, who was in attendance, was favorably impressed and deemed him the winner.
Ice-T's rhymes were inspired by the poems of Iceberg Slim, who he greatly admired. According to Starcasm, he would recite some of Slim's choicest words to his peers. They, it seemed, loved it too, and would call, "Throw up another Ice, T!" Buoyed by this support and inspired by Slim's work, Marrow decided that Ice-T was the perfect moniker. From there, a legendary hip-hop career began.