The Unsolved Mystery Of Dorothy Forstein's Disappearance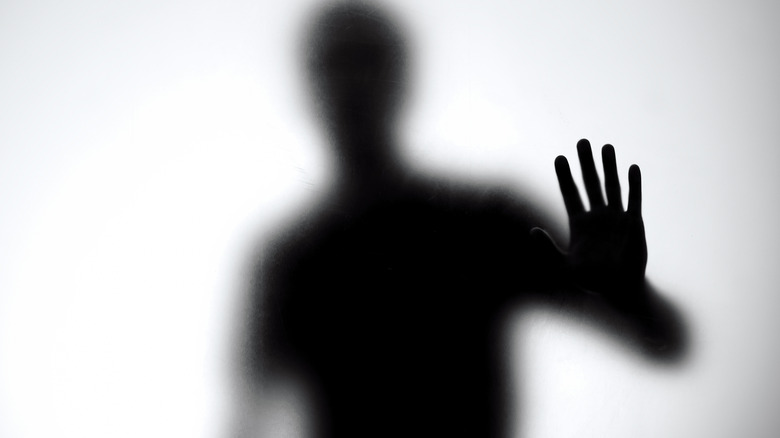 Motortion Films/Shutterstock
People vanish without a trace all the time, it seems. In 2019, the FBI counted almost 87,500 open cases in the United States alone. Some these cases will end up solved, like the disappearance of Kara Lynn Nixon. Others go decades and decades without even a clue.
The 1949 case of Dorothy Forstein was one of these second, more disturbing disappearances. A well-to-do and seemingly happy 40-year-old woman from Philadelphia, Forstein was married to her childhood sweetheart, a successful magistrate with no known enemies, and had three children. She was on good terms with her neighbors and lived an ordinary life.
Nevertheless, Forstein was the victim of two inexplicable attacks. In 1945 she was assaulted in her own home. Then, almost five years later, she disappeared completely. Information from the National Missing and Unidentified Persons System (NAMUS) reports that her children saw a strange man enter the house one the night of October 14, 1949. The man carried Forstein outside. No one ever heard from her again.
Two crimes, one victim, no motive
It's not clear whether the two attacks on Forstein (above) were related. Neither had any clear motive. In the 1945 incident, Forstein had just walked home from the grocery store. Her husband and children were out of the house, but according to the NAMUS file, a neighbor had seen a man walking toward her house just behind her. Inside, a man — likely the man the neighbor saw — attacked Forstein viciously, fracturing her shoulder. Strange Outdoors details that she knocked the phone off the hook as she fell from one of the blows; the operator heard her screaming and alerted the police. The assailant escaped before the police arrived. He hadn't stolen or tried to steal anything, nor had he sexually assaulted the 35-year-old. But he had hurt her badly enough to change the contours of her jaw and nose.
The second incident is equally puzzling and equally disturbing. On that October night, Forstein was alone with her young children, as her husband was at a political event. At a certain point in the night, her daughter heard someone enter the house. She left her room and saw a strange man standing over Forstein's limp body, still in pajamas. The man sent the girl back to bed, picked up the unresponsive Forstein, and carried her into the night.
A manhunt ensued, to no avail. More than 70 years later, the case of Dorothy Forstein remains unsolved.