The One Fan Gift That Had Dolly Parton In Tears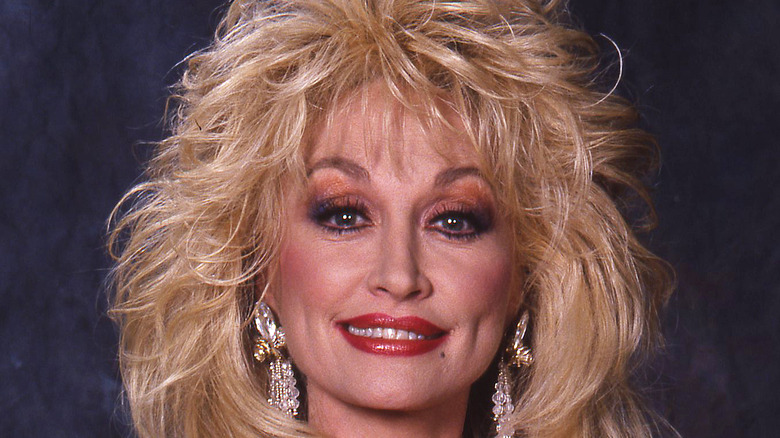 Beth Gwinn/Getty Images
For celebrities — especially those as beloved as singer-songwriter, humanitarian, and all-around superstar Dolly Parton — every day is a bit like Christmas. Public figures are regularly showered with gifts, whether from brands seeking an endorsement or from fans seeking to connect to their favorite stars from afar. Parton's career has spanned six successful decades, meaning she has 60-plus years' worth of presents — or, as she lovingly calls it, "arts and crap."
"All my fans make things for me and write poems and things to me, paint pictures," Parton said during a 2021 interview on "The Tonight Show with Jimmy Fallon" (posted on YouTube). "I have what I call my 'arts and crap' building, 'cause I can't throw anything away ... because it's stuff that I know they work so hard on."
Of course, not all of Parton's fan gifts are created equal. According to the star, some are more meaningful, if a bit more morbid, than others. There's one gift that stands out among the "arts and crap."
A fan once gave Dolly Parton a gift that honored the star's brother's death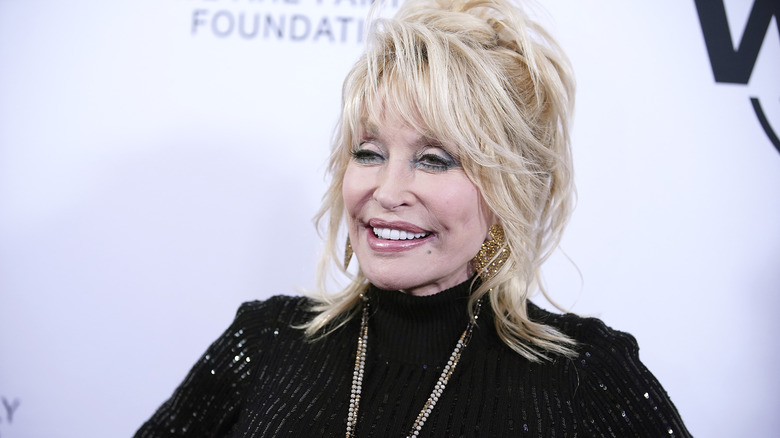 John Lamparski/Getty Images
Dolly Parton's brother, Larry, died just four days after he was born in July 1955, per Fox News. Although the singer was just 9 years old at the time, the loss left a profound mark on her heart and her life.
"Because there were so many of us, Mama would kind of assign each new baby to one of us, to look after. Like, 'This is going to be your baby,'" Parton wrote in her book "Dolly Parton: Songteller," adding, "I had planned and worked so hard to be ready for him, to be his 'little mama.' Then when he died, it just absolutely crushed me ... I still start crying when I think about little Larry. I was at a very vulnerable age. It was like I'd lost a baby of my own ... There was a little dead baby there. I remember seeing him in his little coffin."
In 2017, Parton told Vanity Fair about a gift a fan had given her, a doll in a small coffin, inspired by Larry's death. "I thought wow — I know that they were so touched by that [Parton's brother dying]," she told the magazine, "and when I saw that it made me cry because it affected me in a very unusual way."