Whatever Happened To USA Track And Field Star Richard Fosbury?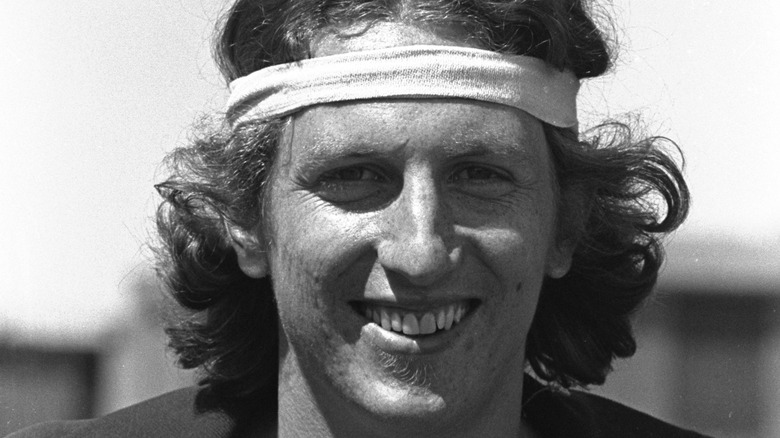 Tony Duffy/Getty Images
When you hear of the "Fosbury flop," you might think it is some new dance that is all the craze on social media. No. It was a technique of high-jumping that revolutionized the sport.
Prior to Richard "Dick" Fosbury creating the move that bears his name, high-jumpers took a more conventional approach to their sport, as seen in historic footage posted on the  Olympics YouTube channel. The early methods featured the jumpers trying to straddle the pole with a scissors motion or just a straight jump, like a really tall hurdle. The limits of the human body were being reached. Then came Fosbury. 
What he did doesn't seem that extraordinary now, since all the high-jumpers are using it, but it blew people's minds at the 1968 Olympics. The 21-year-old ran at the bar, jumped, and twisted so that he went over it on his back, instead of upright. Hence, the flop that is part of the "Fosbury flop."  He won gold in that Olympics, per History, and the sport was never the same after that.
What happened to the Oregon native after the cheering ended? Could he find something that gave him that same thrill as when he literally defied gravity for a second or two?
The Fosbury flop is standard form now in the high jump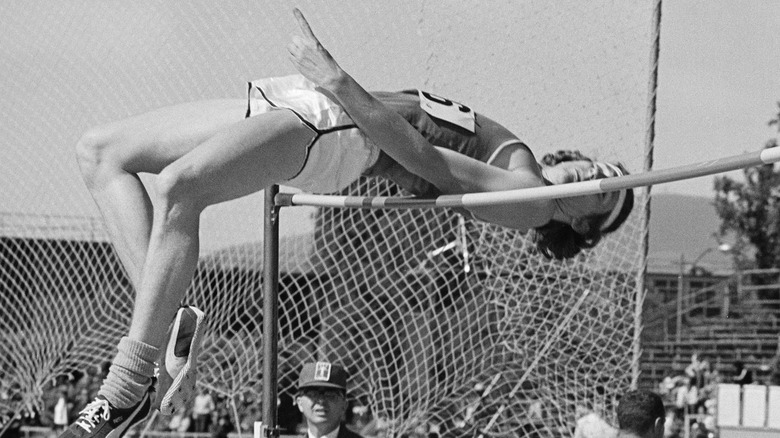 Tony Duffy/Getty Images
Richard Fosbury's 1968 success didn't translate to more Olympic glory — he didn't even make the 1972 team, as Britannica reports. Still, others benefited from what he did and they used his awkward form to better their efforts. Soon, everyone was using it. Gone were the days of the awkward scissor jumps. Kids were practicing it at home, and it became a staple in competitions. 
His efforts are still remembered. He was inducted in the Team USA Hall of Fame in the Class of 1992. According to the bio on his own site, he was also inducted in the Oregon Hall of Fame and the Olympic Hall of Fame. After his athletic career was over, he earned a degree in civil engineering. Fosbury started a company called Sawtooth Engineers, which then became Galena Engineering. He also stayed in close contact with the Olympic teams, conducting clinics as well as being part of the United States Olympic and Paralympic Associaion. 
He is also an advocate for fitness, according to his Twitter page. It looks like he's going to have people flopping — in a good way — for years.