What Was Bob Saget's Net Worth When He Died?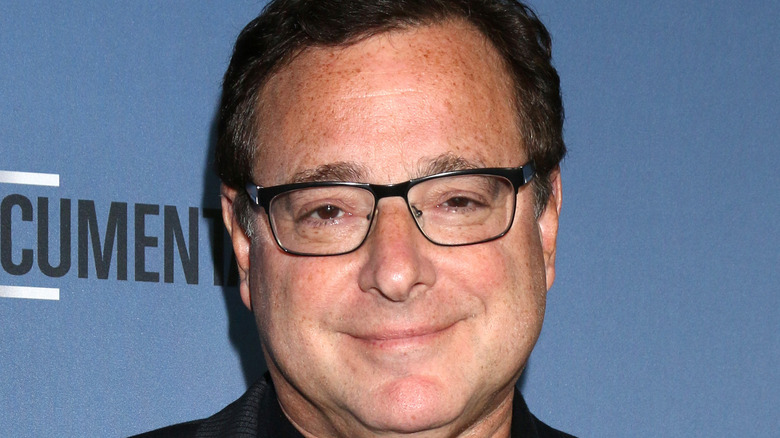 Kathy Hutchins/Shutterstock
Bob Saget, beloved comedian and actor best known for his role as Danny Tanner in the '80s sitcom "Full House," has died. He was 65. On January 10 at 9:46 AM the Orange Country Sherriff's Office tweeted the news, stating that they had received a call about an "unresponsive man" in a hotel room. Police pronounced Saget dead on the scene, with no apparent evidence of foul play or drug use. A flood of tributes has already been posted online under #bobsaget.
Saget had just started his "I Don't Do Negative" Tour, and performed as recently as Saturday night. He stated on Twitter, along with a selfie on himself on stage at the Ponte Vedra Concert Hall in Jacksonville, Florida, "Loved tonight's show @PV_ConcertHall in Jacksonville. Appreciative audience. Thanks again to @RealTimWilkins for opening. I had no idea I did a 2 hr set tonight. I'm happily addicted again to this s***." Saget was found dead less than a day later. 
Besides his role in "Full House," Saget was also known for hosting "America's Funniest Home Videos" (1989-1997), his stand-up comedy, popping up in numerous TV series such as "Entourage" (2005-2010), narrating "How I Met Your Mother" (2005-2014), and reprising his role as Danny Tanner in "Fuller House" (2016-2020) (credits per IMDb). As the Bob Saget website says, Saget also headed up the comedy podcast "Bob Saget is Here for You," featuring "Bob's one of a kind stream of consciousness storytelling" under the production studio All Things Comedy (ATC).     
Sharing the wealth of success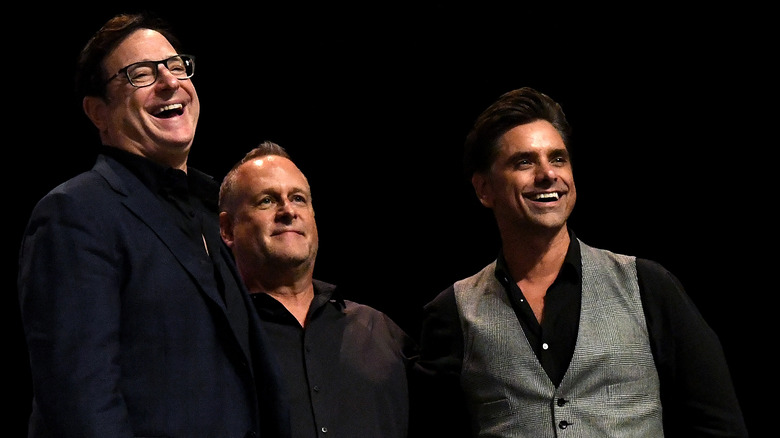 Gerardo Mora/Getty Images
All in all, Saget's various stage, TV, and film ventures netted him a total worth of about $50 million, as Celebrity Net Worth cites. Following the end of "Full House" (1978-1995), Saget's career calmed down a bit, as IMDb shows, but as time went on he grew into greater and greater demand. 2013 saw him release his comedy special "That's What I'm Talkin' About," 2014 his authorial debut "Dirty Daddy," 2017 his comedy special "Zero to Sixty," and more.
Robert Lane "Bob" Saget was born in 1956 in Philadelphia, Pennsylvania, the son of a supermarket executive and hospital administrator. He studied film at Temple University, won an award for his student project "Through Adam's Eyes," and after graduating, traveled the comedy circuit from club to club He toured so "aggressively" that he caught the attention of studio execs and landed his role in "Full House."
Saget donated regularly to charities, including the Starlight Starbright Children's Foundation, BID 2 BEAT AIDS, Much Love Animal Rescue, and many more (per Look to the Stars). As the Scleroderma Research Foundation (SRF) website says, Saget joined the foundation in 2002 following his sister's death to systemic scleroderma, a disease which causes scarring in the lungs and on the skin, as Today says. In 2016, Saget said of his involvement in efforts to beat the disease, "I better live a long-ass time."
At present, there are no further updates on Saget's cause of death.