The Truth About Bob Saget's Friendship With Norm MacDonald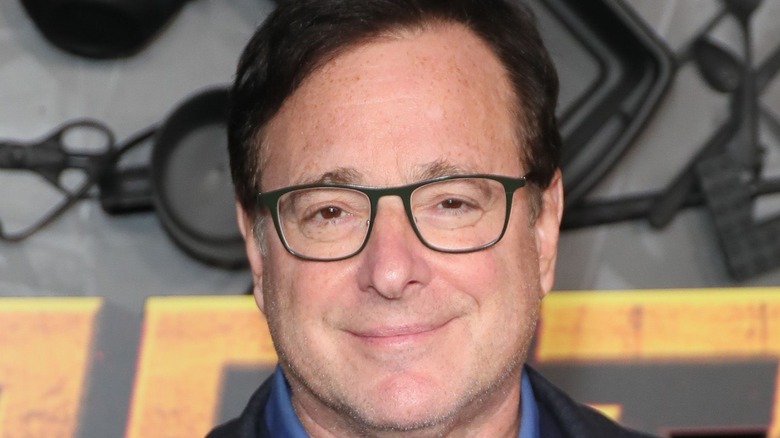 Leon Bennett/Getty Images
On January 9, the Orange County Sheriff's Department announced to the world that beloved comedian and actor Bob Saget had died. He was 65. As stated on Twitter, Saget was found "unresponsive" in his hotel room and declared dead on the scene. There was no evidence of drug use or foul play. Saget is survived by his wife Kelly Rizzo, and daughters Aubrey, Lara, and Jennifer, whom he had with his previous partner Sherri Kramer.
Saget, best known for his role as Danny Tanner in "Full House" (1987-1995) and its reprisal "Fuller House" (2016-2020), truly believed in the power of comedy to make the world a better place. In describing his podcast "Bob Saget is Here for You" on the Bob Saget website, he stated that it allowed him "to be able to focus on comedy even more, which is something I am certain the world needs a great deal more of." Sagat toured relentlessly, going all the way back to his early days on the comedy circuit following his graduation from Temple University in 1978, as Celebrity Net Worth recalls. From graduation till he got hired to play on "Full House" almost a decade later, and all the way to his 2022 "I Don't Do Negative" comedy tour, Saget made connections and friends across the entire entertainment industry.
One relationship, though, stood out from the rest: Saget's friendship with the late, great comedian Norm MacDonald. As Saget describes on People, Norm's death hit him especially hard.
A relationship of love, respect, and admiration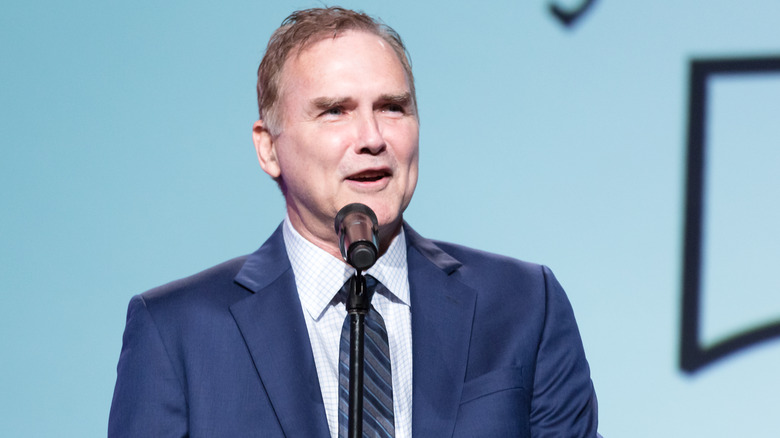 Greg Doherty/Getty Images
"This is just a f****** knife in the heart for all of us that were close to him and all of you who loved him," Bob Saget said following Norm's death in 2021 (per People). "He was a comedic genius, anybody that didn't get it, I'm sorry for you that you didn't get it. He was one of the most important people in my life and one of the sweetest, and we loved each other. One of the gifts of my life is that he loved me and that I loved him."
As CinemaBlend says, Bob and Norm (as they absolutely should be dubbed) met on the comedy circuit when Norm was just 17 years old, and grew to have a close and deep personal and professional relationship. Saget recalled an anecdote from his 2008 Comedy Central roast when Norm didn't want to roast him, and intentionally bombed. Norm said to him, "I'm just gonna read jokes from a '40s joke book." The performance, now legendary, featured Norm delivering zingers to a largely silent audience, such as, "Why, you'll never be over-the-hill. Not in the car you drive" (clip available on YouTube).
In the months leading up to Norm MacDonald's death, Saget suspected something was wrong, despite Norm keeping his health status private. About a week before Norm passed away, he messaged Saget, saying, "I love you," to which Saget replied, "I love you Norm." It was the last time they spoke.