This Is Who The Song Athena By The Who Is Really About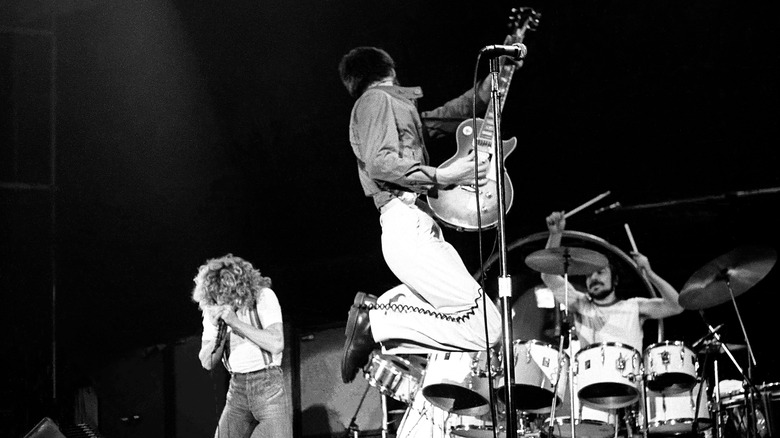 Larry Hulst/Getty Images
When The Who first exploded onto the British music scene in the mid-1960s, it was like someone had unleashed a ravenous bull, ready to destroy everything in its path. The band didn't simply play gigs, they obliterated them, turning their shows into sweaty pits of swinging limbs.
According to Far Out Magazine The Who's song "I Can't Explain" is what launched them into international fame, "However, despite their studio success, it was the band's live shows in which they really came into their own." The draw, of course, was The Who guitarist Pete Townshend's rule-breaking antics on stage.
Any fan of classic rock knows that Pete Townshend is a smashing guitar player ... literally. He has destroyed hundreds of guitars over the years (via Who Tabs). Despite his tendency to obliterate "the hand that feeds," he still was able to wrangle his unhinged creativity to become one of the most prolific songwriters Britain has ever seen. Thanks to Townshend's lyrical talent we have hits such as "My Generation," "Baba O' Riley," and "Athena" the latter of which was written after a fateful encounter with American actress Theresa Russell in February 1980 (via SongFacts).
Athena, aka Theresa Russell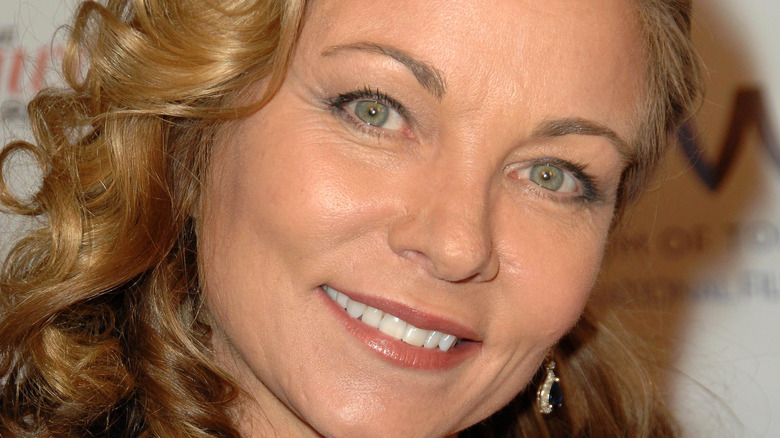 s_bukley/Shutterstock
According to Pete Townshend, he went to go see Pink Floyd perform "The Wall" live on tour with Bill Minkin, a friend of his, and Theresa Russell. Townshend immediately fell for Russell, even though she was set to marry film director Nic Roeg, who Townshend wanted to work with in the future. Clearly, Townshend is not one to concern himself with polite etiquette, so he decided to try to woo Russell.
"I got drunk as usual, but I had taken my first line of cocaine that very evening before meeting her and decided I was in love. When I came to do the vocal on the following day I was really out of my mind with frustration and grief because she didn't reciprocate" (via "It's Hard" album liner notes).
Townshend recorded a demo version of the song under the title "Theresa" but when it came time to record the final version of the song for the album "It's Hard," both Russell and Townsend were married to other people. Feeling a little vulnerable releasing a song about unrequited love, Townsend decided to change the name to "Athena." The "Spider-Man 3" actress has never publicly spoken out about her stint as Pete Townsend's muse, but she sure has a fun conversation starter should she ever need it.
Even though Townsend didn't get the girl, the song charted No. 40 in the U.K. and No. 28 in the U.S. and that counts for something, right?