The Tragic Death Of Aretha Franklin Explained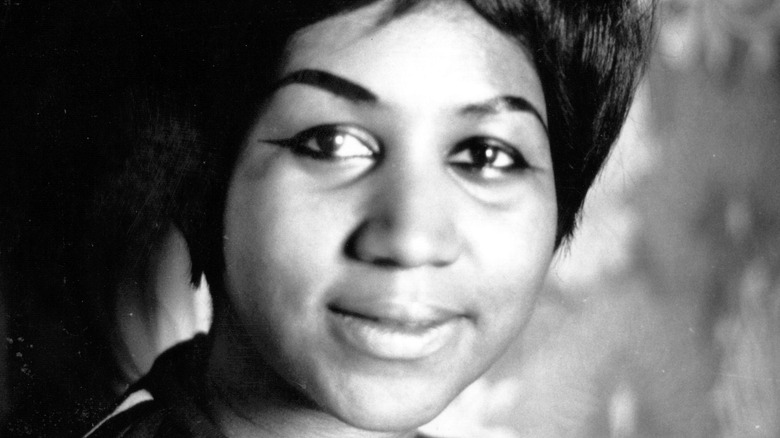 Express Newspapers/Getty Images
The Queen of Soul, Aretha Franklin, was one of the greatest musicians of her time and, arguably, in modern musical history. She was a powerhouse vocalist with an immense range and an emotional delivery grounded in gospel from her upbringing in her father's Detroit church. In a career that spanned more than half a century, she performed for presidents, civil rights leaders, and royalty, and was nominated for 44 Grammy Awards, winning 18, including best R&B performance by a female for eight straight years (via Grammy Awards). 
Franklin had 88 chart-topping hits on Billboard, one of the most among female singers, and more than two dozen Top 40 hits during the peak of her career between 1967 and 1975. She was the first woman inducted into the Rock & Roll Hall of Fame, according to CNN. "Aretha Franklin is not only the definitive female soul singer of the Sixties, she's also one of the most influential and important voices in pop history," Rolling Stone wrote in its Franklin biography (via the Federalist).
Queen of Soul Loses Battle With Pancreatic Cancer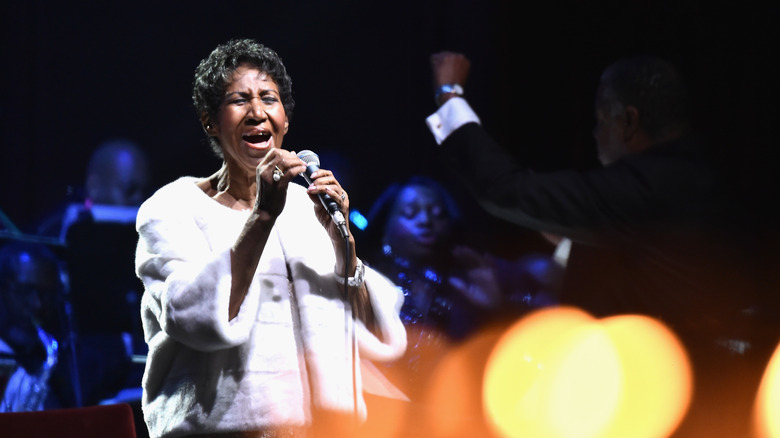 Theo Wargo/Getty Images
On August 16, 2018, 76-year-old Franklin lost her 8-year battle with pancreatic cancer, and the world lost one of the most talented entertainers that ever graced a stage. Her voice, which powered a generation through the civil rights and women's movements, was silenced forever. 
Former President Barack Obama said of the Queen of Soul: "Aretha helped define the American experience ... In her voice, we could feel our history, all of it and in every shade –- our power, our pain, our darkness and our light, our quest for redemption and hard-won respect. May the Queen of Soul rest in eternal peace" (via Twitter). 
According to CNN, In the last decade of her life, Franklin struggled against health issues and ailments connected to weight gain. In 2010, she underwent surgery for an undisclosed illness. Doctors called it a success, however, she canceled appearances in 2013, then underwent a massive 100-pound weight loss by 2014. 
The cultural icon announced her retirement in February of 2017, but she didn't really stop performing. However, a year later she canceled two concerts, citing doctors' orders and her last public performance was at Elton John's AIDS benefit in November of 2017. Less than a year later, surrounded by family and friends in her Detroit home, the Queen of Soul took her last breath just before 10 in the morning, according to a statement from her longtime publicist (via CNN).