How Queen Elizabeth Really Felt About Princess Margaret's Husband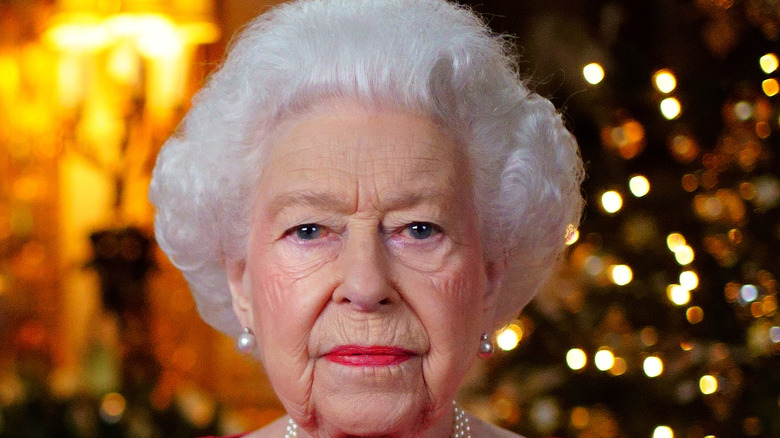 Pool/Getty Images
Queen Elizabeth II is the longest-reigning monarch in British history, surpassing Queen Victoria in 2015 to achieve that distinction. She is the Head of State in Britain's constitutional monarchy, meaning that the sovereign does not have a political or executive role — the elected Parliament creates and passes legislation — but she plays an important role in the life of the nation, undertaking constitutional and representational duties (via Royal.uk). One reason for the longevity of the 95-year-old Elizabeth, besides the oath she took at her 1953 coronation to be the monarch until death, is her popularity after 70 years on the throne — and not just in the U.K. In a Gallup/YouGov poll last year, 69% of Americans had a "very favorable" or a "somewhat favorable" opinion of the queen, according to The Hill. 
When Elizabeth first became queen in the early 1950s, times were very different for the British royals. Her sister, Princess Margaret, fell in love with a married man with two children who was twice her age. Captain Peter Townsend was an officer of the British royal household under Elizabeth and Margaret's father, King George VI, and after his death in 1952, Townsend became a controller for the Queen Mother's household.
Princess Margaret Weds Photographer Antony Armstrong-Jones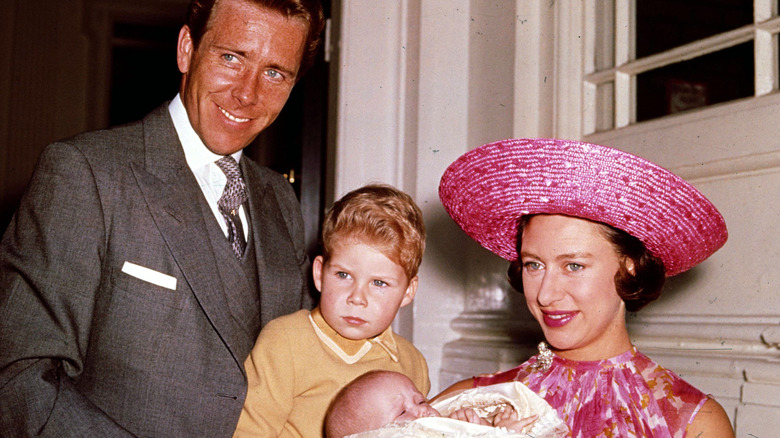 Getty Images/Getty Images
Peter Townsend spent a lot of time with a teenage Margaret, and rumors of a secret affair between the two became very public at the queen's coronation and for the next several years. But in those days, in order to marry Townsend — and with her sister as head of the Church of England — Margaret would have had to renounce her rights of succession. Townsend had divorced his wife in 1952, but the Church of England had strict rules at that time about divorce and remarriage. Margaret needed the queen's permission to marry before the age of 25 and even though she turned 25 in 1955, she still needed Parliament's approval and lawmakers denied her their consent (via People). 
In the face of so much opposition and painful public scrutiny — and one can only imagine what went on behind closed doors at Buckingham Palace — Margaret called off her engagement to Townsend. In 1960, after a whirlwind romance, Princess Margaret married society photographer Antony Armstrong-Jones in the first royal marriage ever broadcast on television, after which the queen bestowed on him the title of Earl of Snowdon. Armstrong-Jones was the first "commoner" to marry into the royal family in 400 years and the pair quickly became known as Britain's most glamorous couple (via Town & Country).
Queen Elizabeth Was Fond of Princess Margaret's Husband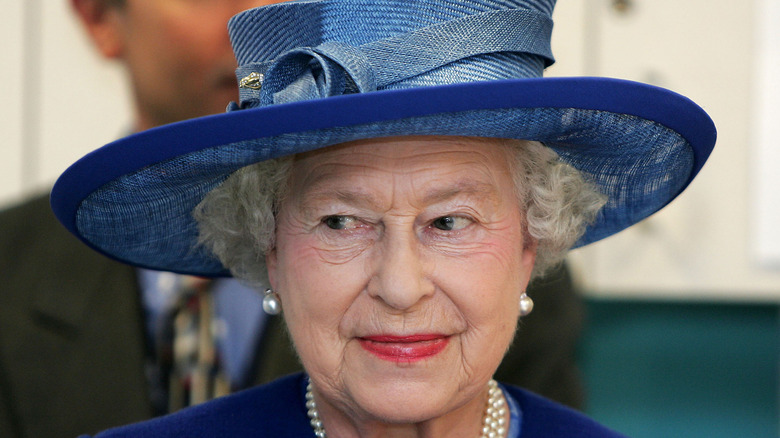 Chris Jackson/Getty Images
The royal family was largely happy with the marriage, as Queen Elizabeth wanted her sister to be happy, especially after the painful and public fiasco with Townsend. "They all liked him very much — Tony had great charm, very good manners and he knew exactly how to behave," Anne de Courcy explained in her book "Snowdon: The Biography," according to Town & Country. "He felt devotion to the royal family, to the Queen, who he admired immensely. He got on very well with Prince Charles and he adored the Queen Mother." Both Queen Elizabeth and the Queen Mother liked Snowdon very much, de Courcy said.
"The Queen quickly became fond of her brother-in-law. He was meticulous about following the correct etiquette, always calling her 'ma'am (his children were to know her as Aunt Lilibet), bowing before kissing her on the cheek, and inquiring through an equerry when it would be convenient to telephone Her Majesty (although if she rang him, she would say, 'Oh, Tony, it's Lilibet')." But, from a turbulent affair and engagement to Townsend, to an even more tumultuous marriage to the Earl of Snowdon, the couple, who had two children together, separated after 20 years together. Their divorce was finalized  in 1978, and it was the first by a British royal couple in 400 years (via Biography).