How Did Lisa 'Left Eye' Lopes Get Her Nickname?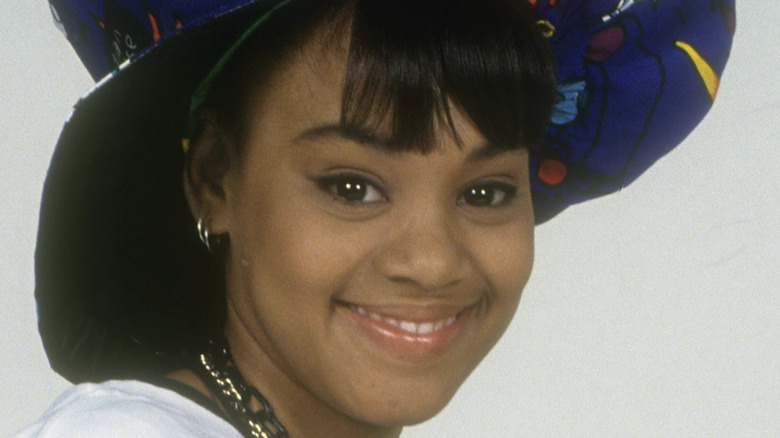 Al Pereira/Getty Images
Lisa Lopes was one-third of the musical hip-hop group called TLC and went by the name Left Eye. The rapper and singer was known for sporting all sorts of things under her left eye and rapping in a high voice. She rose to fame in the early '90s with her group, which also included members T-Boz and Chili. Yet, she would have a short and controversial life.
In 1991, TLC made their musical debut with their first single, "Ain't 2 Proud 2 Beg," per Timeout. By the mid-'90s, they dominated music charts with hit after hit, and their albums performed well. Not only was the all-girl trio very successful, they were advocates of safe sex during a time when talking about sex and sexually transmitted diseases was a taboo subject, per Teen Vogue. It set them apart from other groups of the time. Along with advocacy, TLC was a girl group like no other. By 1999, the top-selling group had put out three albums (via Discogs), scored nine top 10 Billboard hits, and won four Grammy Awards. But with fame came some issues, particularly for Left Eye. In 1994, she burned down a mansion she shared with then-boyfriend, Andre Rison (via Chicago Tribune). It briefly landed her in jail, and she also went to rehab, per MTV. 
Left Eye joins TLC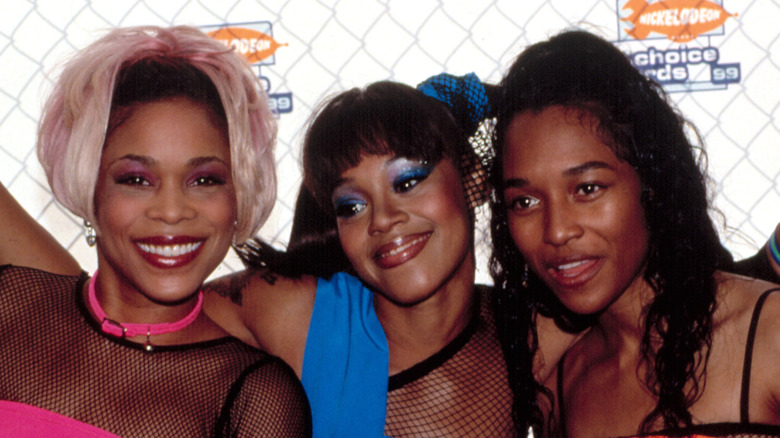 Everett Collection/Shutterstock
Born Lisa Lopes in Philadelphia on May 27, 1971, Left Eye moved to Atlanta, Georgia, at 19 to pursue a career in music. There she met two other teen girls named Tionne Watkins, also known as T-Boz, and Crystal Jones. Together they formed a group called 2nd Nature, says Rolling Out. But they ended up changing it to TLC, which took an initial after each member's name. 
Jones would leave the group and be replaced with another girl named Rozonda Thomas. To maintain the group name, Left Eye decided to give her the name "Chilli" so they could retain the C part of the trio's name (via WBSS Media). So, Thomas was purportedly given a random stage name. T-Boz's name, on the other hand, came from her first initial and an exaggerated way of saying the word "boss."
Bankruptcy allegedly caused TLC to take a significant break from music. They did recover and return, but Left Eye embarked on a solo career. Sadly, she died before she got to see where it could go.
The origin of Left Eye's name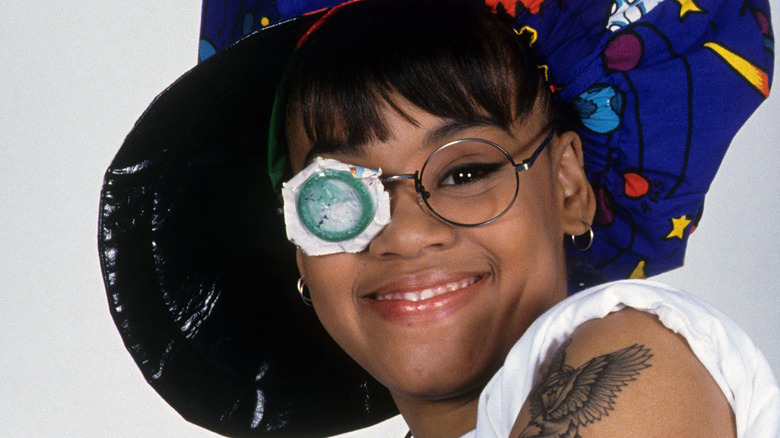 Al Pereira/Getty Images
For Left Eye, her name was inspired by a former boyfriend who pointed out that her left eye stood out more than her other eye, per People Magazine. Apparently, her left eye was bigger than her right one. As it turned out, her left eye was a source of special attention, which she was often complimented on, per Entertainment Weekly. As a result, "Left Eye" became a nickname for Lisa Lopes long before she came into music. It was only fitting that she chose it for her stage name.
When TLC made their music debut, she placed further emphasis on her name by wearing black makeup that football players normally wear under the eye. She also wore glasses, sometimes with a condom in the left lens, per Biography.
She died at the age of 30 in a fatal car crash in Honduras, via Biography. Lopes had left the U.S. to embark on a spiritual retreat in the Central American country.