How Did Ice Cube Get His Stage Name?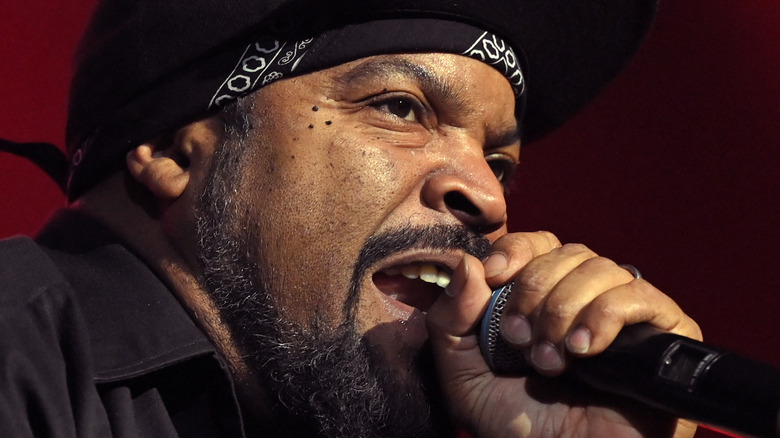 David Becker/Getty Images
In South Central, Los Angeles, on a Sunday in June of 1969, Doris Benjamin, a hospital clerk, along with her husband Hosea Jackson, who made his living as a University of California, Los Angeles groundskeeper, welcomed a baby boy into their family (via Biography). They settled on the given name of O'Shea for their child. Whether his parents wanted to evoke the name's Celtic roots — meaning "hawklike" or "stately" according to Irish Surnames — or were simply honoring Hosea by rearranging the letters of his name into one for their baby boy, we don't know for certain. 
But what we do know is that baby went on to become a multi-hyphenate performer famous for being one of the foundational members of Los Angeles' gangsta rap scene and a seminal member of one of the most iconic and game-changing hip hop groups to ever hit the music scene, N.W.A. But you probably know him by his professional name: Ice Cube.
The Inspiration Behind Ice Cube's Name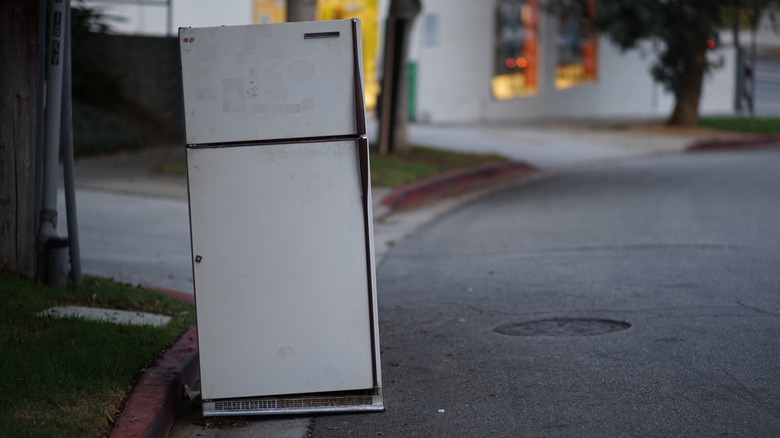 Zachary Byer/Shutterstock
Like many rappers, Ice Cube hit the scene with a fully formed stage name that had an undeniable ring to it. Ice Cube is memorable, the consonants and vowels of the two words meld together to make a sound that's truly fun to scream into a mic. Plus, it has a supremely adorable origin story.
In an interview on "The Late Show with Stephen Colbert," the "Ride Along" star said that the rap handle was inspired after a tiff he got in with his brother Clyde. "He's older than me, so I used to try to talk to his girlfriends when they called," Ice Cube told Colbert with a sly smile. "And he got tired ... My brother says, 'Yo, that refrigerator down the street? ... I'm gonna slam you in the freezer. When they pull you out, you gonna be an ice cube."
Ice Cube goes on to tell Stephen Colbert that on that very day, he went out and told his friends not to call him O'Shea anymore, that his new name was Ice Cube. Needless to say, the name stuck like a tongue to a pole.