How Many Times Was Kenny Rogers Married?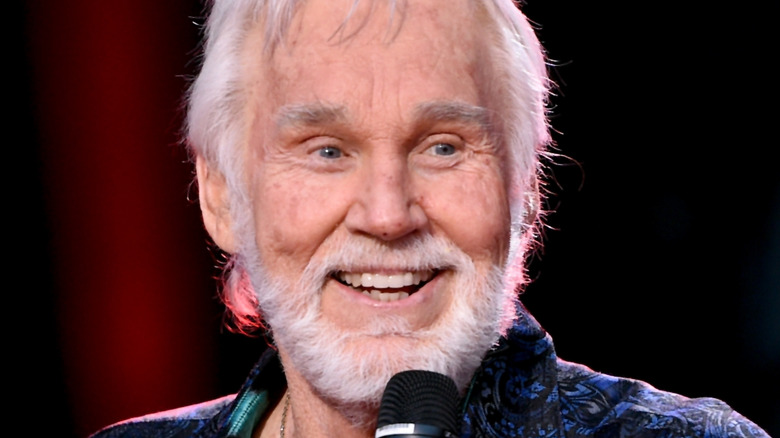 John Shearer/Getty Images
Singer Kenny Rogers was an icon in the genre of country music. He became best known for his popular duet with Dolly Parton, "Islands in the Stream," and his own single "Lady." He began his country-singing career in the late '50s, and it would last for 50 years. Rogers is one of the best-selling country artists of all time, says Country Daily. 
He died in March 2020 at the age of 81 and was survived by his wife Wanda Miller — his partner for over 20 years, per Country Thang Daily. The couple dated for five years before they wed, and in 1997, they officially tied the knot.
Rogers was 58 years old at the time, and 28 years older than his future wife, who was 30 (via UPI). They first met at a restaurant when she was 26, and he was reportedly also even older than her parents, according to Wide Open Country. Nevertheless, his marriage to Miller would be his last and final marriage. In 2004, the couple welcomed twin boys named Jordan and Justin. Their sons would join three other children Rogers had from his previous marriages.
The number of times Rogers walked down the aisle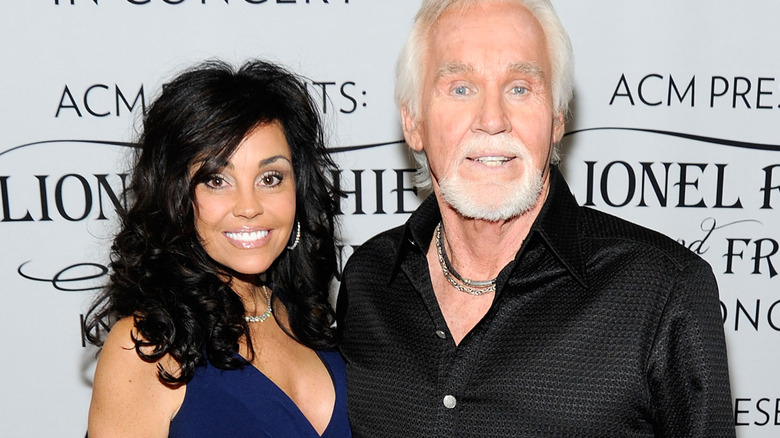 FrazerHarrison/acma2012/GettyImages
Previously to Miller (pictured left), Kenny Rogers was married to actress Marianne Gordon. The pair met when they were both going through their own failing marriages, says People Magazine. They got married in 1977, and in 1981, they welcomed a son named Christopher, per IMDb. But by 1993, the relationship was at its end, and they separated (via Closer Weekly).
Yet, that wasn't the first unsuccessful marriage for Rogers. Before Gordon, he was married to a woman named Margo Anderson. They were married from 1964 to 1976, and had one son named after Kenny, per Country Thang Daily. But Rogers already had two marriages under his belt when he met Anderson.
He had previously been married to two other women. He was married to Jean Rogers from 1960 to 1963, and they had no children. Prior to her, Rogers walked down the aisle for the first time in his very first marriage to Janice Gordon from 1958 to 1960. That marriage gave Rogers his first child and only daughter, Carole Rogers.
In total, Rogers was married five times and had five children from four of his marriages. His longest-lasting marriage was to Wanda Miller, who was widowed after his death.