Who Is The Donovan Song Jennifer Juniper Really About?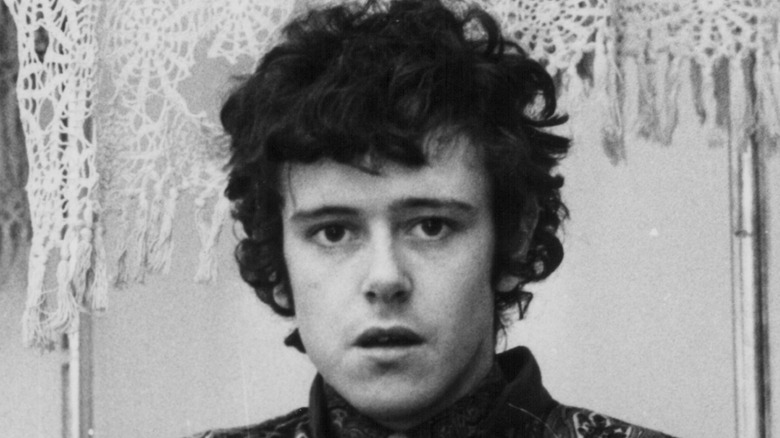 John Pratt/Getty Images
While arguably overlooked compared to many of his 1960s peers, chances are you've heard one of Scottish singer-songwriter Donovan's classic songs playing in a movie or television show. For example, "Atlantis" plays in the background in "Goodfellas" as Henry Hill (Ray Liotta), Tommy DeVito (Joe Pesci), and Jimmy Conway (Robert De Niro) brutally assault fellow mobster Billy Batts (Frank Vincent) at Henry's bar, all because Batts kept teasing Tommy about his past job as a shoeshine boy. And "Mellow Yellow" quite rightly (pun intended) can be heard as Homer Simpson tries to avoid losing his infamously volcanic temper in "The Simpsons" episode "I Am Furious (Yellow)."
Compared to most of those tunes, the 1968 single "Jennifer Juniper" is considerably gentler and more laid-back, a sweet love song dedicated to a woman named Jennifer who "lives upon the hill." It is, by and large, a song about unrequited love; in the refrain, Donovan sings that he's "thinking of what it would be like if she loved me." But was the song inspired by anyone in particular, or was the song's titular muse all made up for artistic purposes? Turns out it's the former, and while "Jennifer Juniper" was based on a real person, it bears mentioning that her birth name isn't even Jennifer ...
The song was about George Harrison's then-sister-in-law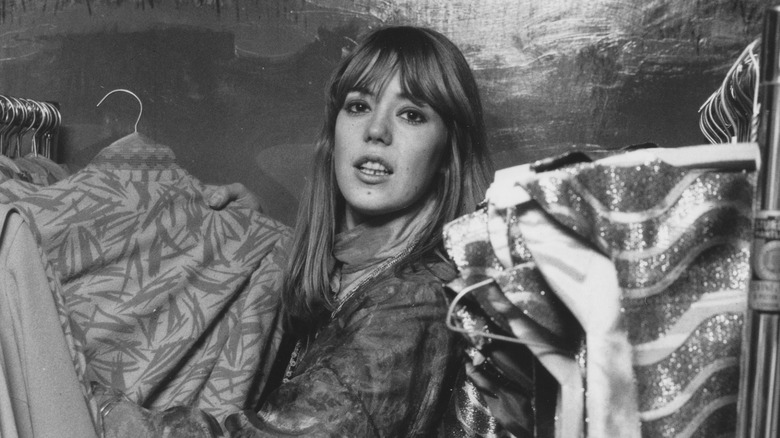 Ted West/Getty Images
Interestingly, the subject of "Jennifer Juniper" was not born with the first (or middle) name Jennifer, but she is primarily known by the nickname Jenny — close enough, we'd say. Helen Mary "Jenny" Boyd was best-known in the 1960s as a model and as the younger sister of George Harrison's then-wife, Pattie Boyd, though she eventually considered modeling a "waste of time" and left the business when she discovered Transcendental Meditation, according to her Crowdcast profile. This was around the same time that Donovan similarly discovered the movement after traveling to India and visiting TM guru Maharishi Mahesh Yogi (via Billboard).
Taking the aforementioned refrain of "Jennifer Juniper" into account, it's not surprising that Boyd was in an on-again, off-again relationship with Fleetwood Mac drummer Mick Fleetwood in the mid-to-late '60s, according to FleetwoodMac.net. The two were married in 1970, but would divorce, remarry, and divorce a second time, all in the mid-'70s as they both struggled with their personal demons amid Fleetwood Mac's rise to international fame. 
Per The Guardian, Boyd then married another drummer, former King Crimson member Ian Wallace, but with that relationship falling apart due to her alcohol and drug use, she finally sobered up in the '90s, married an architect named David Levitt, and went on to run an addiction treatment center in her native England. She also became an author, fittingly naming her autobiography "Jennifer Juniper: A Journey Beyond the Muse" and releasing it in March 2020.
If you or anyone you know is struggling with addiction issues, help is available. Visit the Substance Abuse and Mental Health Services Administration website or contact SAMHSA's National Helpline at 1-800-662-HELP (4357).