Why James Taylor Says He Was A Bad Influence On The Beatles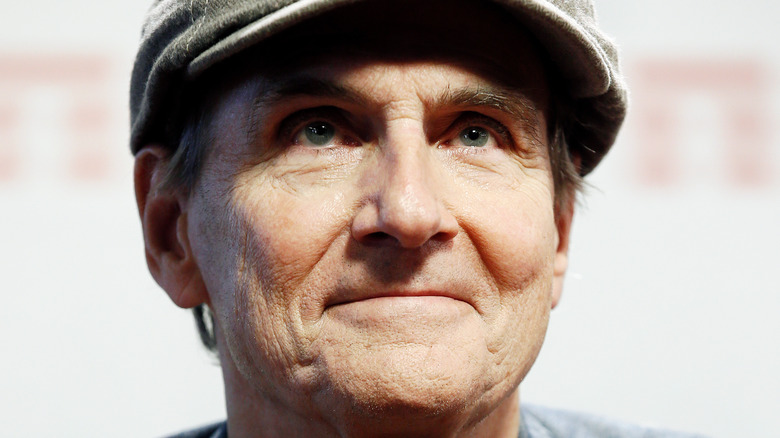 Andrea Raffin/Shutterstock
The recent documentary "Just Call Out My Name," which premiered on CNN in early 2022 and will stream on HBO Max at a later date, showcases James Taylor's relationship with fellow Laurel Canyon singer-songwriter Carole King, per American Songwriter. A lesser-known period in James Taylor's early career is the time he spent working with The Beatles. In 1968 Taylor was signed to Apple Records, The Beatles record label, according to The Guardian. With well-documented mental health challenges and addiction issues, Taylor now admits that while this era of his life certainly helped launch his career, he may not have been the best influence on the Fab Four, possibly playing a part in the band's fracturing two years later.
At the time of James Taylor's first visit to London to audition for The Beatles in 1968, heroin and opiates were readily available, as reported by The Guardian. Prior to this point, Taylor had spent time receiving medical attention for his mental health and in treatment for addiction issues, according to Biography. While in England, Taylor relapsed, purportedly bringing at least one important member of The Beatles along with him.
If you or anyone you know is struggling with addiction issues, help is available. Visit the Substance Abuse and Mental Health Services Administration website or contact SAMHSA's National Helpline at 1-800-662-HELP (4357).
He may have introduced John Lennon to opiates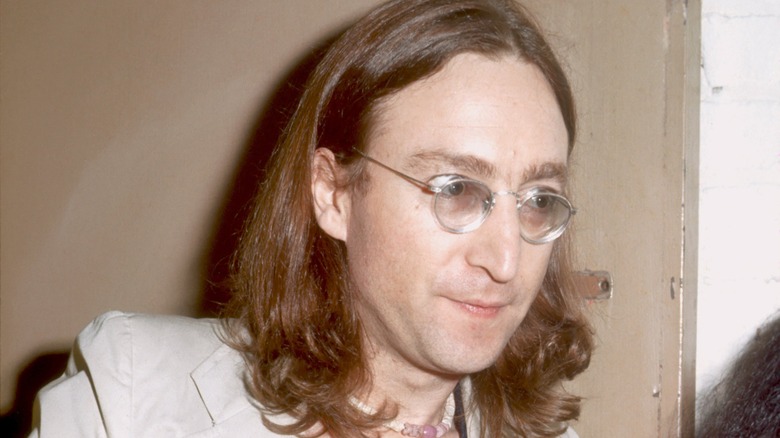 Michael Ochs Archives/Getty Images
As Taylor explained to The Guardian, there was an old-fashioned medication still in use in England at the time he visited in the late '60s called Collis Browne's Chlorodyne, which was essentially a tincture of opium. Drinking several bottles himself "to take the edge off," Taylor told the Guardian, he also believes he introduced John Lennon to opium use, possibly leading to heroin addiction in the rest of the band that some say played a part in its dissolution in 1970, per Salon.
Can Taylor say for sure he was directly responsible for the drug abuse issue plaguing The Beatles? According to the Guardian report, the answer is no, but as history records, Lennon's drug use worsened after 1968, when the lives of James Taylor and The Beatles first intersected. One year later, James Taylor was released from his Apple contract and had moved to Laurel Canyon, where he would make a name for himself and establish his legendary career — his potential bad influence on the Liverpool four notwithstanding.