How An Accident Involving Matthew Broderick Led To 2 Tragic Deaths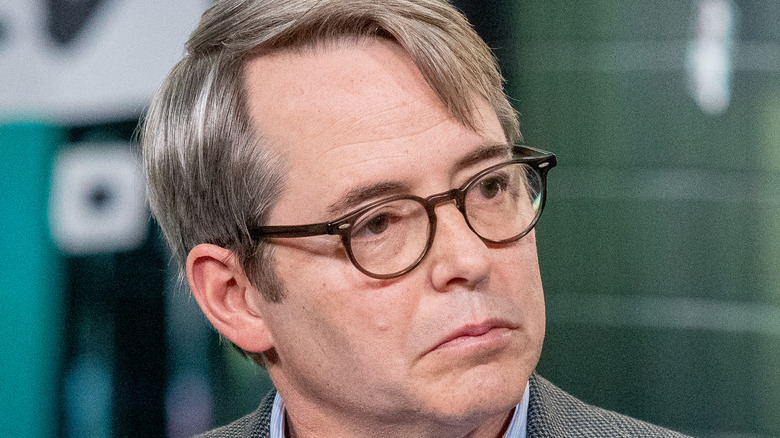 Roy Rochlin/Getty Images
Matthew Broderick, at the height of his career, was one of the most celebrated actors of the '80s. His slow rise to fame began following 1983 films, "Max Dugan Returns" and "WarGames," and by 1986 he was starring in John Hughes' cult classic, "Ferris Bueller's Day Off." At 25, Broderick, had a budding career, along with a budding romance. After meeting on set, Broderick struck up a relationship with then 27-year-old Jennifer Grey, who played his sister and rival in "Ferris Bueller's Day Off." Grey was also a rising star at the time, gaining recognition for her role in "Red Dawn." She was on the precipice of fame with (arguably) her most notable role as Baby in the coming-of-age film, "Dirty Dancing," where she starred alongside '80s heartthrob, Patrick Swayze.
According to Cheat Sheet, Broderick and Grey were reportedly engaged while filming "Ferris Bueller's Day Off," and kept their romance a secret for nearly two years until it became public amid a tragedy.
From whirlwind romance to tragedy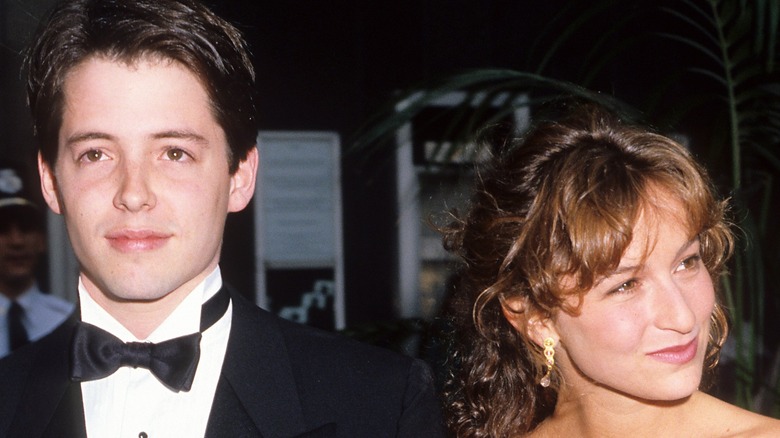 Donaldson Collection/Getty Images
In August of 1987, Grey had some time before her tour promoting "Dirty Dancing," and the two young stars travelled through Northern Ireland together. The couple was driving around Enniskillen in a rented BMW 316, when Broderick reportedly got lost along the route, according to People Magazine. After stopping at a gas station to get his bearings, Broderick began driving down a road in Belfast, when he veered into the right lane, crashing head-on into a Volvo. Inside the other vehicle were 28-year-old Anna Gallagher and her mother, 63-year-old Margaret Doherty. Broderick suffered a fractured leg, according to AP News and Jennifer Grey walked away from the crash with a case of whiplash. The two women in the Volvo did not survive. 
Broderick was facing five years in jail for causing death by dangerous driving, but ultimately pleaded guilty to the lesser charge of careless driving, and paid just a $175 fine. Martin Doherty, the crash victims' son and brother, called the verdict "a travesty of justice," but agreed to meet with the actor in 2002 saying he had forgiven him, according to the New York Post.