The Story Behind James Taylor's Fire And Rain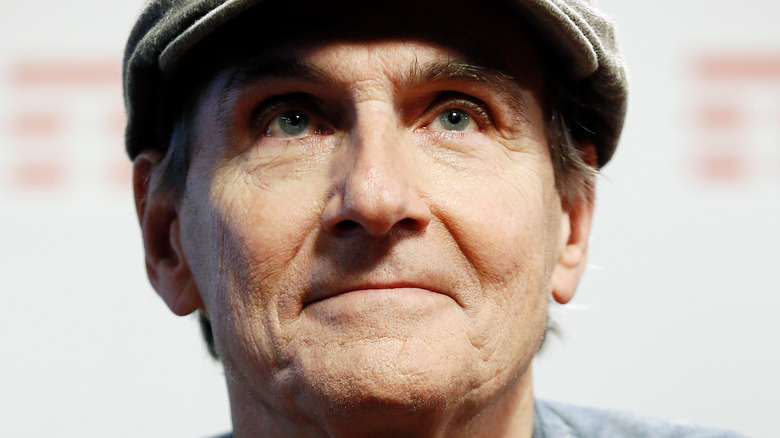 Andrea Raffin/Shutterstock
James Taylor's "Fire and Rain" was one of the singer's first mainstream hits, ranking third on the Billboard Hot 100 in 1970. He first wrote the song two years prior, according to CNN, when he was just 20 years old and had just learned about the death of his childhood friend Suzanne Schnerr.
Schnerr committed suicide while Taylor was living in London, recording his first album for Apple Records (per American Songwriter). His friends hid the news from Taylor. "[All] three of them were really close to Susie. But Richard and Joel and Margaret were excited for me having this record deal and making this album," Taylor said, "and when Susie killed herself they decided not to tell me about it until later because they didn't want to shake me up. I didn't find out until some six months after it happened."
This is the meaning behind the first verse of "Fire and Rain," which begins: "Just yesterday morning, they let me know you were gone / Suzanne, the plans they made put an end to you." But the death of Taylor's friend is only one part of the meaning behind the classic tune.
Addiction and friendship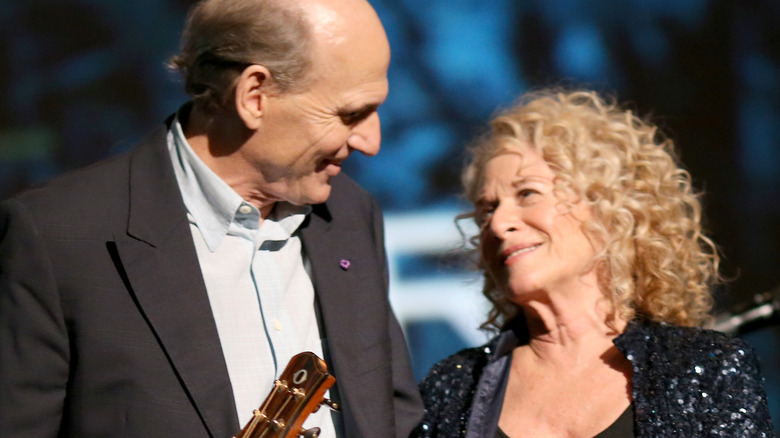 Christopher Polk/Getty Images
According to James Taylor in an interview with David Mikkelson (via Genius), each verse of the song is about something different. "The second verse is about my arrival in this country with a monkey on my back," he said, "and "[Won't you look down upon me,] Jesus" is an expression of my desperation in trying to get through the time when my body was aching and the time was at hand when I had to do it." Taylor is referring to his struggles with heroin at the time, according to Snopes, which brought him to a hospital in Manhattan and a psychiatric institution in Massachusetts called Austen Riggs.
"The third verse of that song refers to my recuperation in Austen Riggs, which lasted about five months," he said. This is the verse that includes the line "Sweet dreams and flying machines in pieces on the ground," a reference to the dissolution of his old band, Flying Machine (not, as some internet rumors have it, a plane crash).
The song would reverberate through Taylor's career for years to come. According to American Songwriter, by Taylor's estimate he's played the song over a thousand times. It also inspired Taylor's close collaborator, the legendary songwriter Carole King, who played piano on the song. She was struck by the line "I've seen lonely times when I could not find a friend," and wrote "You've Got a Friend" for Taylor in response, according to CNN.