What You Need To Know About Olympic Figure Skater Alysa Liu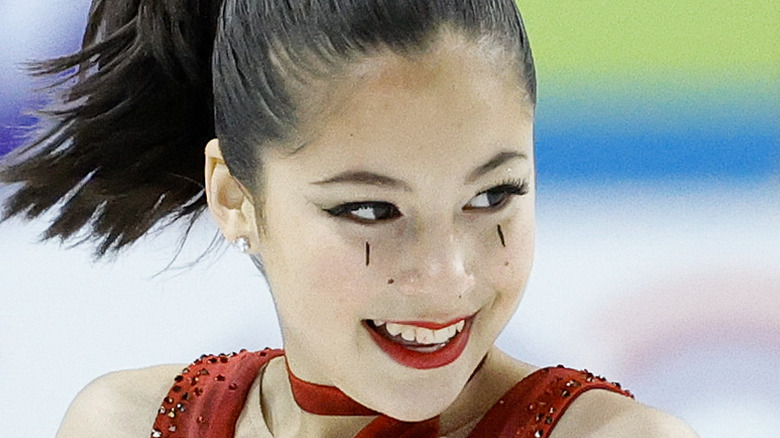 Tim Nwachukwu/Getty Images
Olympic figure skater Alysa Liu withdrew from a national skating championship just a few hours ahead of the competition January 7 in Nashville, says NBC. The 16-year-old announced on January 7 that her withdrawal was the result of testing positive for COVID-19, and she did not skate. The teen was actually expected to win the competition and earn herself a spot to join the U.S. Olympic figure skating team. But the championship was won by 25-year-old skater Mariah Bell, per The Washington Post.
However, despite not competing and winning, Liu still had a chance to participate in the Winter Olympics by petitioning for a spot. Why? Liu is currently one of the top-ranking American women figure skaters. She is also a two-time champion in national figure skating. She won back-to-back championships in 2019 and 2020, respectively (per U.S. Figure Skating Fan Zone). Her background and previous wins were enough to skate her through to making the Olympics team. And she did. On January 8 it was announced that Liu will join fellow skaters Mariah Bell and Karen Chen to represent American women in Beijing (via Team USA).
Who is Alysa Liu?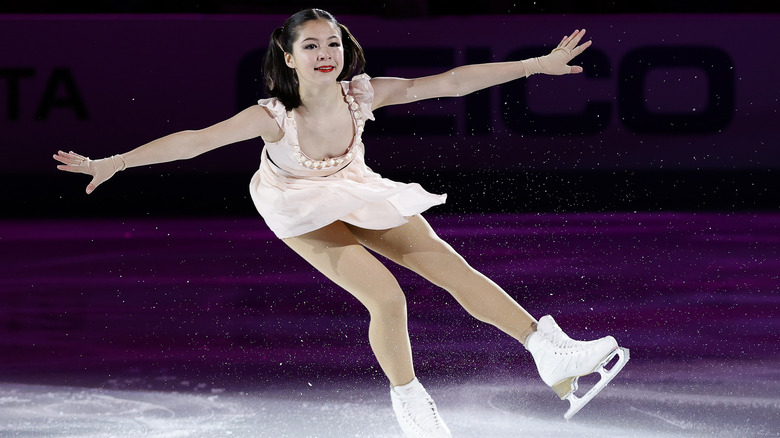 Tim Nwachukwu/Getty Images
Liu was born in Clovis, California on August 8, 2005, but was raised in Richmond, not far from Oakland. She is the child of a Chinese-born single father named Arthur, and a white female egg donor (per Sports Illustrated). She does not know her biological mother but her father's ex-wife, Mary, is who she recognizes as a mother figure.
Even though she is only 16, the young figure skater has made quite the name for herself in her short career. She started skating on ice when she was just 5 years old, says U.S. Figure Skating Fan Zone. But little did anyone know the little kindergartner would make history in a few years. When Liu was 12, she became the youngest skater ever to perform the challenging figure skating trick called a triple axel, at an international figure skating competition in 2018. She also won a U.S. junior skating title (via China Daily).
Her performance stunned the skating world and just a year later, a 13-year-old Liu made even more history. She won the 2019 American figure skating championship and became the youngest woman to ever earn the national title (per NBC Sports).
Alysa Liu's achievements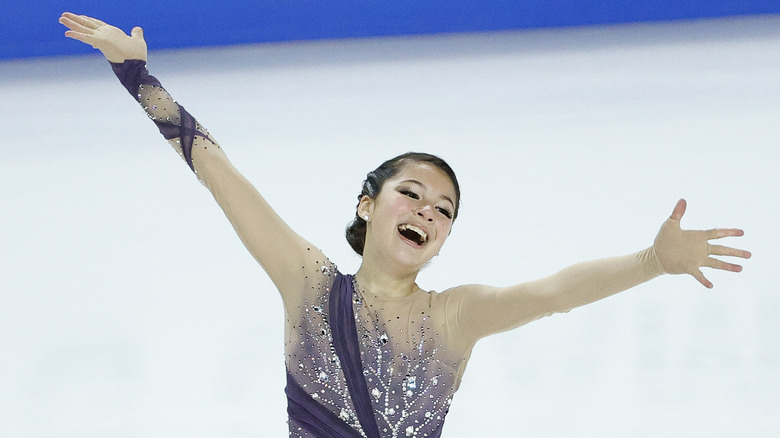 Tim Nwachukwu/Getty Images
Liu's presence in the sport has revitalized women's skating. She has even revived new hope for an American to take home an Olympic medal, says Sports Illustrated.
Making history as the youngest woman ever to win a national skating title seems like no easy feat, but it was probably simple for Liu, who was winning and picking up junior titles prior to her historic win. Her triple axels are impressive, but it makes sense how she got there; she was doing double axels at the age of 9, says Sports Illustrated. Her father was impressed and realized she had great talents on the ice. Then it all started in 2016 when she won her first title, an intermediate championship (per U.S. Figure Skating Fan Zone). Since then, every year Liu has won a championship or title in competition, often placing first or second in many national and international competitions from 2017 up until last year (per another Skating Fan Zone link).