Who Was Lenny Kravitz's Mother Roxie Roker?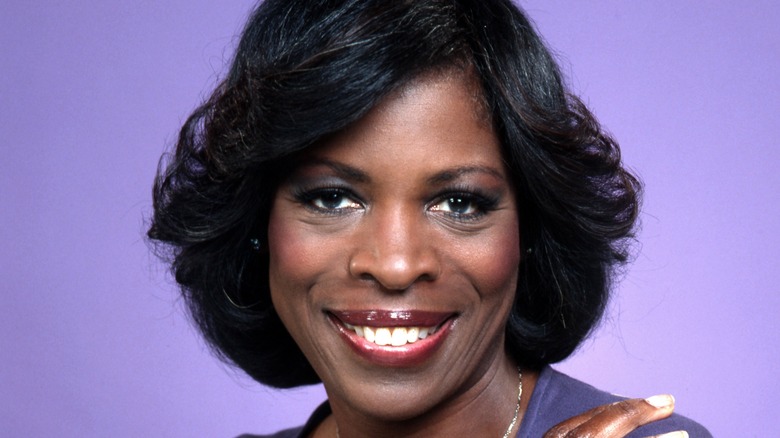 Michael Ochs Archives/Getty Images
As rock 'n' roll musician Lenny Kravitz revealed in his 2020 memoir "Let Love Rule," his mother, Roxie Roker (above), had her own success in the entertainment industry. Roker starred in several successful television series and specials, but perhaps most notably the groundbreaking sitcom "The Jeffersons," per IMDb. These days, Kravitz has eclipsed his mother as a household name, but nevertheless, Roxie Roker — who married Seymour "Sy" Kravitz in 1962, according to Encyclopedia — had a fascinating story in her own right, beginning on Broadway in the 1960s and stretching until her death from breast cancer in the mid-1990s (via Encyclopedia).
For his part, Kravitz cherishes the memory of his mother, telling People Magazine, "I know that I wouldn't be here if it weren't for her and all those who came before me. I celebrate my ancestors: I always think of them and always refer to them and have their images around because I know that those are the shoulders that I stand on, and I respect that very deeply."
A groundbreaking actress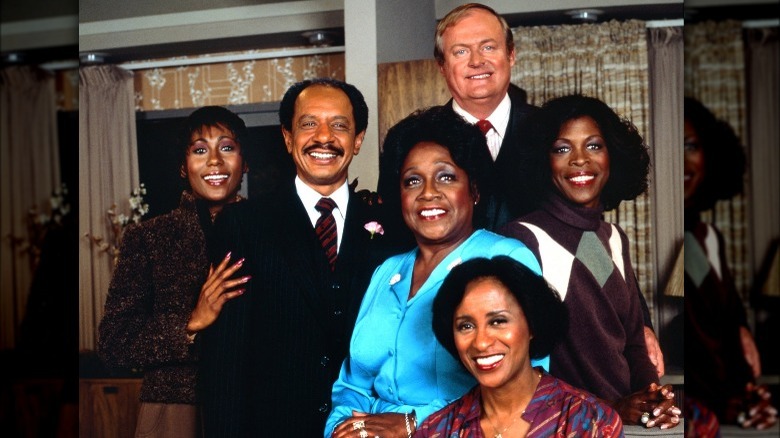 Michael Ochs Archives/Getty Images
Via IMDb, Roxie Roker — cousin to well-known television personality Al Roker — was born in Miami, Florida, in 1929, before moving with her family to Brooklyn, New York. From there, she attended Howard University in Washington D.C. She graduated with a degree in drama, performing in student productions and around the D.C. community, according to Encyclopedia. She further studied acting at the Shakespeare Institute in Stratford-upon-Avon, England.
Prior to her success on television, Roker did on-stage work in New York City, both on and off-Broadway, most notably in 1973 when she appeared in a Broadway production of "The River Niger," per the Internet Broadway Database. She earned an Obie award and a Tony nomination for the role. During this time, she also met and married NBC TV producer Cy Kravitz, with whom she had one son, Lenny, in 1964.
What's perhaps most exceptional about the life and career of Roxy Roker, though, are the numerous instances when the actress broke color barriers on stage and on television. In the late '60s she hosted a New York TV show called "Inside Bedford-Stuyvesant," the first ever New York TV program produced entirely by African Americans. She also belonged to the Negro Ensemble Company (NEC), a New York-based off-Broadway theatrical production company. Crowning her career, though, is her time starring in "The Jeffersons" (cast pictured, above), a revolutionary TV series depicting a middle-class African American family that was on the air for 11 seasons beginning in 1975, per IMDb.