The One Lenny Kravitz Song That's About Lisa Bonet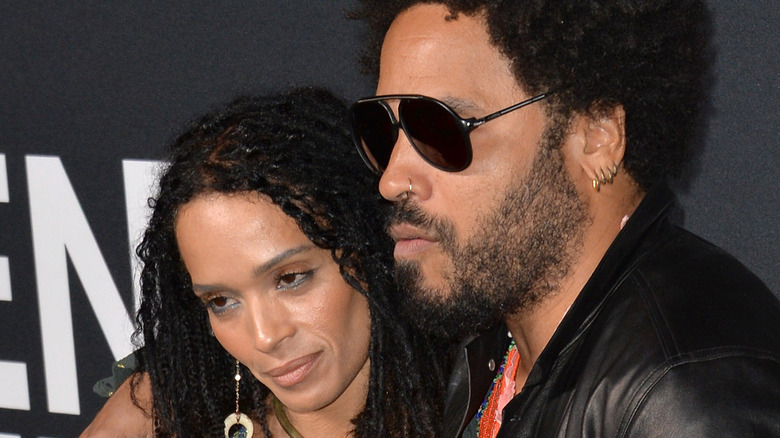 Jaguar PS/Shutterstock
In early 2022, actress Lisa Bonet announced her split from actor Jason Momoa after five years of marriage, via People Magazine. This is Bonet's second high-profile divorce from a well-known celebrity. The first occurred when Bonet and musician Lenny Kravitz (pictured above) ended their marriage in the early '90s, per Showbiz CheatSheet. Since then, Kravitz and Bonet are on friendly terms, co-parenting their daughter, Zoë Kravitz, who is now a successful singer and actress, according to Insider. Despite this relatively happy ending, Kravitz — who never remarried — immortalized the heartbreak caused by the end of his first breakup with Lisa Bonet in song. The result is one of his biggest hits to date.
According to Entertainment Weekly, Lenny Kravitz and Lisa Bonet met in 1985, and they married two years later. As Kravitz recalled to Rolling Stone in 1995, he was immediately smitten with the actress. "She was like a female version of me," he said. "That woman inspired me so much. It was a magical time that she and I shared. I just opened up artistically." When the couple's relationship turned rocky in 1991, Kravitz was distraught, also telling Rolling Stone, "I was in a tremendous amount of pain when we broke up, tremendous." To sublimate the hurt, and in hope of reconciling their relationship, Kravitz did what he does best: He put pen to paper and wrote a song.
It's one of Kravitz's biggest hits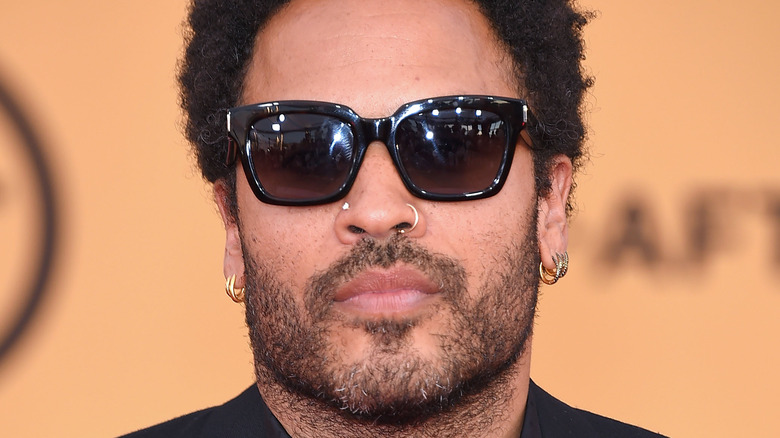 DFree/Shutterstock
Prior to writing a song for Lisa Bonet, Lenny Kravitz really had only one other minor hit worth mentioning, 1989's "Let Love Rule," from his debut album of the same name. At the point that Kravitz decided to write a song for Lisa Bonet, the couple was technically still married, and he hoped music might help rekindle the relationship. It was a dark time for Kravitz, as he recalled to Rolling Stone, adding, "I remember being in a hotel room in LA and I had a Fender Rhodes that I'd brought up to the room. I sat in the dark ... and played with the chords. All of a sudden I came up with the chord structure and the song came out." He would end up playing every instrument on the track, save the horns and strings.
The song in question that Lenny Kravitz wrote for Lisa Bonet is "It Ain't Over 'Til it's Over," which he hoped would send a message that it was not too late for the couple to reconcile. With a horn section influenced by Motown and groups like Earth Wind and Fire, the song went on to become of Kravitz's biggest hits, appearing on his 1991 full-length release "Mama Said," and reaching No. 2 on the Billboard Hot 100, via TV '90s. Despite the magic it found with audiences, the song could not save his marriage to Lisa Bonet, and the couple divorced in 1993. "It was my belief that it ain't over 'til it's over," Kravitz later said. "There's always a chance we can pull this together and make this happen. It didn't go that way, but that was the song."