What Happened To Lucille Ball's Children?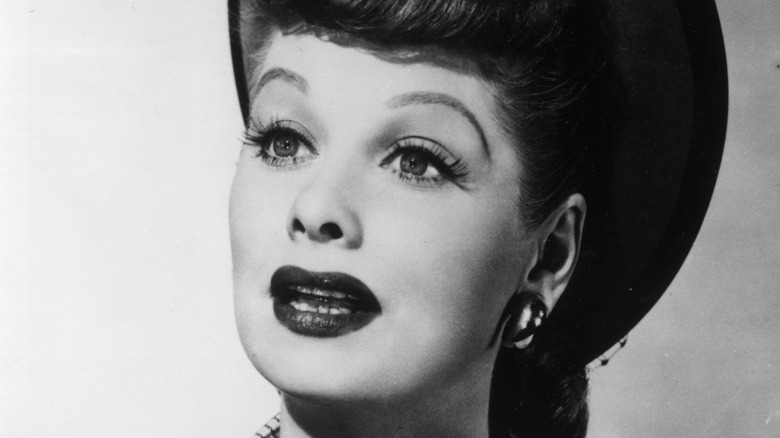 Hulton Archive/Getty Images
More than three decades after her death, Lucille Ball remains one of TV's funniest women. Best known for her role in "I Love Lucy," Ball also starred in other shows and eventually co-owned a television studio with her husband, Desi Arnaz — a studio that went on to produce legendary shows like "Mission: Impossible" and the original "Star Trek" (via Lucy Desi Museum). During her time on TV, Ball broke many taboos, including her starring role alongside her husband on "I Love Lucy," in what turned out to be one of the first interracial marriages on TV.
The couple had met and married in 1940 but didn't have children until over a decade later (per Town and Country Magazine). Baby girl Lucie came first in 1951, not long after "I Love Lucy" had made its debut in TV. But it was their second child, Desi Jr., who made headlines. According to Good Housekeeping, pregnant women were a big no-no on TV in the 1950s, so when Ball insisted on having her second pregnancy become part of the show's storyline, it created a major stir. Ball prevailed, however, and in 1953 her son became a sensation as the first "TV baby."
He appeared on the cover of the first-ever TV Guide issue with the cover line "Lucy's $50,000,000 Baby." Desi Jr. had been born through a pre-planned C-section on the same day Ball's character, Lucy Ricardo, delivered her baby on the show. It's fair to say Ball's children achieved fame right out of the womb.
A new era: Lucie Arnaz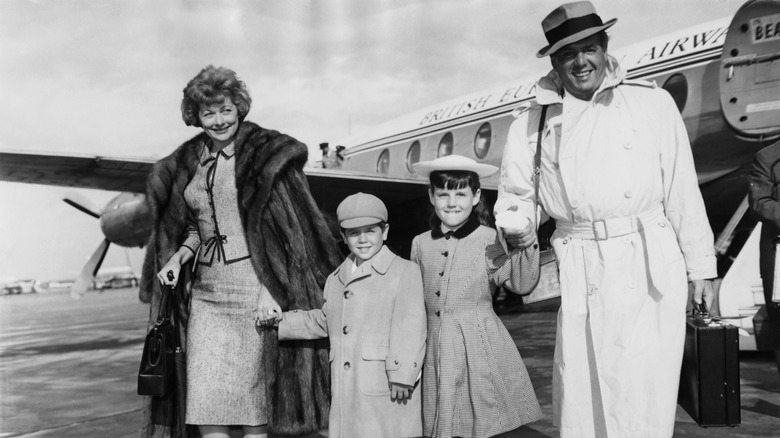 J. Wilds/Getty Images
Lucie Arnaz first appeared in TV alongside her mother in "The Lucy Show," which debuted two years after Lucille and Desi Arnaz's divorce was finalized. Although these were just guest appearances, they gave Lucie and her brother a start in show business. When Ball debuted her next show, "Here's Lucy," a few years later, her children became regular characters (via Best Life Online). She's continued to act in both TV shows and movies for many decades, appearing in "Down To You," "Sons and Daughters," "Wild Seven," and her own series, "The Lucie Arnaz Show." She received a Golden Globe nomination for her role in "The Jazz Singer." She's also toured with her own nightclub act (per LucieArnaz.com). 
Lucie's main love has always been musical theater, though. In an interview with Arlene Herson, Lucie Arnaz recalls putting on shows with her friends in the family garage when she was as young as seven. "We would lip-sync together to 'Bye Bye Birdie' and 'Music Man' and other wonderful musicals and write our own plays and then produce them and then invite the neighbors over, and you know, that was great fun." 
She's had a successful Broadway career with roles in shows like "Cabaret," "Goodbye Charlie," and "Annie Get Your Gun." While involved in the musical "They're Playing Our Song," she met (and soon after married) her second husband, Broadway actor Laurence Luckinbill. The couple has three children and lives in California. 
First TV baby: Desi Arnaz Jr.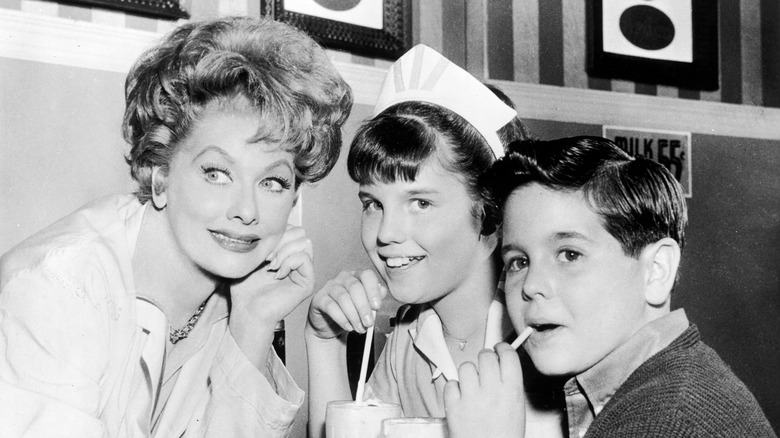 Michael Ochs Archives/Getty Images
Desi Jr. was already on the spotlight before he was even born, but his appearance on the cover of TV Guide made him even more popular as a baby. During his teen years, Desi co-founded the band Dino, Desi, and Billy (Dean Martin's son was a member), which was eventually signed to Reprise Records. According to All Music, the band had a Top 20 song in 1965 and played as the opening act for the Beach Boys tour that same year. 
He also appeared alongside his sister in both "The Lucy Show" and "Here's Lucy" before moving on to a career of mostly TV movies and series in the 1970s and '80s. These included guest appearances in series like "The Love Boat," "Fantasy Island," and "The Streets of San Francisco," according to IMDb. His last appearance in a movie was in "The Mambo Kings" in 1992, where he played his own father, Desi Arnaz Sr. Together with his sister, he's also toured across the U.S. to perform "Babalu," a show created to showcase and honor the music of their father.  
Desi has been married twice and now lives in Nevada, where he purchased and restored the Historic Boulder Theatre. The Boulder City Ballet Company (BCBC) performs here regularly, producing shows like "An Evening with Lucille Ball" and "The Nutcracker" (as reported via IMDb).