What Happened The First Time Slash And Axl Rose Met?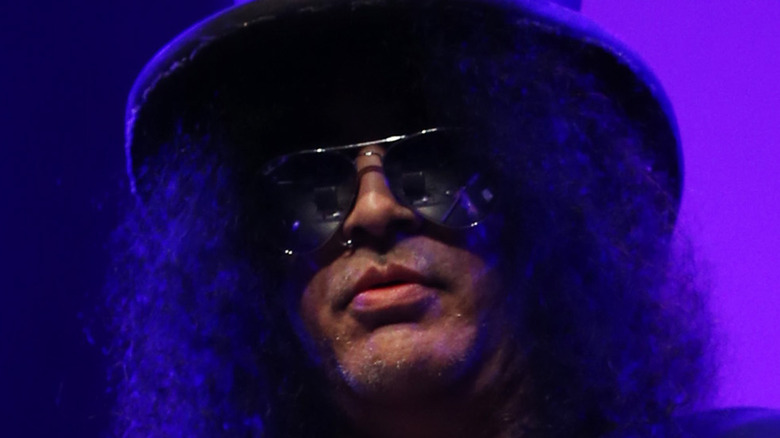 Phillip Faraone/Getty Images
Over the years, there have been musicians who have been linked for eternity. Daryl Hall and John Oates. Simon and Garfunkel. While they are not the sole members of the band, Axl Rose and Slash are forever intertwined as the most recognizable faces of Guns N' Roses. The top-hatted guitarist with the long black hair and the singer with long red hair and bandanna have rocked audiences for years with songs like "Welcome to the Jungle" and "Sweet Child O' Mine." 
The band has seen its fair share of turmoil over the years, and they broke up for a long time after Rose and Slash could not get along at all. According to Consequence, the GNR singer got mad when Slash played alongside Michael Jackson "at a tribute concert." The reason was that Rose had suffered child abuse when he was growing up and he felt that Jackson was guilty of the charges that had been levied against him. There had been problems between the men before, but this made the rift too wide at the time. 
They reunited in 2016 for what was supposed to just be a few shows, per Loudwire, but they are still continuing to this day. All relationships, professional or personal (or both), have to start somewhere — that first meeting.
Axl Rose's passion when singing intrigued Slash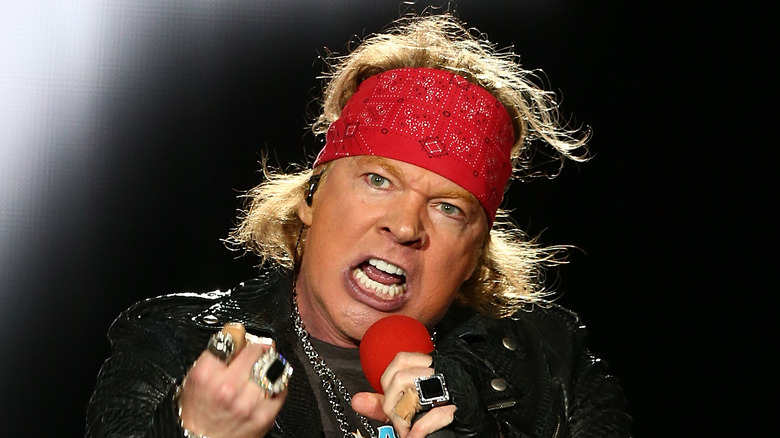 Paul Kane/Getty Images
Joining a band can be a lot like dating. You have to go through a lot of duds before you find the one that you are a true match for. Slash felt like that when he was looking for bands to join. According to another Loudwire post, quoting an interview he did on Revolver Magazine's "Fan First" show (posted on YouTube), he was not enamored with many of the singers that he auditioned with. They "sucked," as he so artfully phrased it, but when he played with Axl Rose, "A song all of a sudden went to a whole new level." It was the intensity of Rose's singing that brought that feeling to Slash. He played with Rose in a band called Hollywood Rose, but he had also played with other Guns N' Roses band members in their projects, so it wasn't like a group of strangers gathering for the first time. 
Although the result was like a stormy marriage between the two musical artists, they appear to have patched up their previous rift and they are still together as of 2022. The band has an EP slated for release this year. While the future is always hazy with the volatile Rose in the mix, it looks like this duo is back together for now. Fans should enjoy it while the harmony lasts.