The Real Reason Disneyland's Club 33 Was Created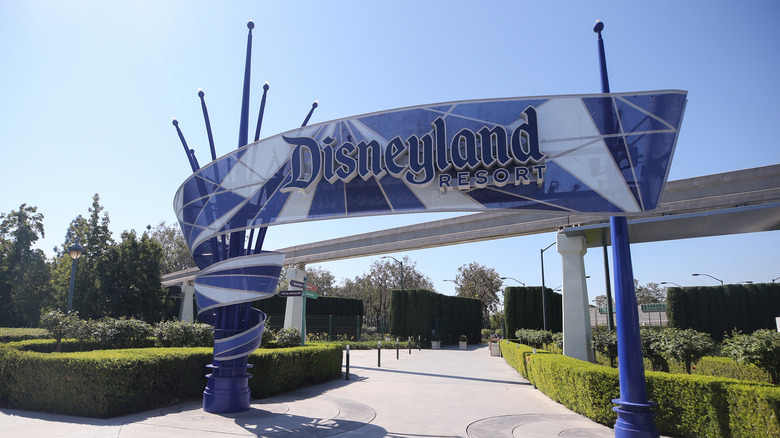 Mario Tama/Getty Images
In Disneyland's New Orleans Square, there's a building that contains one of the most exclusive private clubs anywhere, let alone in a theme park. It's marked by a plaque with the number "33" and inside is Club 33, a private social club known for its exclusivity as well as the high price and difficulty of obtaining a membership. In fact, it's so exclusive that an air of mystique surrounds Club 33, and there are even myths and urban legends regarding its name and purpose.
According to Disney's website, Club 33 is a "private Membership club with a variety of tailored experiences for its Members" and inside is a restaurant and lounge area for members and their guests, noteworthy for having been the only place within Disneyland that served alcohol until the opening of Star Wars: Galaxy's Edge in 2019 (via Mickey Visit). 
Those wanting to become members purportedly have to pay an initiation fee of around $25,000 followed by a yearly fee of $10,000 (via Mickey visit). It's worth noting that these fees do not include the price of food or drinks, and supposedly there's a waiting list for prospective members that can be years long.
The history of Disneyland's Club 33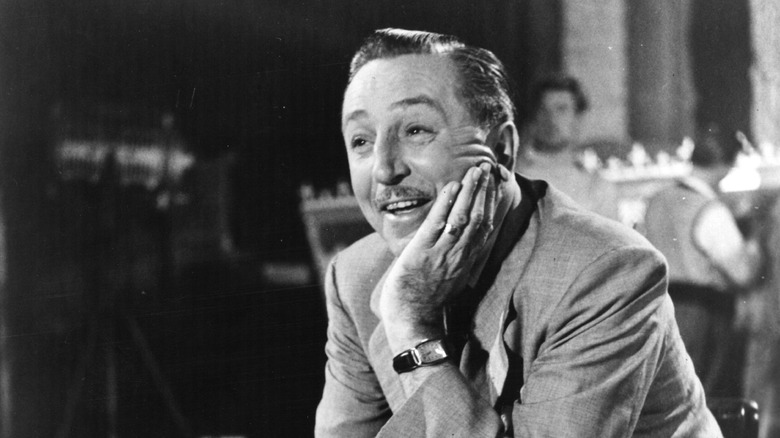 Hulton Archive/Getty Images
According to D23, Club 33 opened in 1967, but the idea for it came several years earlier when Walt Disney was attending the 1964 New York World's Fair. Disney had been asked to create several pavilions for sponsors at the World's Fair.
Disney realized that it would be a good idea to add something similar at Disneyland to entertain corporate sponsors, visiting dignitaries, and celebrities, and decided that it would go in the New Orleans Square area of the park. He then got set designer Emile Kuri — who is best known for working on films like "Mary Poppins" and "20,000 Leagues Under the Sea" — to design the restaurant. Sadly, Disney would never get to see the finished club, as it opened six months after he died.
As for the name of the club itself, there are a number of urban legends pertaining to where it came from. They range from "33" resembling "mm" — Mickey Mouse's initials — when turned on its side to there being 33 original Disneyland investors (via Mickey Visit). However, according to D23, the name simply comes from the club's address within the park: 33 Royal Street. Some have also tied the idea of naming the club after its address to the fact that California law requires establishments seeking liquor licenses to have a physical address (via Disney Dose).