Anne Frank Cold Case Investigation Reveals New Betrayal Suspect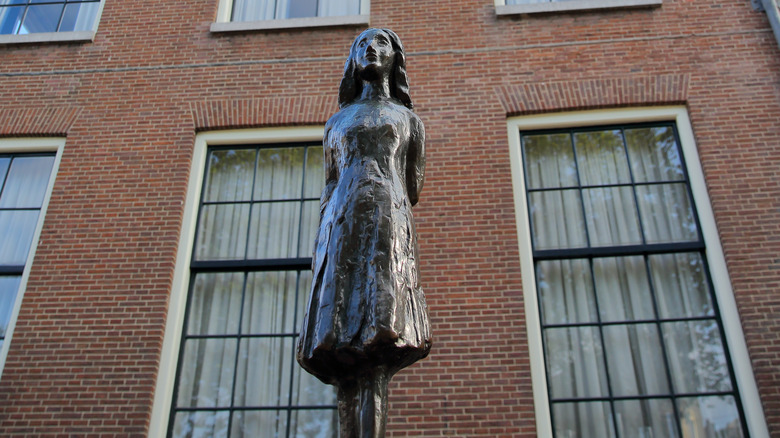 Christophe Cappelli/Shutterstock
"The Diary of a Young Girl," better known as "The Diary of Anne Frank," records the European-Jewish experience of one young woman during World War II in gripping detail. According to Britannica, Anne Frank was only 13 when she began her diary and just 15 when Nazi forces in occupied Holland discovered where the family had been hiding from them. In 1944, the "secret annex" in which her family stayed safe was raided by the Gestapo. The location was exposed by an unknown Dutch collaborator but research now suggests that source may have been discovered. This development shines a new light on one of World War II's most enduring cold cases, though some experts stress these claims are inconclusive.
After the Frank family was discovered hiding in a secret area of a house that could only be reached by a staircase concealed behind a bookcase, Anne, her parents, and her sister were sent to Auschwitz, per the New York Post. Anne Frank and her sister, Margot, would later die at the Bergen-Belsen concentration camp. Otto Frank, their father, would be the only member of the family to survive. If he was aware of who betrayed him, he never spoke publicly about it. According to a recent discovery, though, the answer to that question may have finally been revealed. 
The person in question was also Jewish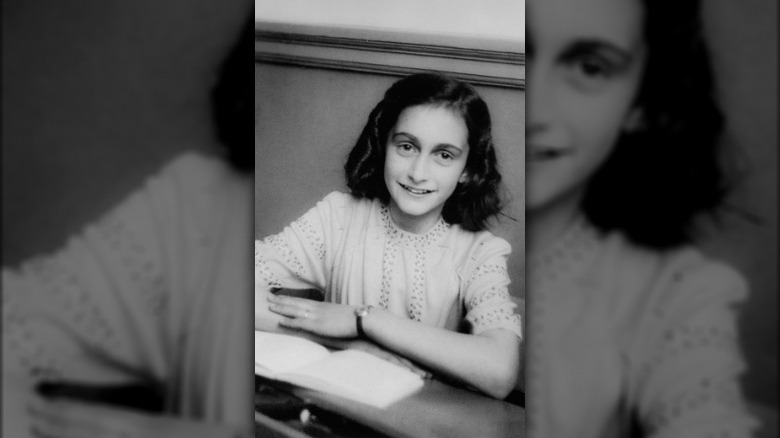 Wiki Commons
Using modern technology to sift through an immense amount of both contemporary documentation and other evidence from when Anne Frank was in hiding, a team of researchers recently uncovered new information about what may have tipped the Nazis off to the annex, per the BBC.
During their research, the team discovered an anonymous note in the documents of a previous investigator. The note had purportedly been sent to Otto Frank and, in it, the source claimed to reveal who may have informed Nazi forces of the Frank family hideout. According to CNN, the person in question likely had access to information about where Jewish families were hiding at the time. After a process of elimination, the contemporary research team hypothesized that the person who may have been responsible for betraying the Frank family was Arnold van den Bergh, a prominent figure in Amsterdam's Jewish community and member Amsterdam's wartime Jewish Council. In his position with the Council, researchers reasoned, van den Bergh likely would have had access to a list of where local Jews were hiding. 
Van den Bergh may have been motivated to turn this information over to the Nazis in an effort to spare his own family from the death camps, per CNN. Otto Frank likely knew who turned his family in, but never spoke of it. The research leading to this revelation has been applauded by experts, but some say more work needs to be done to know for sure.