The Real Reason Tears For Fears Didn't Play Live Aid In 1985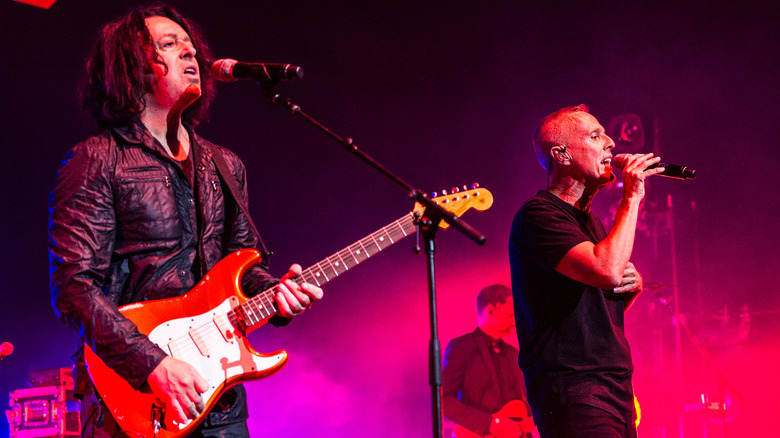 Brian Rasic/Getty Images
According to Totally 80s, the English rock group Tears for Fears were among the biggest bands on the planet in 1985, with their most well-known album, "Songs from the Big Chair," spending a month at the top of the Billboard charts. Also that year, musician and activist Bob Geldof organized Live Aid, gathering the music industry's most popular talent at a benefit concert for famine-stricken Ethiopia, via the Playing for Change website.
One might naturally expect that musicians as popular as Tear for Fears would be a part of a concert like that, and they were scheduled to perform, only to back out at the very last minute. On the morning of Live Aid, in fact, everything was ready, even T-shirts listing Tears for Fears among the bands scheduled to play. The only thing missing? The band. A recent interview with Tears for Fears band members Roland Orzabal and Curt Smith offers further insight into why the band chose to skip this legendary benefit concert.
They were exhausted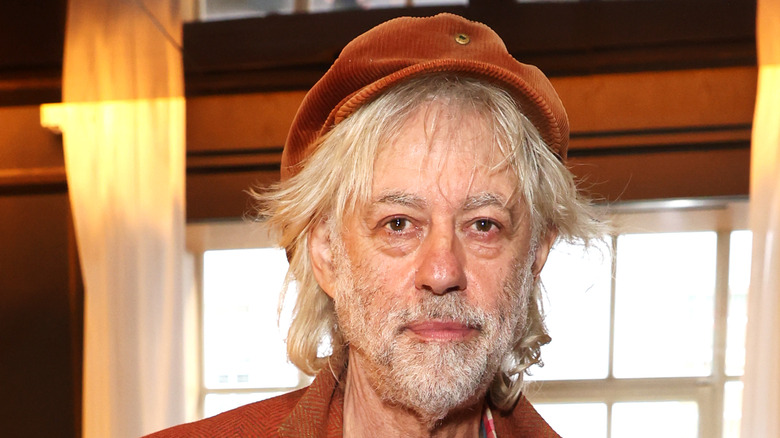 David M. Benett/Getty Images
As is often the case with a band as successful as Tears for Fears were in 1985, the musicians in the group had toured for almost an entire year straight supporting "Songs from the Big Chair," and the Live Aid concert was scheduled to occur on their only weekend off, as long-time bandmates Curt Smith and Roland Orzabal recently told NME. Remembering this time, Smith said, "we were exhausted," and to this day, he has no regrets about skipping the concert.
What bothered Orzabal and Smith most about the Live Aid situation, though, is that Geldof (pictured above) announced they were performing without even asking them. At this point, things are patched up between Geldof and the band, as Smith explained to NME. "Initially, I was p***** off because Bob had announced we were doing it without even asking us, and it was smack in the middle of a year-long tour," he said. Ultimately, the band kissed and made up with Geldof, performing one of their most enduring hits later on at another Geldof benefit called "Sport Aid" in 1986. "Live Aid was bad timing for us," Smith said.