Inside Janet Jackson's Feud With Paris Jackson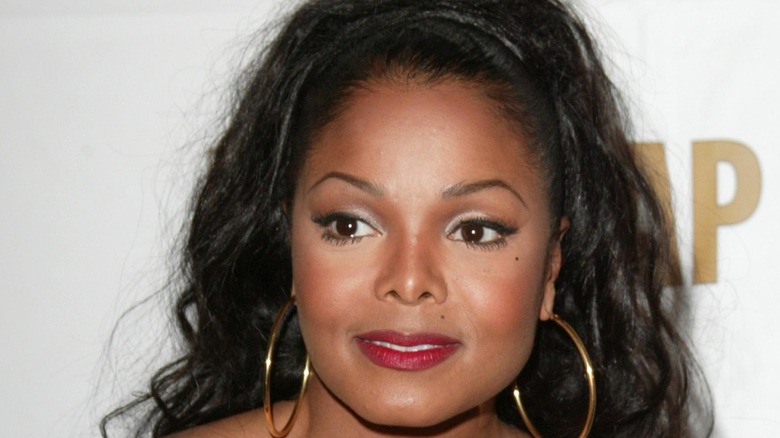 Everett Collection/Shutterstock
The Jackson family has been the subject of controversy and rumors for decades — something that neither limited itself to the musical family's arguably most famous member, Michael Jackson, nor ceased with his death. One inter-family feud that has lasted for over a decade has been between Michael Jackson's daughter, Paris, and his younger sister Janet. Despite their emotional presence on stage together during Michael's memorial, in the years immediately after, the aunt and niece had a substantial feud. This was largely rooted in the latter's belief that her elder relatives had kidnapped her grandmother, Katherine Jackson.
According to the South China Morning Post, Paris Jackson believed that the Jackson matriarch had been hidden away after an eight-day absence without any sign of where she was. Katherine was fine, but felt obligated to make a press statement to debunk the claims of kidnapping and ill-health, doing so alongside some of her children (via ABC). Soon after, in the driveway of Katherine Jackson's Calabasas residence, Paris and her brother reportedly confronted their relatives directly as Janet pushed away at the former's phone (via CNN).
Paris and Janet's relationship may become more amicable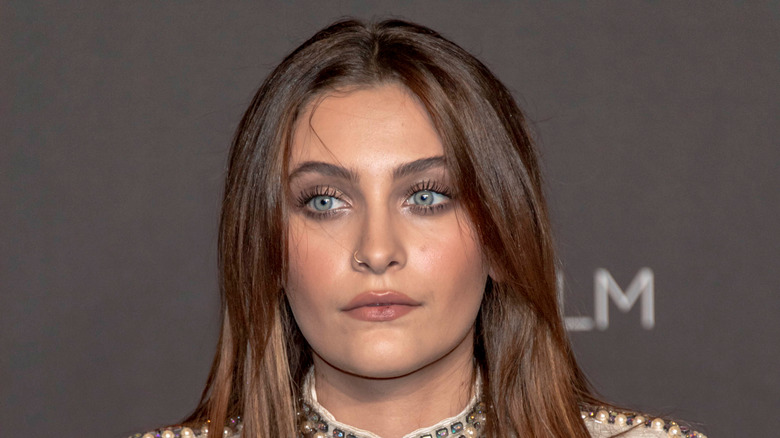 Eugene Powers/Shutterstock
Neither reportedly discussed it much afterward, especially as a third party in the family, Trent Jackson, was later accused by Katherine as the one responsible for keeping her isolated from the rest of the family (via AP). Nevertheless, bitterness between Janet and Paris seemingly persisted after the altercation, and months later, Paris even allegedly stated she would boycott Janet's wedding (via Bossip). This seems to have been the end of the bulk of it, though. In 2019, Paris stated she and her aunt hadn't fought in six years (via Suggest). While a response to alleged bickering over Joe Jackson's funeral arrangements, this was likely also in reference to the previous year. 
In 2018, outlets reported that she had snubbed her aunt's Billboard Icon Award. Paris, however, acknowledged the win on Instagram and pushed back against outside judgment on what she felt was purely a family matter (via Hollywood). There are apparently still signs of discontent, as Janet does not follow her niece on Instagram, while Paris follows her. However, in January 2022, there was a relatively substantial public move toward detente when Paris stated that she "wasn't opposed" to working with her aunt on future music projects (via NME). While not exactly a conventional reconciliation, for them, this is a substantial improvement.