The Real Reason Snoop Dogg Stopped Rapping About Death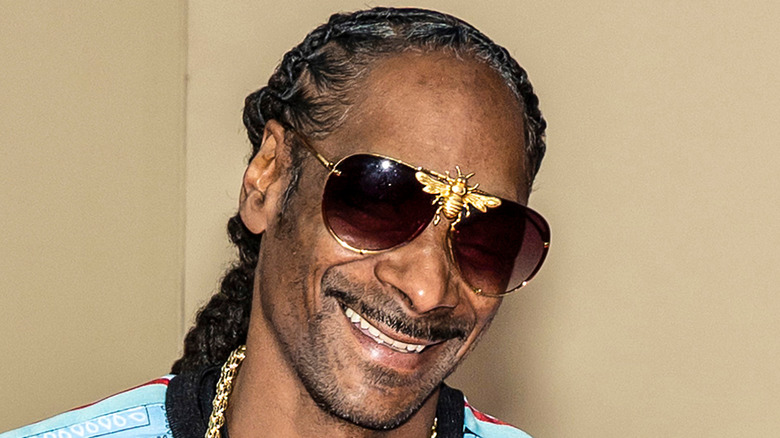 Ovidiu Hrubaru/Shutterstock
When gangsta rap became popular in the late 1980s and early 1990s, it was characterized by raw accounts of what life was like on American inner-city streets at the time, with blunt depictions of drug use and even sometimes murder, according to Britannica. One superstar of the genre was Cordozar Calvin Broadus, Jr, better known as Snoop Doggy Dog (also via Britannica). Snoop Dogg himself had run-ins with the law as a young man, and had in and out of prison throughout his life, all serving to legitimize his gansta rap credibility among fans and rappers alike.
In 1993, though, Snoop Dogg's personal experience became too much, and as a result, he removed all lyrical references to death and murder from his new music. It took some time for Snoop Dogg's hardcore fans to adjust to this new perspective. At that point, Snoop Dogg was so committed to cleaning up his lyrical content, and to stop glamorizing death and murder (via Revolt) he was willing to lose a part of his audience. Still popular roughly three decades later, the decision clearly paid off for the musician, as revealed in a 2021 Instagram Live interview, according to Revolt.
He beat a murder rap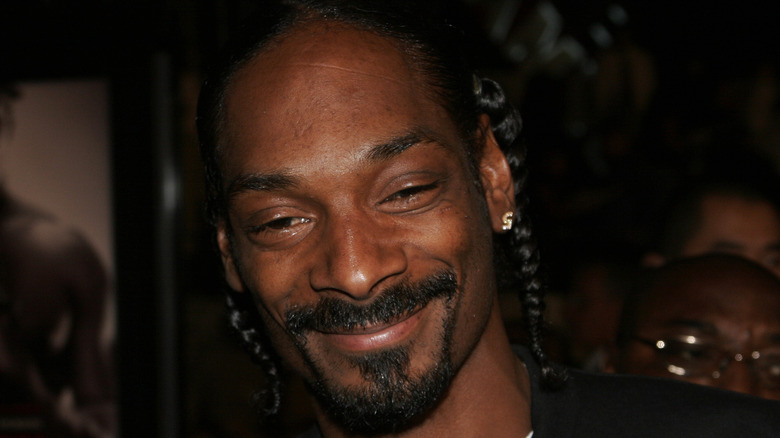 Tinseltown/Shutterstock
While recording one of Snoop Dogg's most successful albums, "Doggystyle," the musician was implicated in a drive-by shooting, according to Britannica. In the case, Snoop Dogg's own bodyguard was accused of allegedly shooting a rival gang member, per Revolt. Snoop and his bodyguard were later acquitted, but only after a lengthy court process. In the aftermath of this experience, Snoop Dogg began to rethink the content of his music. "I redirected my pen to write life because I felt like I had wrote death all up until that point," Snoop Dogg said, via Revolt.
That shift in Snoop Dogg's lyrical perspective is most clearly reflected in his 1996 album, "Tha Doggfather," according to UPROXX. "When I started writing 'Tha Doggfather,' I lost a lot of fans, I lost a lot of homies," Snoop Dogg said, "because they wanted me to keep it gangsta after beating the murder case. They wanted me to glamorize and glorify, but I was like, somebody's life was lost. My life was changed. This is a real situation," he continued (via UPROXX). Since then, Snoop Dogg has taken many additional steps to rehabilitate his image and become a role model, leaving his gangsta rap image in the rearview mirror for good.