The Surprising Pet That Helped Kenny Rogers Stay Calm While On Tour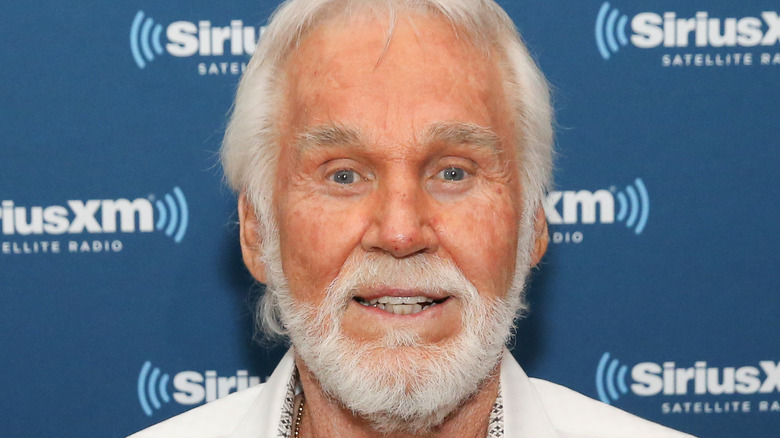 Terry Wyatt/Getty Images
Kenny Rogers is famous for making country songs that still play on the radio today and performed in front of live audiences for seven decades. But even longtime fans of Rogers might not know that he was an animal lover. Taste of Country reports Rogers had a pet goat named Smitty. Rogers got the goat in 2008 from a friend and wrote in his memoir that Smitty was a calming presence and important to keeping him centered after touring. Those close with Rogers described Smitty as his best friend.
Instead of having a dog or a cat, Rogers kept Smitty in his home in Georgia. Smitty was Rogers' close companion. Rogers also owned three alpacas and a llama, and he built them a shed on his Georgia farm (via Southern Living). The shed was outfitted with air conditioning and water to keep them comfortable, and Rogers said he moved them there after one of the alpacas spit on him.
Why did Rogers need Smitty around?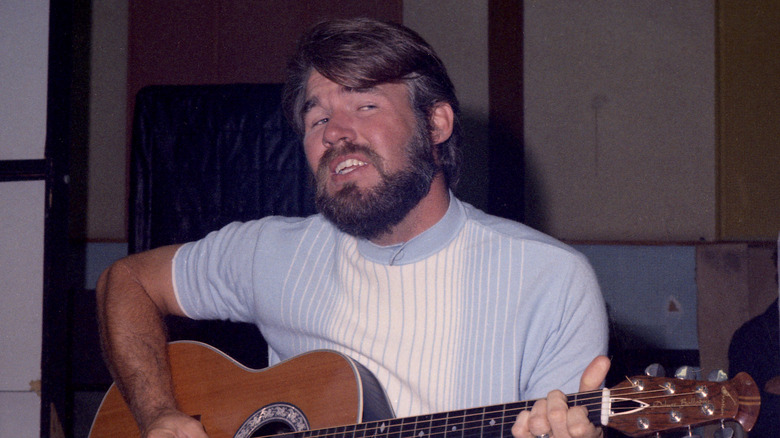 Michael Ochs Archives/Getty Images
Kenny Rogers toured for nearly seven decades. During that time, he was also producing albums, collaborating with other artists, and working on projects like photography and acting, according to Britannica. He described touring as hard work and said he would stop when he couldn't keep up with the stressful demands of the job. "Every day is not a holiday. You get out there [and] it's hard, hard work. I can't do it like I used to do it," he told Page Six. "And I swore that I'd do this until I started embarrassing myself." The animals he kept on his farm helped to manage that stress.
As Rogers got older, health issues made it difficult to keep performing. He announced his retirement when he felt he couldn't put on successful shows, and he eventually canceled his farewell tour due to health concerns (via Rolling Stone).