How John Mellencamp's Ex Made His Life On The Road Family Inclusive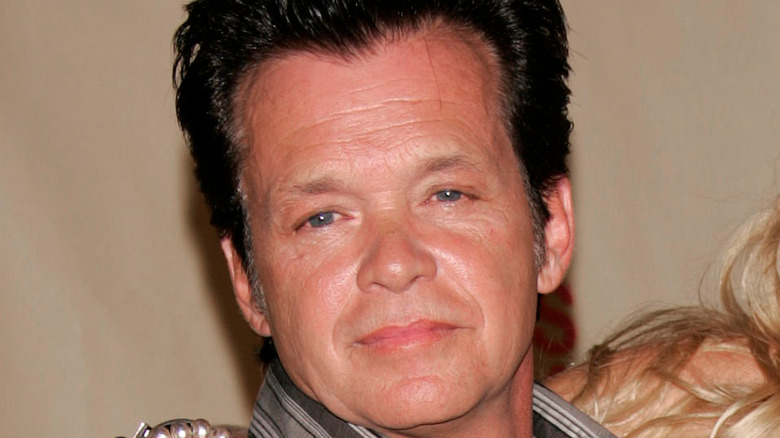 DFree/Shutterstock
For a professional musician as successful as John Mellencamp in the '80s and '90s, life on the road can sometimes be tough for children. As the singer-songwriter known for hits like "Jack & Diane" and "Hurts So Good" recently told People Magazine, his most recent wife, Elaine Irwin, took significant steps to keep backstage at a Mellencamp show a family affair. She was determined to create a family-friendly environment for herself, her husband, and their two sons, who are both now in their 20s, according to People.
Over the years, the rock star has been married three times, including to Irwin, whom he divorced in 2011. He's also been romantically linked to several well-known women, including actress Meg Ryan, as Closer Weekly reports. According to Biography, John Mellencamp was born in 1951, and he began playing music when he was barely a teenager. After marrying his third wife, Irwin, in 1992, she began accompanying the musician on tour, which opened her eyes to what backstage life at a rock 'n' roll concert could really be like.
No visitors allowed
Featureflash Photo Agency/Shutterstock
Throughout his career, John Mellencamp made an effort to keep his family close to him, including children from previous marriages, according to People Magazine. Mellencamp brought his kids along with him while touring whenever possible, and they were homeschooled on the road. As Mellencamp recalled, he'd ask his children, "What are you guys going to do today?" to which they'd respond, "'We're going to school,' and I'd go, 'No. You did that yesterday. Why are you going to school? What are you going to learn today that you don't already know?' I was teasing, of course."
As Mellencamp told People Magazine, though, his third wife Irwin took one look at what was going on behind the scenes at a John Mellencamp concert and said, "'This is not going to go on anymore. No more (random) people backstage.' I said to her, 'Why? I thought we were having fun.'" To which Irwin replied, "If you're 15. But you're not 15 anymore. You're married to me, so there's nobody backstage." After informing the band about the new backstage protocols, there have not been any people not directly related to the band backstage at any John Mellencamp concert ever since. "Her advice was good," Mellencamp said.