Princess Diana's Famous Taj Mahal Photo Almost Didn't Happen. Here's Why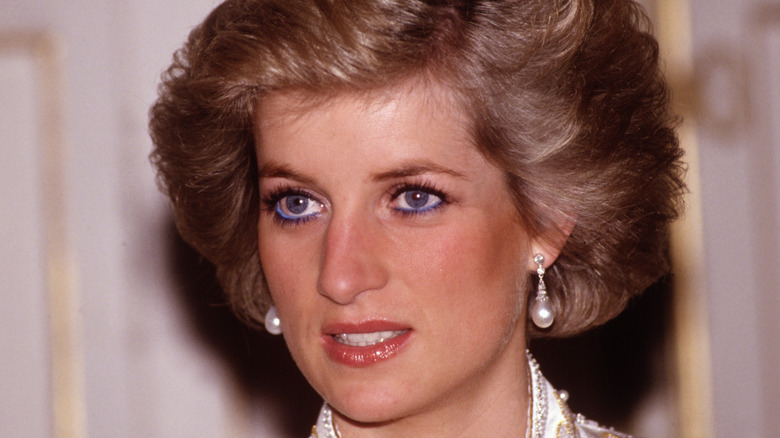 David Levenson/Getty Images
Princess Diana was beloved for her gentle spirit and her empathy. As then-Prime Minister Tony Blair stated at her funeral, following her tragic death in August 1997, "she was the 'People's Princess.' And that's how she will stay, how she will remain, in our hearts and in our memories, forever" (per Heart).
As Biography reports, Diana married Charles, Prince of Wales in July 1981. They had met in November 1977, when Prince Charles visited Diana's sister Lady Sarah Spencer, and Diana experienced a taste of media frenzy. Their marriage and subsequent divorce (which followed in July 1996), however, dialed this attention up to incredible levels, and Diana was always beset by photographers. Her troubles with paparazzi are well documented, but royal photographers such as Anwar Hussein captured some of the most poignant reminders of this remarkable woman and her troubled life. The image of Diana on a bench before the Taj Mahal is one of the most notable examples, and according to Hussein, it was very close to not being taken at all.
As People reports, the exhibition "Princess Diana: Accredited Access" opened in January 2022, with an itinerary taking in cities such as Chicago and New York. Approximately 140 images of Diana feature at the show, and Hussein has shared their stories. The shot at the Taj Mahal was one Hussein waited a long time to take.
Princess Diana kept photographer Anwar Hussein waiting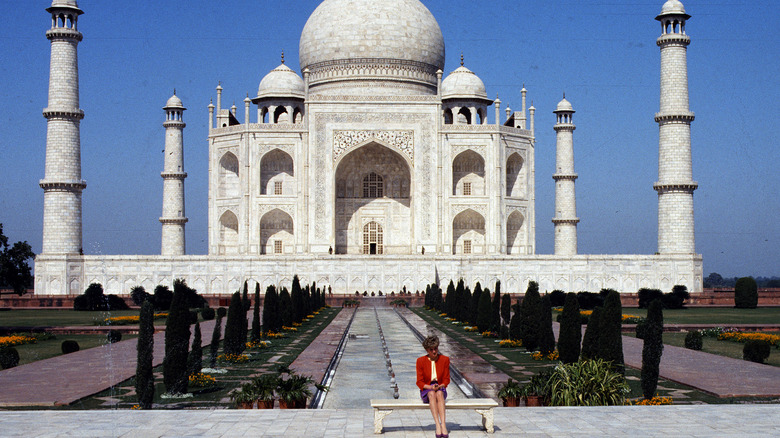 Anwar Hussein/Getty Images
Per People, Hussein had photographed Prince Charles in front of the Taj Mahal before, and that Charles had expressed a wish at the time to "bring [his] girlfriend or future wife here one day." The royal couple did indeed visit in 1992, but Hussein's famous photograph features Princess Diana alone, appearing reflective and serene.
According to the photographer, "We didn't know if she would come. She kept us waiting for a long time." Eventually she did, and he was able to capture her in a contemplative moment. Hussein, who had privileged access to the couple, seemed to know exactly what she was thinking and feeling as she posed on the bench, an icon before an iconic monument. The princess looked very thoughtful in other shots taken in the area, but in this one, he said, "she looked sad, and she knew which way the story would go."
As Elle reports, Hussein has been a photographer for the British royal family for 50 years. With everything that came before and after the taking of this shot in mind, it remains among the most touching and tragic of them all.