The Story About One Of Loretta Lynn's Banned Songs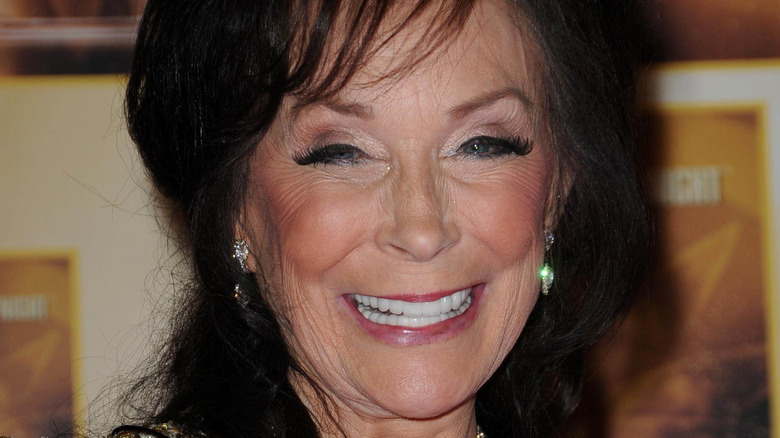 s_bukley/Shutterstock
Loretta Lynn is an undisputed icon in the world of country music. Known for writing songs that are often autobiographical, she wrote the song "Coal Miner's Daughter" which became a massive hit, and in turn, became the name of a Lynn-penned book, which then became an Oscar-nominated film (via Biography).
"I just write what I feel, what is going on with me and my life," Lynn said in a 2021 interview with Parade. Her boldness and authenticity are some of the qualities that have made her such a popular artist for decades, but it's those same qualities that have drawn the ire of critics.
Musician Jack White talked about Lynn's impact and the controversy surrounding some of her songs in an interview with PRI's Studio 360 (via Loretta Lynn). "She told me 14 of her songs had been banned by country radio over the years," he said. "And you know if you have your music banned, it's probably got some deeper cultural meaning."
It's for this reason that in the same interview, White described Lynn as the "ultimate feminist songwriter."
The Pill gets banned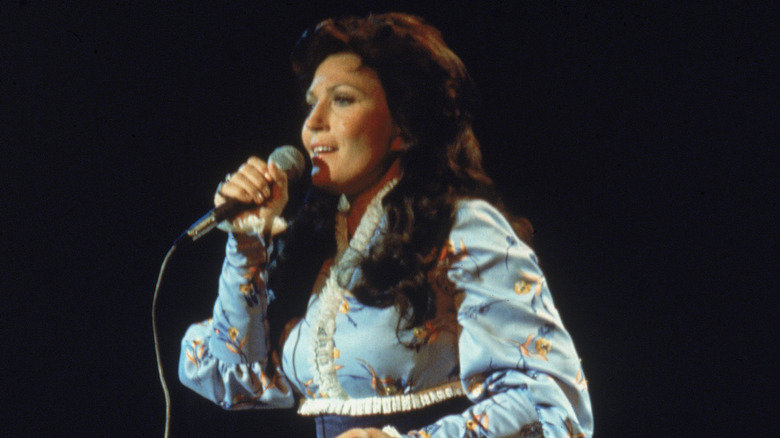 Hulton Archive/Getty Images
In 1975, Loretta Lynn released a song that celebrated birth control and the freedom of choice for women who don't want or cannot afford children (via The Boot). Nowadays, most would probably agree there's nothing particularly scandalous about that, but in the mid-1970s the song found itself at the center of widespread controversy.
Across the United States, 60 radio stations opted not to play the song, An article that appeared in People around the time the song was released even details a preacher in West Liberty, Kentucky who denounced Lynn's song and its lyrics from the pulpit.
Lynn was a frequent performer at the famed Grand Ole Opry, and in an interview discussed the backlash she received from the country music institution. "You know I sung it three times at the Grand Ole Opry one night, and I found out a week later that the Grand Ole Opry had a three-hour meeting, and they weren't going to let me. If they hadn't let me sing the song, I'd have told them to shove the Grand Ole Opry!" (via Wide Open Country).
However, as is often the case, the controversy didn't suppress Lynn's music its powerful feminist message; it amplified it. The same People article from 1975, reported that the song was selling at a clip of 15,000 copies per week. It would also go on to become one of Lynn's most famous and beloved songs.