What Meat Loaf's I'd Do Anything For Love Really Means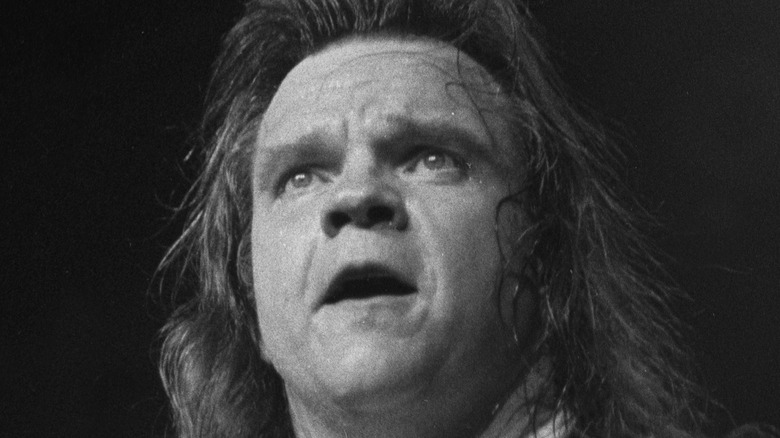 John Atashian/Getty Images
Meat Loaf was one of rock 'n' roll's biggest names. During his life, he released some of the most well-known and best-selling songs ever. His many hits include "Bat Out of Hell" and "Paradise by the Dashboard Light," but it's the song "I'd Do Anything For Love (But I Won't Do That)" that garnered the most questions over the course of his career.
The song was released in 1993 and is often regarded as Meat Loaf's comeback hit following a period of declining success and financial woes. According to Ultimate Classic Rock, it was written by Meat Loaf's long-time collaborator Jim Steinman. "I'd Do Anything For Love (But I Won't Do That)" was the lead single from the album "Bat Out of Hell II."
It would reach No. 1 on the charts and would go on to be featured in countless television shows, movies, and commercials over the years, but nonetheless, it left fans asking one question: What is that?
Meat Loaf answers the big question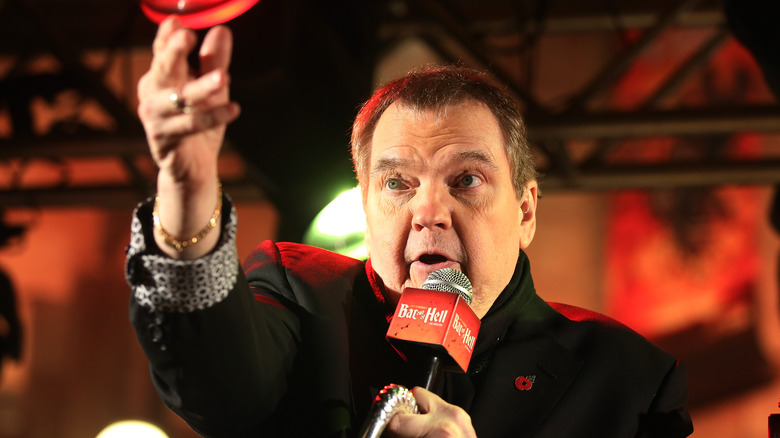 Dave J Hogan/Getty Images
Per Ultimate Classic Rock, Meat Loaf explained in an interview with actress and comedian Ali Wentworth that the question was front of mind for both him and songwriter Jim Steinman even in the recording studio. "Jim Steinman, who I worked with and had great success with, wrote the song," the singer said. "When we were recording it, Jim brings up the thing — he says, 'People aren't gonna know what that is.' I said, 'Of course they are. How can they not know?' He goes, 'They're not gonna.'"
Meat Loaf went on to give the answer fans were always looking for, "It's the line before every chorus," he said. "There's nine of them, I think. The problem lies because Jimmy likes to write, so you forget what the line was before you get to 'I won't do that.'"
This wasn't the first time Meat Loaf explained this bit of trivia about one of his biggest hits. He also explained the meaning during the taping of his episode of "VH1 Storytellers." This time, he used a blackboard and pointer, which means that even Meat Loaf fans who would consider themselves to be visual learners have a succinct answer to the biggest question surrounding "I'd Do Anything For Love (But I Won't Do That)."