This Spot In Antarctica Is One Of The Most Dangerous Places On Earth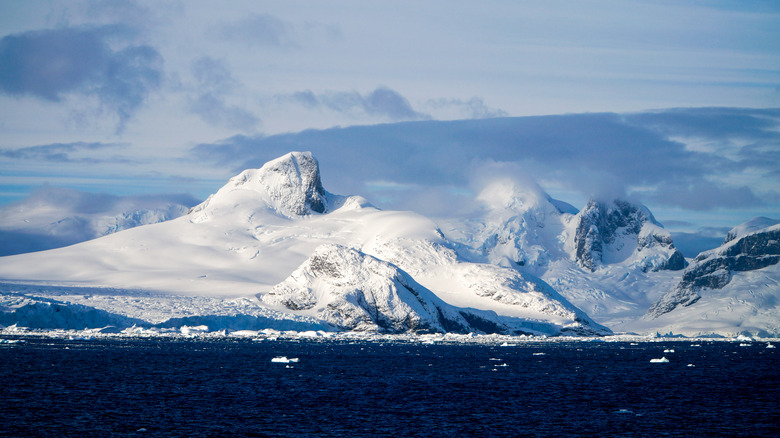 chrisontour84/Shutterstock
In case you were wondering, Antarctica is totally a place you would die. Much faster than lounging on a beach in Cancun, for instance. But taking into account how dirty lots of beaches are, saturated with bacterial bodies, seaweed, plastic debris, and shattered glass, maybe Antarctica is looking like a pretty solid vacation destination.
One place you might want to avoid, though? Cape Denison in Antarctica, on a tiny, northern peninsula south of Australia. Its original historical huts were occupied from 1911 to 1914 by geologist and explorer Douglas Mawson during his Australasian Antarctic Expedition (AAE), per the Australian Antarctic Program. Nowadays, you can jump on sites like Polar Tours and book a six-day, $13,000 cruise that we're guessing might pass the site's heap of battered wood. Totally worth it. Other sites like Chimu Adventures help support the Mawson's Huts Foundation, which seeks to "inspire current and future generations by conserving and communicating the legacy of Sir Douglas Mawson's expeditions, other Antarctic pioneers, and Australia's Antarctic heritage."
It's true that without such intrepid explorers, we wouldn't know anything about Earth's least hospitable continent. It's also true that the courage needed to trek into the unknown white wastelands of the South Pole must have been extraordinary. The Mawson huts at Cape Denison, built during the "Heroic Era" of Antarctic exploration, are one of only six such surviving locations. It's an impossibly brutal location of gales, ice, and the erosion of time.
The shriek of blizzards and dearth of sun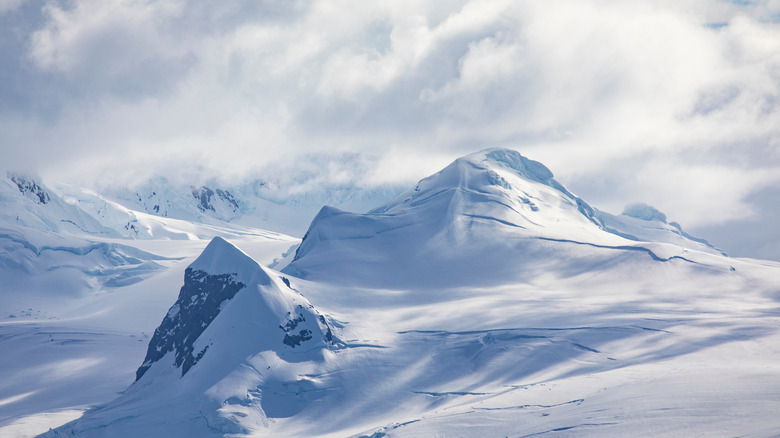 StefanRenner/Shutterstock
"Outside the hut there is the unending shriek of the blizzard, and inside the air pulsates as the rook bends inwards beneath the pressure of the fiercest gusts," wrote Charles Francis Laseron, whaler and taxidermist who resided at Cape Denison in 1912. As Mawson's Huts continues, Laseron described 18 men barricaded indoors at their expedition's launching point, Cape Denison, for months on end. Daylight sometimes lasted only a few hours, and while many went out to explore "ice caves," others cooked, cleaned, and even acted as barbers. They jumped on any opportunity for the "uproarious delight" of their tiny community, such as birthday parties, drinking, music, dancing, you name it. 
In the end, explorer Frank Bickerton wrote, "It is a queer mixture of 'every man to himself' and 'share and share alike' here," where "each man must keep himself to himself, but anyone who does not realize his duty to others is an impediment, a curse, and might easily become a danger." Folks envisioning John Carpenter's frosty horror masterpiece "The Thing" (1982), you're not alone. Thankfully, Cape Denison contains far less tentacle dogs.
Mawson, the expedition's leader, was dubbed "dux ipse" in Latin (the leader himself) by the men for his "natural reserve." But what else would such a responsibility engender? No protection except wooden planks built like a box against the elements, the jackets strapped around the men inside, and no multi-thousand-dollar, luxury cruises for an easy escape.