What Happened To The Iconic Full House Home?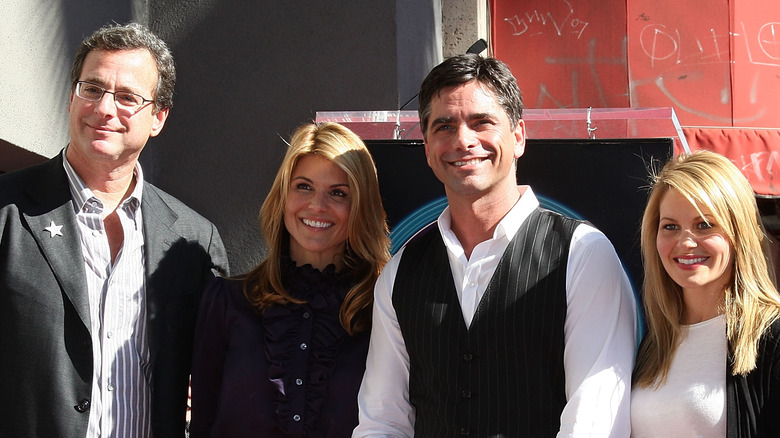 Frederick M. Brown/Getty Images
For those of us who grew up in the '90s, an image of a family watching episodes of "Full House" curled up in front of a retro television set most likely brings up waves of nostalgia. The show about a single father bringing up his children with the help of his best friend and his wife's brother first aired in 1987 and lasted 8 seasons (via IMDb).                                                                                                                                 
The show is still so popular that the entire series is available on streaming platforms for those susceptible to nostalgia-induced re-watching, and a reboot, "Fuller House," premiered in 2016 and ran for 5 seasons (via IMDb). 
For fans of the show, the house that appears in the credit sequence (this was an age where we couldn't just "skip intro" and jump straight into watching the show itself) is iconic in its own right. The house itself has seen its share of drama — but would we expect anything less out of an iconic sitcom symbol? 
What makes the "Full House home" special?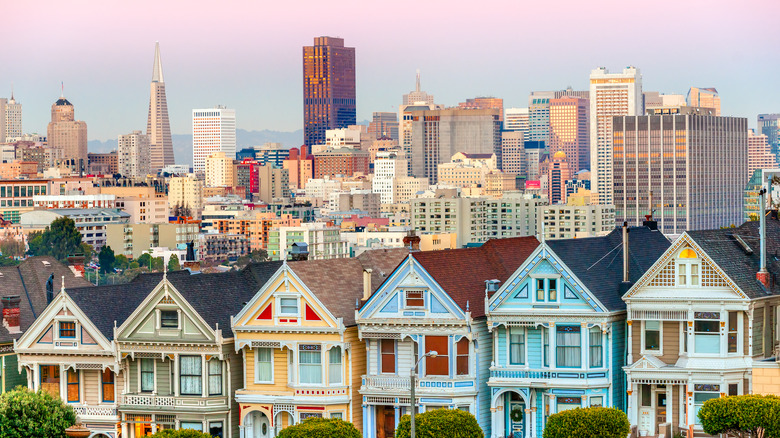 Luciano Mortula - LGM/Shutterstock
Interestingly, the home that has become popular as "the Full House home" didn't see even a day's worth of sitcom shooting inside it. The exterior of the home, which is located at 1709 Broderick Street in San Francisco, simply got a few seconds' worth of footage in the opening credits of both the original show, as well as the reboot, "Fuller House". The home became famous for its red door, which has since been painted black, according to Business Insider. 
When the creator of the show, Jeff Franklin, bought the house in 2016 for $4 million, he had big dreams for it (via SFGate). He intended to make it a tourist attraction for fans of "Full House", and renovating it to look exactly like the set in which the sitcom was shot. But fate (and some pretty concerned neighbors) had other plans.
What happened to the Full House home?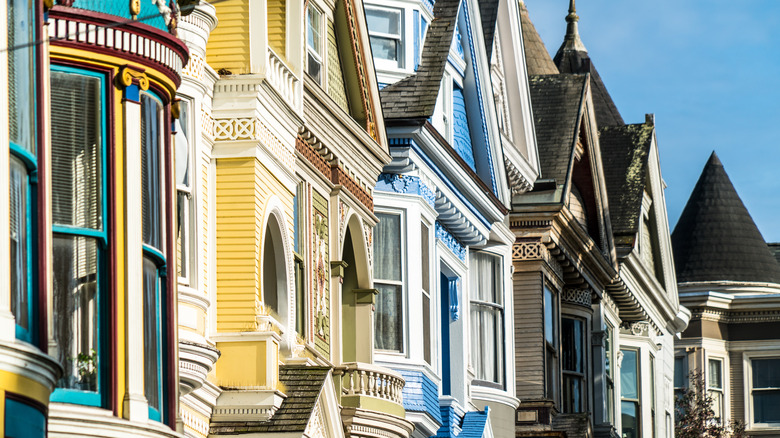 Roschetzky Photography/Shutterstock
For residents of Broderick Street, "Full House tourism" is likely a touchy topic. Throngs of fans snapping pictures of the "Full House" home had become so commonplace in the neighborhood that tourist vehicles were banned from using Broderick Street in 2018, according to Curbed San Francisco. 
So of course, Franklin's plans of converting 1709 Broderick Street into a full-fledged tourist hangout did not go down well with the neighbors. According to the San Francisco Chronicle, the house went back on the market in mid-2019, after neighbors crushed Franklin's plans by claiming that they had not been notified of them.
The home, which now boasts modern interiors and includes an English garden in the backyard (via Business Insider), recently sold for way under asking price. While the home was listed at $5.99 million in May 2019, its asking price was cut to $5.5 million in February 2020, and it finally sold in November 2020 for $5.35 million (via SF Gate). 
The buyer of the house does get small touches of "Full House" nostalgia. According to the Business Insider, there are handprints of some of the cast members set in stone at the back of the house. 
For a home that had only a few seconds of footage in the credits sequence of "Full House," 1709 Broderick Street has definitely seen more than its due share of drama. Perhaps the neighbors can finally heave a sigh of relief now that the home is sold.