The Magazine Hugh Hefner Worked For Before Playboy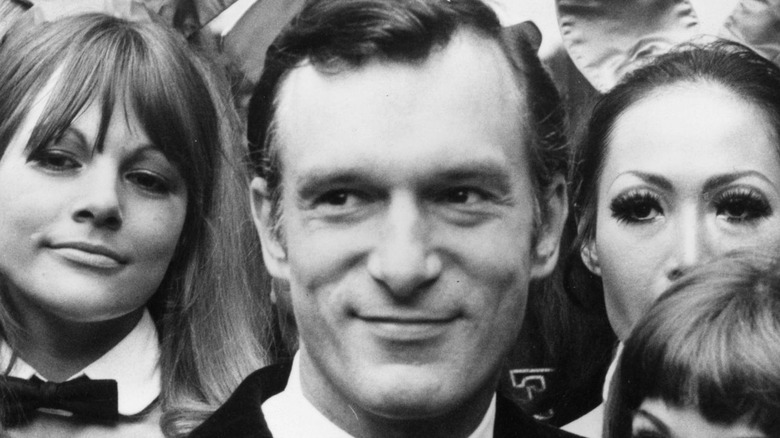 Central Press/Getty Images
As the famed founder of Playboy Magazine, Hugh Hefner became a notable figure in the rise of adult magazines and entertainment. But the publication was just one of many elements of what would become his global empire. At its peak, the company that he called Playboy Enterprises also included clubs that employed the iconic waitresses called Playboy bunnies; the Playboy Mansion, which was Hefner's famous home and the location of wild celebrity parties; a cable television network with various programming; and products that featured the licensed and iconic trademark bunny logo, says Reference for Business.
It all began in December 1953, when Hefner published the first issue of the magazine, featuring actress Marilyn Monroe on the cover. (Per Biography, she didn't actually pose for the magazine's interior nude shots; Hefner bought the photos from the pinup photographer Monroe had posed for four years earlier, before her film career took off.) Playboy would become one of the most popular adult magazines in the country.
Hefner was editor-in-chief and made the decisions that helped evolve Playboy into the premier adult entertainment magazine. It would later rival other well-known magazines that came after, like Penthouse and Hustler. Hefner was Playboy's famous editor up until his death in 2017, says The Washington Post. But Hefner brought actual publication experience to his magazine startup.
Hugh Hefner before Playboy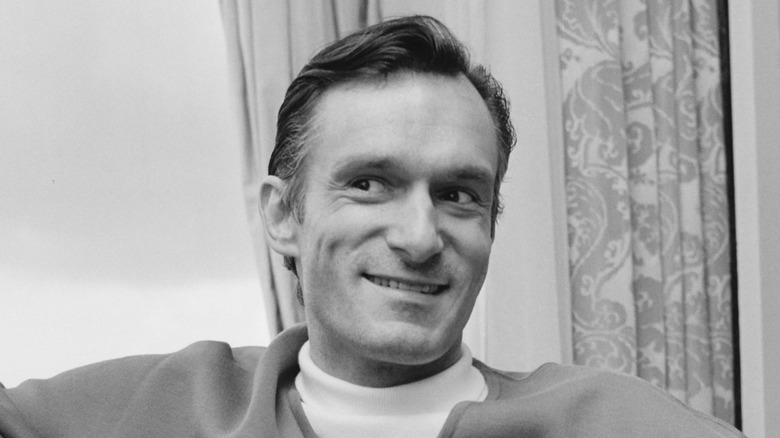 John Downing/Getty Images
Although he studied psychology in college, Hugh Hefner always had journalistic talents. He attended the University of Illinois, where he majored in the behavioral science field until he graduated in 1949, per his alma mater's newspaper. While there he wrote and drew cartoons for The Daily Illini. But his first taste of what would become Playboy was when he was briefly the managing editor of an independent college magazine called The Shaft. The primary audience of this publication were veterans, like Hefner, who were also in school under the G.I. Bill, per The News Gazette. The short-lived publication featured racy images and suggestive content.
After graduating, Hefner got married and returned to school, says Biography. He got a break when he was hired for a copywriting job at Esquire magazine — his first real job at a publication. However his time at the magazine had a nasty end when he was refused a $5 raise. Hefner quit after being denied the pay increase and set out to create his own, more trendy men's magazine. After securing $8,000 from investors (including his mother) and from selling some of his belongings, he set out to work on the very first issue of Playboy from his kitchen table, says the Chicago Tribune.
The five-part documentary series "Secrets of Playboy" begins streaming January 24 on A&E.