What Happened To Babe Ruth's Children?
Transcendental Graphics/Getty Images
Babe Ruth was a legendary baseball slugger who left several marks on the sport's record book. He retired as the all-time leader in career home runs with 714, per Baseball Reference. The home run record would go on to be surpassed by Hank Aaron and Barry Bonds (via Baseball Reference).
The man who many knew of as "The Bambino" became baseball's first true superstar. He was a power hitter in a sport that hadn't seen many home runs before. Fans came to games to see how far he could hit a ball. The slugger became an ambassador for the game, and he was met with adoration wherever he went.
Off the field, Ruth was married twice, and he wound up having two daughters, both of them adopted, per History. However, through the years, speculation has risen that one of the daughters was a child born to an alleged mistress, per The New York Times.
Julia Ruth Stevens saw the Babe as her dad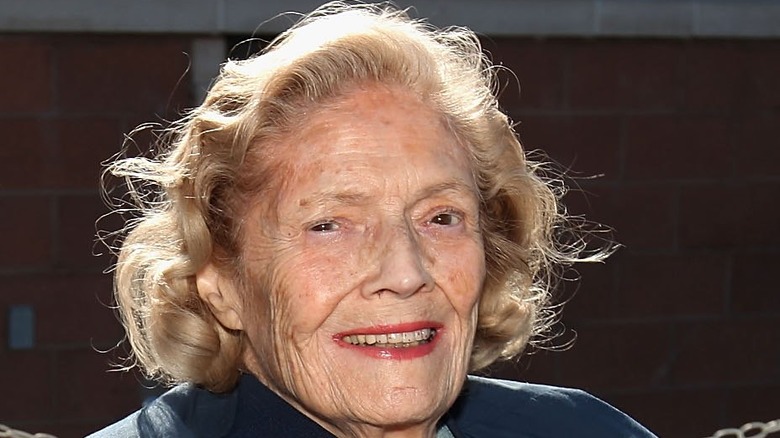 Christian Petersen/Getty Images
Babe Ruth adopted Julia Ruth Stevens, who was born in 1916, when he married her mother, Claire Hodgson, per The Washington Post. Although she was adopted by Ruth, Julia saw herself as his daughter, not his stepdaughter. One thing that helped cement that in her mind was that he gave her a blood transfusion once, since he was a match, per the Daily Republic. Having the blood of Babe Ruth would certainly forge a connection between them in her mind.
Long after Babe Ruth died, she loved to be connected to the same sport that her father had played, often throwing out the ceremonial first pitch. Julia also penned three books and made television and radio appearances. Fans loved her because she was a tangible connection to the man that many know of as the Sultan of Swat. 
Julia lived to be 102 before dying in 2019, per The New York Times. 
Dorothy Ruth claimed to be Ruth's biological child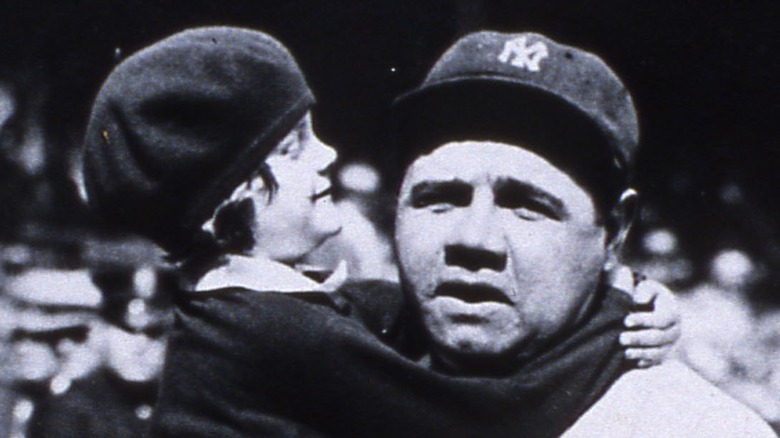 Transcendental Graphics/Getty Images
While her sister Julia Ruth Stevens relished the spotlight of being the daughter of one of the most legendary baseball players ever, Dorothy Ruth Pirone, preferred to be out of that glare. Yet, her story was an intriguing one, too. She was raised believing that Helen Woodford was her mother and that she was adopted by Babe Ruth when he married her mom. Helen died in a house fire when the young Dorothy was in boarding school, per RetroSimba. She learned many years later, at the age of 59, that her mother was really an alleged mistress of Ruth and that he was her father. She thought that the mistress was just a friend of the family.
Dorothy Ruth spent a good portion of her life in Connecticut, raising Arabian horses. She also wrote a book about her father called "My Dad, the Babe: Growing Up With an American Hero." It came out in 1988, and it put him in a shining light, even with the new information about him being her biological father. Dorothy Ruth died at the age of 68 in 1989, per The New York Times.