Why This Might Just Be Emmylou Harris' Best Song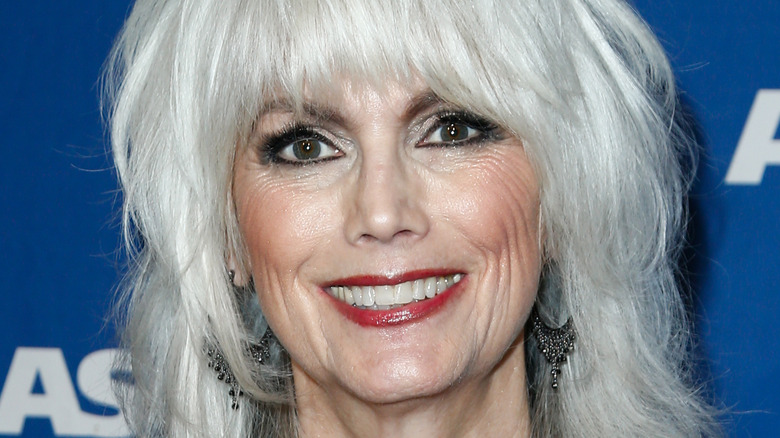 Debby Wong/Shutterstock
Beginning with her 1968 debut album "Gliding Bird," singer-songwriter Emmylou Harris wrote and performed both classic country and`60s-era country-influenced folk-rock similar to Gram Parsons or Bob Dylan, according to Biography. Further evidence of Harris' genre-agnostic tendencies can be found in her third studio album, "Elite Hotel," from 1975, which features eclectic covers like The Beatles' "Here, There and Everywhere" and a song from the Flying Burrito Brothers, but also traditional country music like the Hank Williams' song "Jambalaya," via All Music.
The formula paid off for Harris. "Elite Hotel" earned the singer her first No. 1 album on the Billboard Charts (her first album to do so), as well as her first Grammy Award, as Country Thang Daily reports. In total, the record produced three top-5 singles, and her cover of the Buck Owens song "Together Again," and Patsy Cline's "Sweet Dreams" landed at the top of the charts. Interestingly, what's widely considered Emmylou Harris' best song, and certainly among her most successful singles, is also a cover, and it's off that same album.
Don Gibson wrote it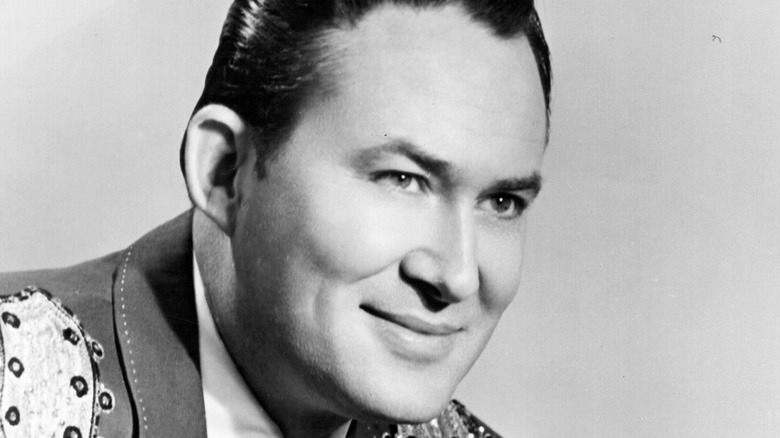 Michael Ochs Archives/Getty Images
Emmylou Harris was certainly not the first artist to record a rendition of Don Gibson's classic country song "Sweet Dreams," written in 1955, as Wide Open Country reports. Other artists with popular versions of the tune include Patsy Cline and Faron Young. Via Country Thang Daily, Gibson's version did climb to No. 9 on the Billboard Country charts, but Faron Young's rendition eclipsed that mark at the No. 2 position in 1956. This would remain the best chart position for "Sweet Dreams" until Harris released her version in 1975.
Beyond Harris' inimitable sound no matter what song she's performing, one reason why some experts put Emmylou Harris' take on the Don Gibson (pictured above) classic "Sweet Dreams" among her very best songs — and maybe her best ever — is the fact her rendition is the only one to ever top the country charts. Although proven successful, Harris was uncertain about her decision to mix 'n' match country with pop and rock on "Elite Hotel," according to Rhino. "I was a child of my generation who'd discovered country," she said, "which became the Big Bang for me, but all these other elements were still swirling around in there. So the eclecticism of those early records was very real for me as I was finding my voice. I needed to do that to get to the point where I could narrow my parameters"(via Rhino).