Whatever Happened To Ben Folds?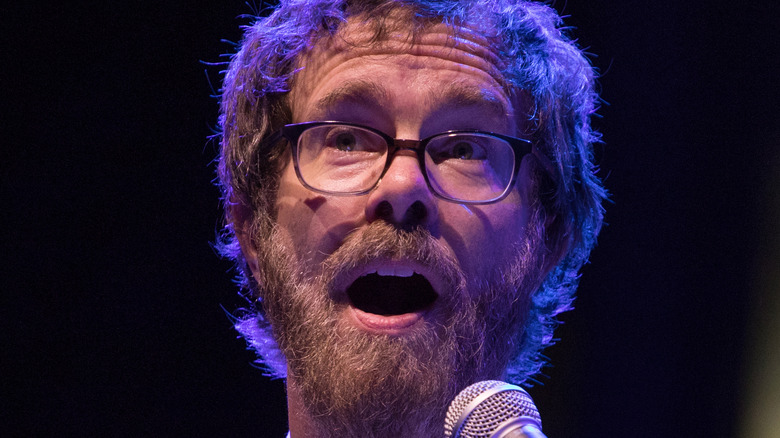 Rick Kern/Getty Images
Ben Folds is a singer-songwriter known for dreaming up classical piano compositions set under tenderhearted lyrics that have a sneaky habit of slicing through souls. Ailing from Chapel Hill, North Carolina, Folds first hit the underground rock scene in the early '90s, with his deceptively named band, Ben Folds Five.
Ben Folds Five, which is a trio including Folds, drummer Darren Jessee, and bassist Robert Sledge, first found commercial success with their 1997 album "Whatever and Ever Amen." Their breakout hit single "Brick," written by Jessee and Folds, features the unforgettably haunting chorus, "She's a brick, and I'm drownin' slowly/Off the coast, and I'm headed nowhere/She's a brick, and I'm drownin' slowly," allegedly alluding to a girlfriend's abortion (via Genius). 
According to NPR, the universal acclaim of "Whatever and Ever Amen" put a lot of pressure on Ben Folds Five to deliver musical gold with their follow-up album, "The Unauthorized Biography of Reinhold Messner." Unfortunately, this album didn't strike the same emotional chord as the previous one. This failure, combined with a demanding tour schedule, eventually led to the band's "amicable" breakup. "If we weren't enjoying it, I don't really know how we expected to make great music," as Folds put it. "And if it doesn't seem inspired for any reason, it's time to move on. There was no real discussion."
Even though Ben Folds Five disbanded in 2000, Ben Folds himself continued to push the boundaries of personal creativity.
Ben Folds Five briefly reunite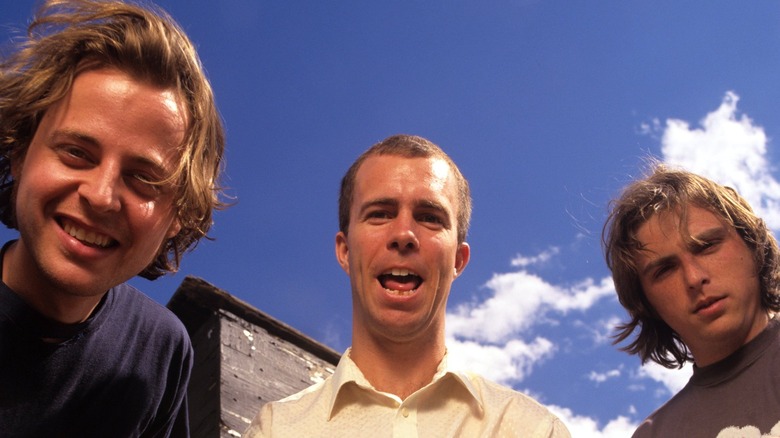 Bob Berg/Getty Images
Eight years after the band broke up to focus on solo projects, or as the acerbic Ben Folds told the New York Post, because "Darren [Jessee] made a pass at my mom [and] that just wasn't acceptable," the trio reunited to play a live-streamed concert for MySpace. This performance reawakened the camaraderie between the bandmates, inspiring them to get back in the studio to record their fourth album, "The Sound of the Life of the Mind," released in 2012.
In the 10 years since this reunion, Ben Folds has been busy pursuing a mélange of sprawling creative avenues. According to Ben Folds' website, the multitalented artist dabbles in the literary world, releasing his first book, "A Dream About Lightning Bugs," in 2019. The collection of essays, which immediately made it to the New York Times Best Seller list, proves that Folds is much more than a musician.
As if composing power ballads and writing bestsellers isn't enough, Ben Folds is also a passionate photographer (via Ben Folds Photography). A self-described "obsessive freak," Folds' photos feature famous faces as well as melancholy cityscapes, self-portraits, and quirky still lifes. He credits his twin children as the reason his photography went from a hobby to a calling. Not only is Folds part of the Sony Artisans of Imagery, an imaging collective featuring prominent photographers, but he also spent some time as an assignment photo editor for National Geographic.
Ben Folds pushes creative boundaries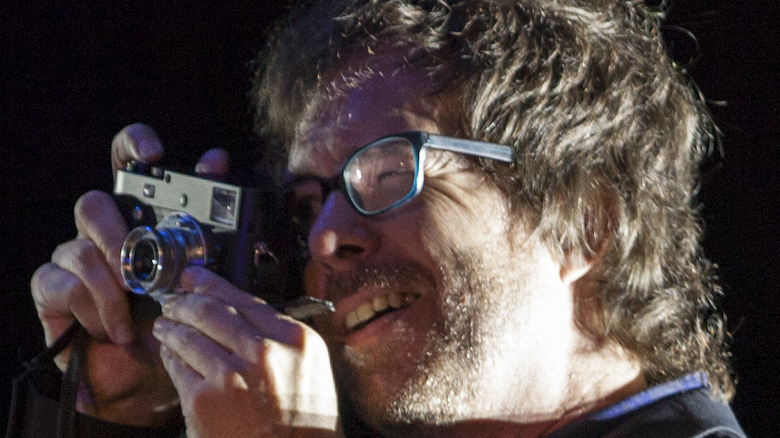 Santiago Felipe/Getty Images
These days, Ben Folds continues to work on interesting and creatively challenging personal projects (per Ben Folds). When Folds isn't punching the clock as an artistic adviser to the National Symphony Orchestra at the Kennedy Center, he's hosting his pandemic-instigated podcast series, "Lightning Bugs: Conversations with Ben Folds." The podcast, which boasts a five-star rating on Apple's podcast page, puts Folds in the host seat, where he has interviewed an assortment of celebrity guests, including William Shatner, Rainn Wilson, and Nick Hornby, who stop by to discuss the trials and tribulations of living a curious and creative lifestyle.
Although his talents have taken him on a multidisciplined journey, Folds has never given up the first thing to thrust him out into the spotlight: music. Even though the pandemic slowed his performance schedule down a bit, 90s normcore rocker kids can rest assured, the prolific wailer has a slew of solo and symphony-backed tour dates scheduled for the spring and summer (via Ben Folds).