The Tragic Last Days Of Ryan Dunn
Joe Seer/Shutterstock
The "Jackass" franchise has been in existence for over 20 years. Gracing screens both large and small with stunts and pranks that have made audiences laugh hysterically, feel queasy, and sometimes both at the same time. At the box office, "Jackass" films have brought in over $254 million, according to Box Office Mojo.
"Jackass'" roots can be traced back to the Los Angeles-based skater magazine Big Brother, which was known for articles that were "dense with sarcasm, shock, and vulgarities," according to Tony Hawk in a 2010 oral history of "Jackass" from Maxim.
As the TV show that would become "Jackass" was being developed, a group of skaters in West Chester, Pennsylvania, caught the attention of producers. They were known as CKY Crew and included Bam Margera and Ryan Dunn. They would help make up the roster of daredevils and degenerates that would make both the "Jackass" TV show and the subsequent movies major successes.
Unfortunately, the franchise that is all about having a good time with buddies was struck with an unimaginable tragedy in the death of Ryan Dunn.
The death of Ryan Dunn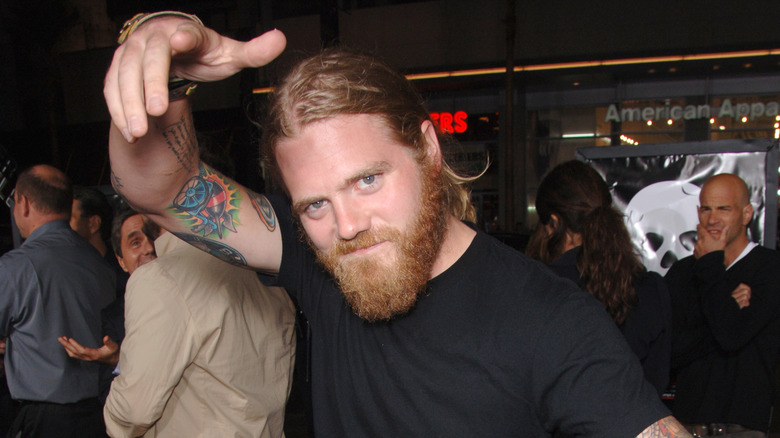 Featureflash Photo Agency/Shutterstock
According to People, it was around 3 a.m. on June 20, 2011, when a crash near the intersection of Route 322 and New Street in West Goshen Township, Pennsylvania, not too far from Philadelphia. The car had burst into flames, killing both passengers, one of whom was Ryan Dunn.
Following a police investigation, it was determined that Dunn was driving at the time of the incident and was traveling at around 130 miles per hour when his 2007 Porsche 911 GT3 struck a guardrail and crashed into the woods. According to The Hollywood Reporter, Dunn had been intoxicated at the time of the accident, and it was eventually revealed that his blood-alcohol level was .196, more than twice the legal limit in Pennsylvania.
At the time, chief of the West Goshen Township police department, Michael Carroll, said that the accident was one of the "worst" and that he had "never seen a car destroyed in an automobile accident the way this car was ... even before it caught on fire."
The aftermath of Dunn's death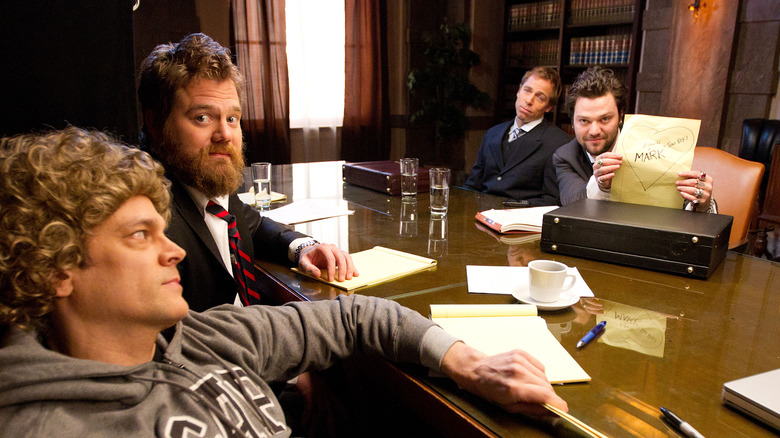 Christopher Polk/Getty Images
In the wake of the tragedy, there was an outpouring of tributes from Ryan Dunn's friends and cast mates. People reported at the time that Johnny Knoxville tweeted, "Today I lost my brother Ryan Dunn. My heart goes out to his family and his beloved Angie. RIP Ryan, I love you buddy." Benji Madden, guitarist for the band Good Charlotte, also tweeted his sympathies. "I'm very Sad and Shocked to hear about Ryan Dunn. My thoughts & Prayers are with his Family," he wrote.
According to Pop Culture, Bam Margera — one of Dunn's closest friends — stated that receiving the news of Dunn's death was "the worst phone call I've ever gotten in my life." He also added, "I've never lost anybody that I care about, and it's my best friend ... he was the happiest person ever, the smartest guy, he had so much talent, and he had so many things going for him."
Members of the Jackass Crew would continue on after Dunn's death, and the franchise would return to movie theaters over a decade later with the release of "Jackass Forever."