The Real Reason Snoop Dogg Was Acquitted Of Murder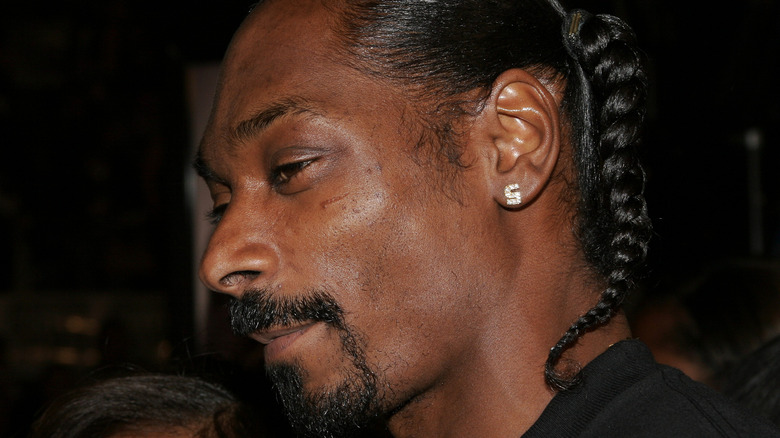 Tinseltown/Shutterstock
Snoop Dogg has dominated hip-hop and pop culture for almost three decades, amassing a fortune that Celebrity Net Worth believes to be in the region of $150 million, and emerged as the gangsta rap era's greatest survivor. It's hard to imagine that it could very well have been over before it even started.
On August 25, 1993, when the West Coast rapper was in the midst of creating one of hip-hop's all-time classics, his debut album "Doggystyle," Snoop was involved in a deadly shooting in the Palms area of Los Angeles. He and his bodyguard, Mckinley "Malik" Lee, were driving in Snoop's Jeep when they got into a confrontation with an alleged gang member called Philip Woldermariam.  Woldermariam was shot by Lee, and later died of his injuries, per HipHopDX.
Snoop — who was already famous thanks to his features on Dr. Dre's 1992 album "The Chronic" — went underground following the shooting, only surfacing a month later, when he presented an award at the MTV Video Music Awards, accord to The L.A. Times. That night, Snoop turned himself in to the police, with his attorney claiming that the shooting of Woldernariam was in self-defense as official set about taking the rapper to trial for murder.
Snoop Dogg on trial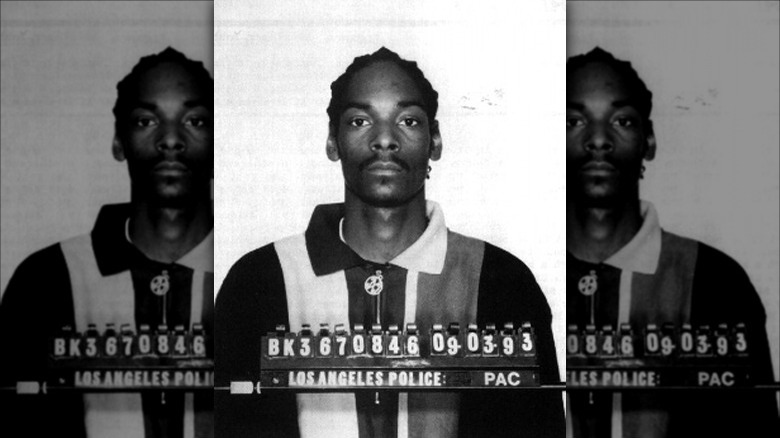 Michael Ochs Archives/Getty Images
After Snoop Dogg's arrest in September 1993, the editor of The Source, Jon Shecter, predicted that the chain of events "will only make the record blow up even more because it will generate even more curiosity among those who have never heard of him" (via The L.A. Times). Indeed, the looming murder trial grabbed headlines at the height of the press' sensationalization of the gangsta rap phenomenon. And Shecter was proved correct when "Doggystyle" became one of the best-selling albums of the year after its release in November 1993, debuting at No. 1 on the Billboard chart (per The Source).
Snoop still had his trial to face, but his prosecutors were hamstrung from the start: It soon emerged that police had mistakenly destroyed key evidence in the case, while the prosecutors themselves were held in contempt of court for "procedural infractions," per MTV.
As HipHopDX notes, Snoop's celebrity lawyer Johnny Cochran argued that Woldermariam had indeed been armed, but that his friends had hidden the weapon. Meanwhile, Snoop's record label flooded the courtroom with famous supporters, including Death Row rapper Tupac Shakur, and chart favorite MC Hammer. Snoop and Lee were acquitted February 20, 1996, after a 24-month trial.
Following the acquittal, Snoop made a conscious effort to minimize the theme of gang-related death from his lyrics, which had regularly featured in his bars to that point, and later explained how his change in subject matter bothered his fanbase, but that he was comfortable with his decision. "They wanted me to glamorize and glorify," he said, "but I was like, 'Somebody's life was lost. My life was changed. This is a real situation.'" (per HipHopDX)