Angela Lansbury Holds Citizenship In These 3 Countries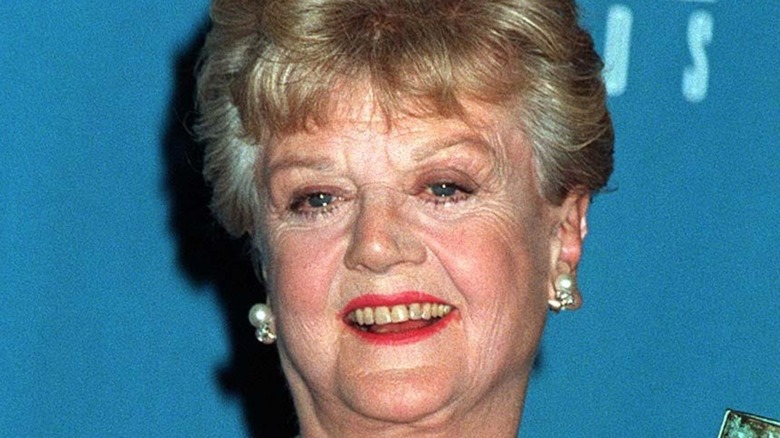 Featureflash Photo Agency/Shutterstock
Many people know actress Angela Lansbury as the face of the hit '80s mystery series "Murder, She Wrote." Playing the character of Jessica Fletcher, a woman who writes mystery novels and solves crimes, the role would help Lansbury find renewed Hollywood fame at an age where finding quality acting work is a rarity for actresses, per Variety. She was 59 years old when she was cast on the series, which ran for 12 seasons, from 1984 to 1996 (via IMDb). When the show aired for its final season, Lansbury was already in her 70s, but she went on to act in multiple series and films afterward, even somewhat recently — her last screen acting credit was in 2018, though the next year she appeared on Broadway for a one-night benefit performance (via Playbill).
Her career has spanned seven decades, and it all began in 1944. Lansbury made her film and acting debut in "Gaslight," a film that has gained a lot of interest in recent years due to common usage of the term of the same name, says Vox. Her role in the film as Nancy landed Lansbury her first Oscar nomination for best supporting actress (via Academy Awards). The following year she'd get another nom in the same category for "The Picture of Dorian Gray."
Lansbury's long acting career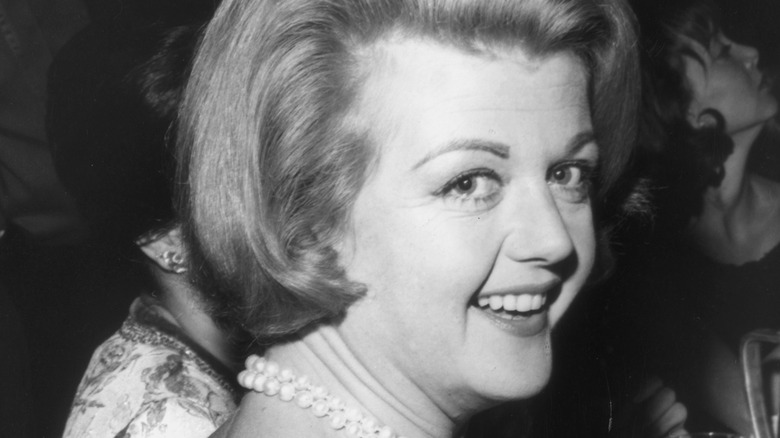 Nat Dallinger/Getty Images
But those were just two of the movies she starred in during that decade. At the start of the '50s, she started acting in her first television series, which would be one of many. Come the '60s she got the same Oscar nomination for one of her best-known films, "The Manchurian Candidate." Lansbury never won an Oscar, but did receive an honorary one in 2013 (posted on YouTube). She's had an active and acclaimed stage career as well, winning five Tony awards along the way. Between the '70s and early '80s, she continued to act but starred in fewer projects. But her big break would finally come when in 1984 when she earned the role on "Murder, She Wrote," (via Britannica). It was that role that truly made her a household name nearly 40 years after entering the acting profession. And that is also when the Emmy nominations started rolling in. She was nominated a dozen times but unfortunately never won an Emmy award.
She's played mostly American characters for most of her career, but Lansbury didn't actually become American until she was in her mid-20s. Her beloved character of Jessica Fletcher was American, as is Lansbury. But Lansbury officially has citizenship in two additional countries.
Angela Lansbury is a multi-citizenship holder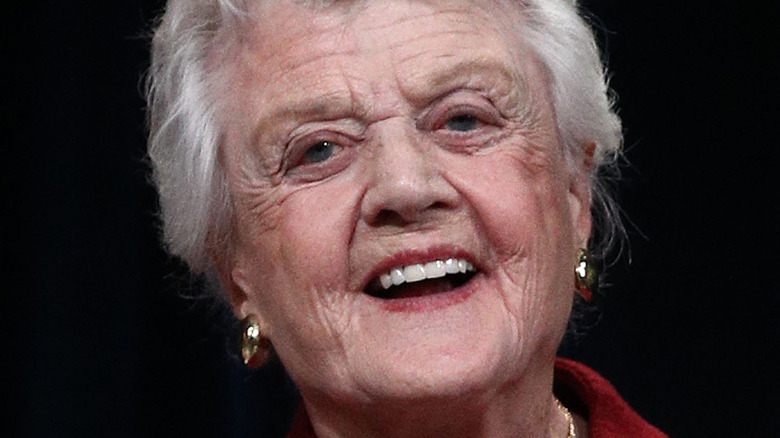 Frederick M. Brown/Getty Images
Lansbury was born in London, England on October 16, 1925, making her British. She immigrated to the U.S. with her mother in 1940, and shortly after, began studying acting and landed her first acting role in 1944. In 1951, she became an American citizen, says Kennedy Center.
But her ancestry plays into her other nationality. Lansbury's mother was an Irish-British actress named Moyna MacGill. She moved to London and met Lansbury's father, British politician Edgar Lansbury. It was there she also gave birth to her daughter, and later Lansbury's younger twin brothers, Bruce and Edgar Jr. (via The Hollywood Reporter). So although Lansbury was born in the U.K., she was still born to an Irishwoman, and therefore had Irish citizenship from birth (via Citizens Information).
Her ancestral home was likely calling her when she decided to move to County Cork, Ireland in the '70s (says Irish Post). She fled to the country with her children and husband after a fire destroyed their California home, per Belfast Telegraph. Also motivating the move were her then-teen children, who had fallen to the ills of drugs, said Lansbury in an interview with Ireland's Own. She would buy a home there that she still maintains as a holiday home.
In 2014, when Queen Elizabeth bestowed on her the title Dame, Lansbury had to await clearance from the Irish government, per Independent. To this day, Lansbury maintains all three of her citizenships as an American, British, and Irish national.