The Reason Dick Van Dyke's Parents Lied About His Birthday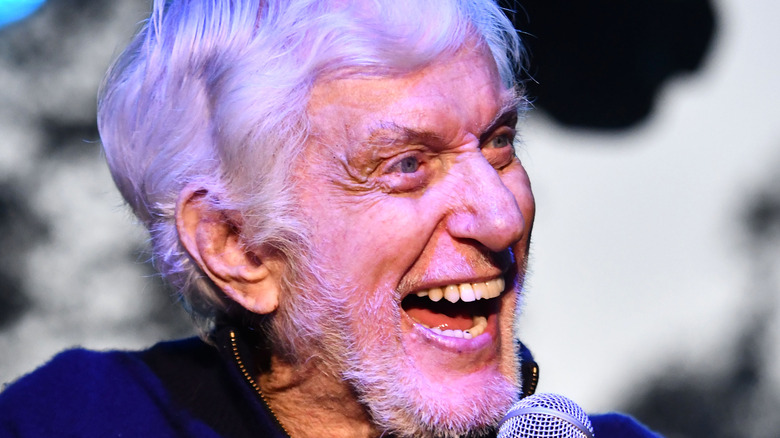 Scott Dudelson/Getty Images
Dick Van Dyke is one of the great Hollywood entertainers of the 1960s, with some of his earliest major successes having been starring in films like "Bye Bye Birdie" and "Mary Poppins," as well as his series "The Dick Van Dyke Show" and "Diagnosis Murder" (via Britannica). At 96 he is also currently among the longest-lived actors. However, in his 2011 memoir "My Lucky Life In and Out of Show Business," Van Dyke revealed that his true age was once not so certain.
One day in 1943 Illinois, his mind was preoccupied with the ongoing fighting overseas in World War II. In an excerpt from his memoir, he tells of expressing to his mother that he was concerned about being drafted, given that his 18th birthday was coming up soon. His mother then informed him that, contrary to what he was led to believe, he was already 18 (posted at "Today"). Initially she told him that she had added a few months onto his supposedly premature birth-date. However, his grandmother informed him that the discrepancy stemmed from his having been born out of wedlock in Missouri, where his parents temporarily fled to deliver him and waited several months before returning home.
Van Dyke did not hold a grudge over the revelation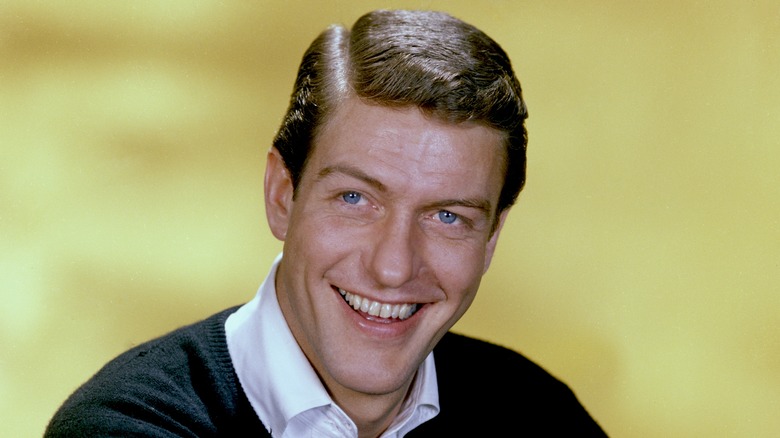 Michael Ochs Archives/Getty Images
While not necessarily a scarlet letter in recent decades, the circumstances surrounding Van Dyke's birth were a significant mark of shame and stigma for much of human history. Of course it was far from uncommon — many historical figures have either been born out of wedlock, are the parent of someone born out of wedlock, or suspected of either. While it was certainly a shock, the revelation did not seem to have too much of a long-term impact on how he viewed his parents, or how he had been raised by them. 
By his account, they were upstanding people. Van Dyke's mother was a stenographer, and his father was a baseball player/musician, though once Dick was born his father became a salesman (per Biography). The couple managed to hold the family together during the Depression, and for better or worse had a casual attitude toward Dick's school grades. However, their journey out of the state and subsequent agreement to conceal his true birth-date — at all, let alone months after he had technically already become an adult — does reflect how seriously such social norms were taken at the time. Ultimately, Dick dropped out of high school his senior year to serve in the Army Air Force during World War II (per War History Online).