Who Is Paul McCartney's Son?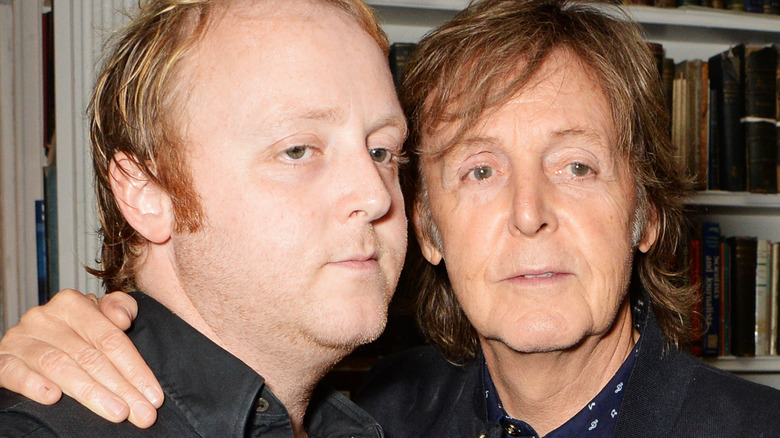 David M. Benett/Getty Images
Rock legend Paul McCartney has four daughters but only one son (per Closer Weekly). James McCartney, Paul's son with his beloved first wife, Linda, is a musician in his own right who has released several well-regarded albums, per AllMusic. He's also featured in his parents' music.
Born in 1977, James McCartney has said the murder of Paul's Beatles bandmate John Lennon cast a long shadow on his childhood. After Lennon's death, the McCartneys feared for their safety as well, and moved to a farmhouse in the country, keeping the family shielded from public life as much as possible, per the Beatles fan site Walrusgumboot. "We wanted to lie low more," said Linda at one point. "There were death threats, some nuts, but we had to take them seriously. We have so much more security around us now. Our lives have really changed." As he grew up, James stayed committed to this privacy and only revealed his parentage to a few trusted friends.
Playing with his parents, and at Coachella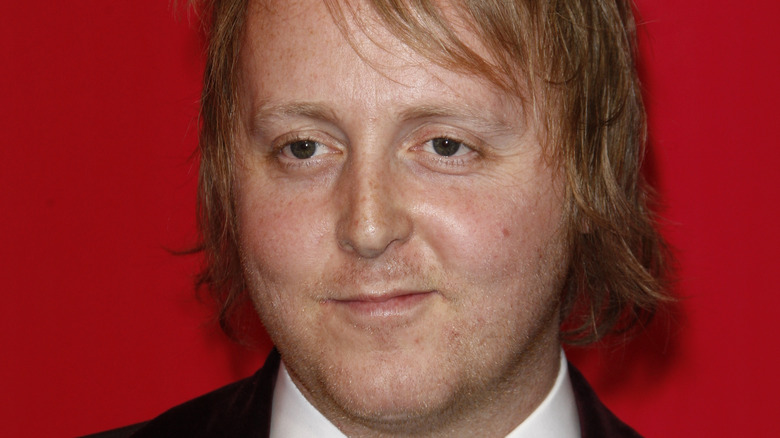 Joe Seer/Shutterstock
At 19 years old, James' life turned upside-down when his mother was diagnosed with breast cancer, according to Walrusgumboot. He played on his father's album "Flaming Pie," and later on Linda's album "Wide Prairie." He played on her track "The Light Comes From Within" just a month before she died in 1998, at the age of 56.
According to AllMusic, after his mother's death, James took time to himself for the next decade. In 2009, he played at David Lynch's Weekend for World Peace and Meditation benefit concert under the name "Light," and in 2010 released an EP, "Available Light," produced by his father and David Kahne. He followed that up with a second EP, "Close At Hand," and released his first album, "Me," in 2013 — a year in which he also played at Coachella, per Rolling Stone. His second album, "The Blackberry Train," came out in 2016.