Here's What Dick Van Dyke Said About The Role That Got Away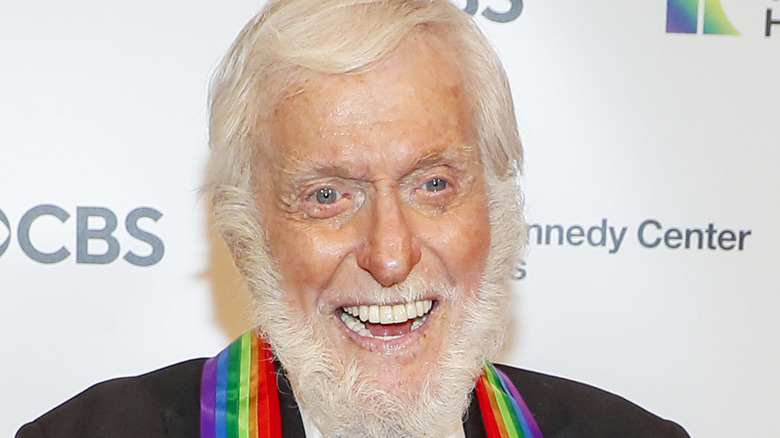 Paul Morigi/Getty Images
 Over the decades, Dick Van Dyke has made people laugh uproariously or appreciate the niceness of his characters. Per his IMDb page, his TV career started in 1957 on "The Phil Silvers Show" and he hasn't stopped since. He's starred in several TV series and appeared in such family-friendly film fare as "Chitty Chitty Bang Bang" and  "Mary Poppins." His acting career has continued with shows like "Diagnosis: Murder" and films like 2014's "Night at the Museum: Secret of the Tomb." What has been his draw? He enamored people with his rubbery face and his earnest grin. People just saw him as an all-around nice person. 
It wasn't just his comedic timing that helped him connect with people. He also displayed impressive singing and dancing skills, which made him an excellent choice for almost any kind of role. Well, almost any kind.
He felt that he had an image to uphold. His inner compass always pointed in a certain direction. It usually steered him right, though on one occasion it cost him some potentially serious money. Van Dyke had a chance to be in a movie that turned out to be a hit and spawned a slew of sequels. He turned down the opportunity to be in "The Omen." His reasoning for it is as wholesome as he is himself. 
Dick Van Dyke couldn't imagine his face being in a horror movie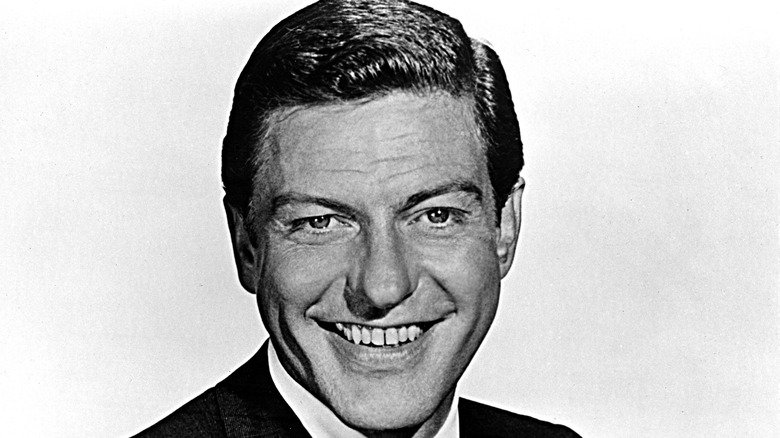 Michael Ochs Archives/Getty Images
Yes, Dick Van Dyke did hold himself to a higher standard when it came to choosing roles. People came to view him a certain way and he wanted to uphold that. He mentioned in a Larry King interview, per CNN, that he had turned down the role of Robert Thorn in "The Omen," which ultimately went to Gregory Peck. Van Dyke told King that it was because it had "a lot of violence, a lot of gore, and I just didn't want to do that kind of thing." Which is a fair reason. The man had been quite successful in his career, so he did have the luxury of picking and choosing his roles. 
What did he do during that time? He occupied himself with appearances on "The Carol Burnett Show" (per IMDb). The only thing he probably found scary during that time was trying not to break character when acting in a scene with Tim Conway. While he may have wondered what life may have been like had he taken that role in "The Omen," his acting career was none the worse for his decision. Van Dyke was true to himself, and it all ultimately paid off for him in the long run.