This Is How Players Get Elected To The Baseball Hall Of Fame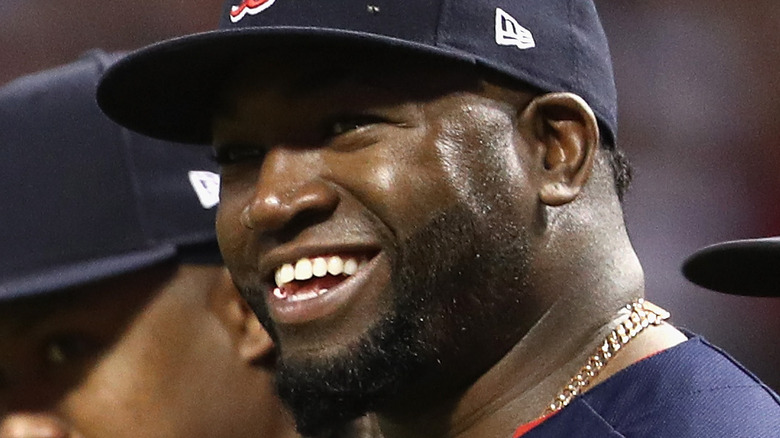 Maddie Meyer/Getty Images
In early 2022, former Boston Red Sox slugger David Ortiz got the news that he had been waiting and hoping for — he was voted into the Baseball Hall of Fame (via CBS Sports). It was his first year of eligibility and he exuberantly celebrated with his family and his close friend Pedro Martinez, who is also in the Hall himself. It was the culmination of a career that saw him hit 541 career homers — all but 58 of them were with Boston (per Baseball Reference). 
Ortiz will join other baseball luminaries in Cooperstown. His plaque will hang beside players like Babe Ruth, Mickey Mantle, Cal Ripken, Hank Aaron, and many others. This is an honor reserved for the best of the best of the game and Ortiz rightfully belongs there thanks to his career stats and his clutch postseason hitting; he had a .289 average with 17 home runs, many of them coming at important junctures in games. Ortiz will get  to stand in front of his fellow Hall members and give a speech. It will be memorable. 
So how exactly do players like Ortiz manage to get the call that they have been elected to the Baseball Hall of Fame? Their fate lies in the hands of the sportswriters who cast their ballots each year. 
Sometimes entry is based on the whims of these sportswriters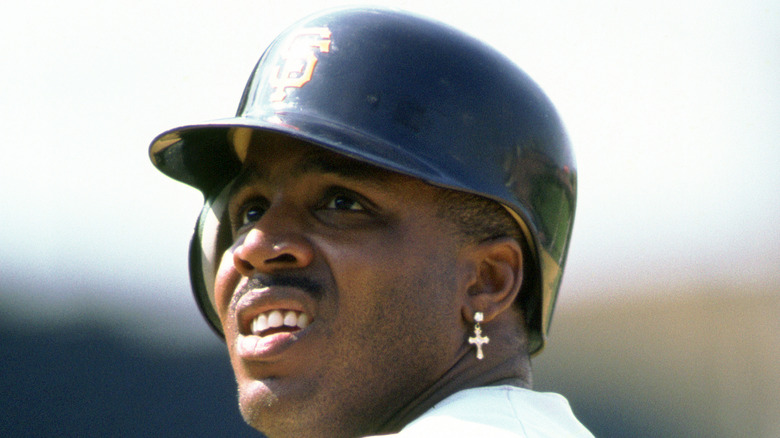 Ron Vesely/Getty Images
A group of sportswriters that works for the Baseball Writers Association of America (BBWAA) vote yearly. According to MLB, they get a ballot that lists eligible players and they get to vote for up to 10 players. Those votes are tallied and those who get 75% of the vote are elected. A player has 10 years to get voted in. 
There are biases at work here with these votes. Before Mariano Rivera was unanimously elected in 2019 (via Sports Illustrated), there was always a sportswriter or two who would leave players off their ballots, figuring that no one deserved a clean sweep. Yes. Even Babe Ruth, Ty Cobb, Greg Maddux, and others were not unanimous. There was a long period of time where these votes were anonymous, so fans couldn't even know who to direct their ire at. Now writers can check a box to have their ballots made public, per the Hall. Many post their ballots on social media — leaving them open to praise or ridicule. Some writers have even been known to submit blank ballots. 
Currently, there are a group of players who have been shunned by these writers despite their putting up Hall-worthy statistics. Barry Bonds, the career home-run leader, is sitting out in the cold due to strong allegations of steroid use. The same goes for Roger Clemens, who has 354 career pitching wins (300 wins is usually a benchmark for induction). Sammy Sosa, Mark McGwire, and Rafael Palmeiro are also excluded from Hall consideration. 
There is also another way to get in the Hall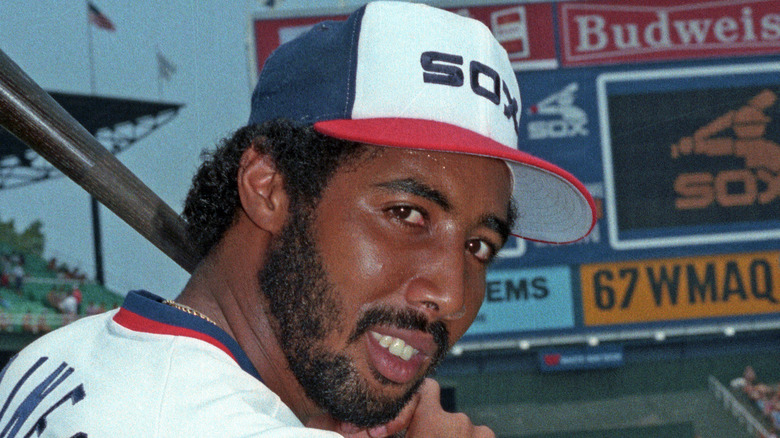 Ron Vesely/Getty Images
Being shut out of the Hall of Fame by the writers is not necessarily the end of the road for these players. There are various committees that convene every few years that represent different eras of the game (via the Baseball Hall) and they are comprised of former players, managers and executives. They vote on some of these snubbed players and can grant them entry into Cooperstown. While there are some possible biases, these former players often were on the same field as the ones under consideration and know what these nominees brought to the field. 
Recent inductees that came in through this method included Harold Baines, Lee Smith,  Gil Hodges, and Minnie Miñoso, among others, per USA Today. It's a way for overlooked players who may have been in a too-crowded field or had their stats looked at in the wrong light at the time. 
So Barry Bonds, Roger Clemens, Sammy Sosa, and the other people who were left out of the regular voting still have a shot. When it is time for their peers to sit down and discuss their candidacies, they may very well decide to toe the same line that the writers did about how their suspected steroid use sullied the integrity of the game — or they could decide to go by what they did on the field. Some may make it in and some may not. Whatever the case, people will be talking about it.