The Person That Inspired Janis Joplin's Me And Bobby McGee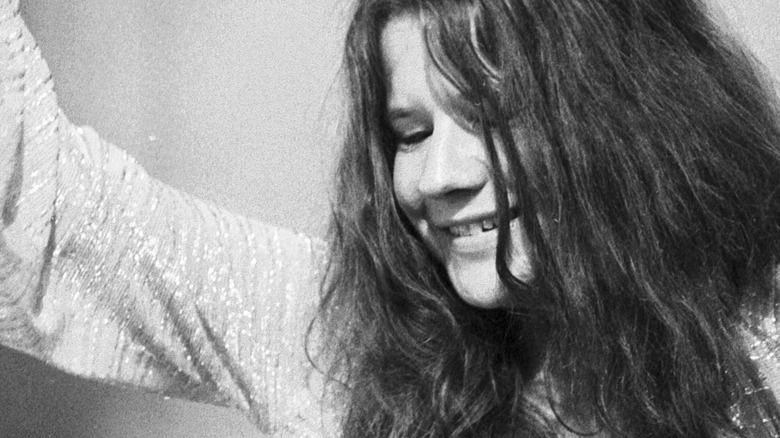 John Byrne Cooke Estate/Getty Images
There are some songs that are instantly recognizable but most people don't realize they're cover songs. Quiet Riot's "Cum on Feel The Noise," for instance, is a cover with the original version having been performed by the English glam-rock band, Slade, while Joan Jett's signature song "I Love Rock 'N" Roll" was originally performed by the band Arrows.
Another case of a cover outshining the original version of a song is Janis Joplin's "Me And Bobby McGee." It's one of Joplin's most well-known songs and is a perfect showcase of her trademark smoky, bluesy voice.
According to Biography, the song was released posthumously after Joplin's drug overdose-induced death at the age of 27, and it was written by musician and actor Kris Kristofferson. While many have speculated that because the two briefly dated, the Bobby McGee in the song's title is supposed to be Joplin, that isn't the case. The song was inspired by a woman whose real name is Barbara McKee.
Barbara McKee inspires a legendary song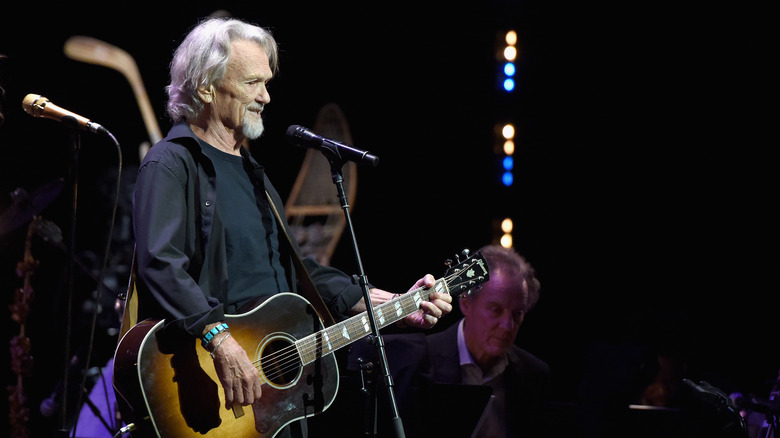 Vivien Killilea/Getty Images
Fred Foster was a record producer and member of the Country Music Hall of Fame, and he played a role in the careers of some of country's biggest stars like Dolly Parton and Roy Orbison. A friend of Foster's by the name of Boudleaux Bryant — known for having been one half of the husband and wife songwriting duo Boudleaux and Felice Bryant, according to the Songwriters Hall of Fame — had a 29-year-old secretary named Barbara McKee who went by the nickname, Bobbie.
According to Far Out, It dawned on Foster that "Me and Bobbie McKee" would be a good name for a song, and suggested the title to another songwriter whose career he had a significant role in, Kris Kristofferson. However, when the song was completed months later, Kristofferson had misheard the initial request and turned in a song called "Me And Bobby McGee," which according to Star Tribune, he performed for the song's namesake.
"Fred came in and said, 'I want you to meet the real Bobby McKee and here's Kris Kristofferson to sing your song for you,'" said Barbara Mckee, who now goes by Barbara Eden. "It was great! I loved it, of course. Kris said he couldn't sing very good, but he'll try. But I just thought it was the most fantastic song I had ever heard."
Before Joplin's version, Roger Miller and Kris Kristofferson took a crack at "Me and Bobby McGee"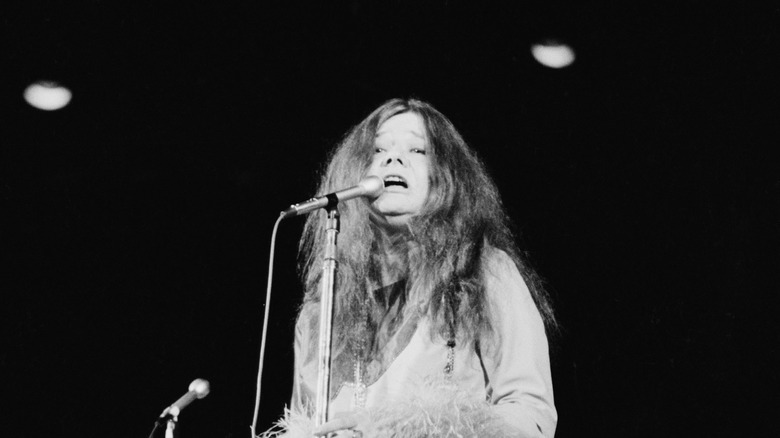 Michael Ochs Archives/Getty Images
A couple of years before Janis Joplin's rendition of "Me and Bobby McGee" would take the world by storm, it was first recorded by country singer and songwriter Roger Miller and released in 1969. According to Far Out, Miller's version was a hit, and the next year it was reclaimed by Kris Kristofferson, who laid down a track of the song and put it on his eponymous debut album, "Kristofferson."
According to Biography, following Joplin's death in October 1970, the album she had been working on at the time was completed and would come to be her second and final solo effort, "Pearl." Both the album and "Me and Bobby McGee" were extremely successful with the latter finding its way to the top of the Billboard Hot 100 charts.
Hearing the song which bears her name — or at least a variation of it — never ceased to be a thrill for the original Bobbie McKee. She told Far Out, "Then I started hearing it on the radio and I would just go crazy every time I heard that song."